Last Modified: February 2nd, 2022
3 min read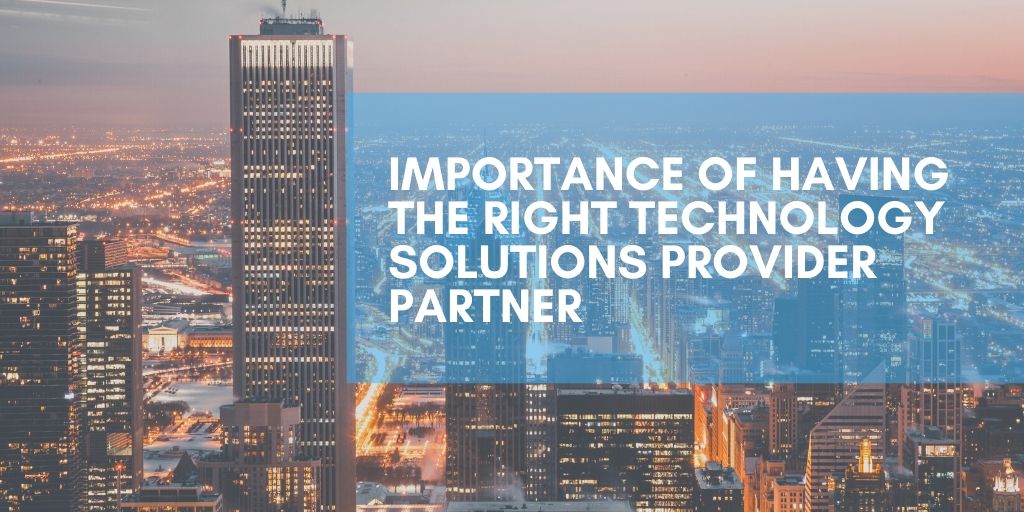 Importance of having the Right NetSuite Solutions Provider
As businesses grow, they will look for something that could help them do things efficiently at the lowest cost possible. One way of meeting this need is by integrating an ERP software.   Before doing so, they find it important to have the basic know-how of a software that they're planning to implement. NetSuite ERP Implementation can be done through many options but most businesses prefer to seek help from the experts. 
Who are these experts?
NetSuite Solutions Provider or NetSuite Partners like Excelym are NetSuite's partner companies that are authorized to co-sell their Licenses. They offer various services to their clients from Consultation, Planning, Implementation, Customization, and Post-implementation support.  
What do they do?
Excelym helps their clients assess their pain points and provide solutions by offering the entire spectrum of NetSuite Implementation along with their passion to create specific customization for each client according to their actual needs and avoid the unnecessary features that will only cost them more. 
It gives their clients access to a team of expert NetSuite Implementation Consultants who will walk them through their business' specific current needs, forecast future requirements and how to do about it.
When is the right time to partner with them?
Taking time to observe and assess the relationship that comes with your new software is never a bad idea. As this will build a long term relationship, to make sure that you will be investing your money on the right ERP software with the right people, you can do this by asking your NetSuite Partner to make a way for you to experience the software and the support that they could offer. You will then be able to weigh the pros and cons of your future NetSuite Partner.
How do you do it?
Never hesitate to seek help from the right people that will answer your actual needs and help you build a custom fit workflow for your business allowing you to monitor crucial data in real time. 
You must look for a NetSuite Partner that will not only close the deal but are also committed to their partners in the long term.
Why are they Important?
Excelym's team of NetSuite Implementation Consultants are well versed on the common issues, errors and nuances of NetSuite Implementation and can help you avoid it. They give you the best solutions and let you trial their service before actually perfecting a contract with them. They are the best people who can guide you through your decision-making process.
Without having the right NetSuite Solutions Provider, you might fall into the hands of people who only have their eye on the money and closed deals but will not provide you the guidance and support that your business needs.
Be secured and have your very own Premium Professional Support in a Cost Effective NetSuite Implementation. Grow your business with Excelym, your trusted NetSuite Solutions Provider. Talk to one of our consultants now! 
How NetSuite Solutions Provider Can Help You with Success
NetSuite Solutions Provider Partner help businesses take full advantage of NetSuite by providing services that will add value to their business. The services include NetSuite Advisory, Consultation, Implementation, Customization, Integration, Support and BPO.
NetSuite Advisory/ Consultation
Mapping the current and futures states for the organization to verify if NetSuite is really the offering that supports and addresses the gaps for the organization. What in our portfolio of services and solutions allow us to address the customer needs. During this service, discovery and value chain assessment sessions are performed to verify the correct path forward.
NetSuite Implementation
The customer in this step is implementing a new system as either an upgrade from a non-scalable solution or a replacement from another system. This effort is usually more intense for a customer 4-6 months and more requires a higher degree of service.
NetSuite Customization & Support
As the organization matures the customer will utilize support to resolve system issues, answer questions, and support the business as it learns the new system and adapts to the newfound productivity. This also allows the customer access to fixed bid projects to improve processes and technology.
NetSuite BPO or Retainer
As the customer matures, they no longer require deep support in the system. The business has adapted and is now competing with the unified business platform. At this point Excelym offers personnel to handle NetSuite administration, accounting, order fulfilment, support and other business process needs.
Excelym is a full spectrum NetSuite Solutions Provider with more than a hundred NetSuite implementations across several business sectors and industries. Excelym has a highly experienced and highly specialized team in implementing NetSuite to a broad base of SMB customers across many industries.