Last Modified: February 3rd, 2022
4 min read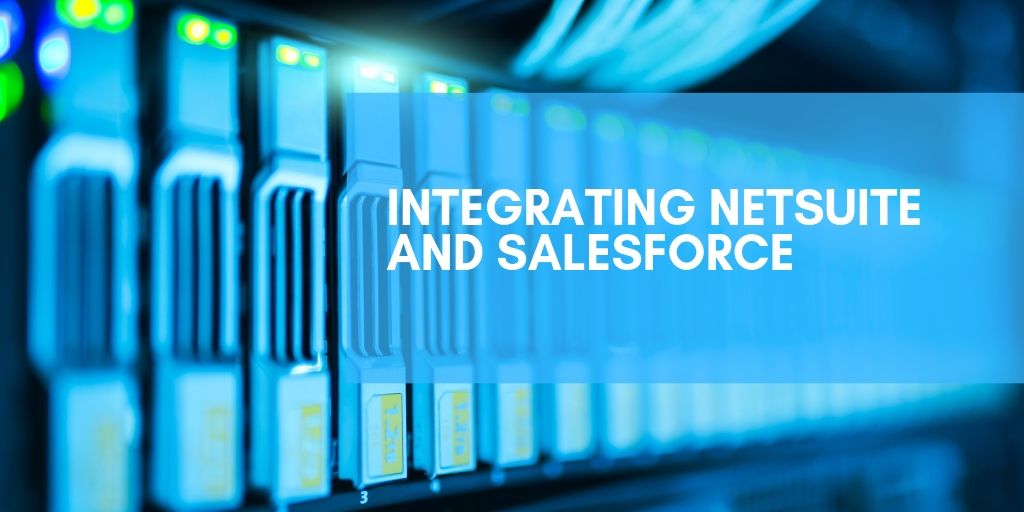 Integrating NetSuite ERP and Salesforce  CRM provides many advantages and benefits to business like automating the entire sales process from creating the customer account, gathering and indexing customer information, the sales order, delivery, invoicing and fulfilment. Excelym's team of expert NetSuite Implementation Consultants ensure that both software are integrated smoothly and without issues.
NetSuite and Salesforce are both industries leading cloud-based business solutions software. NetSuite Enterprise Resource Planning (ERP) is useful for automating business processes like accounting, and finance. Salesforce Customer Relationship Management (CRM) also has features like streamlined handling and management of lead generation to cash flow.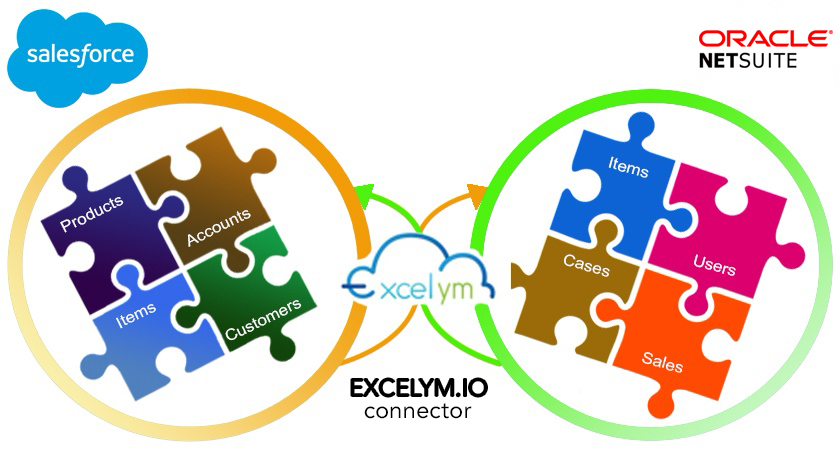 Most Businesses already use both NetSuite ERP and Salesforce CRM because of the advantages of both software and it only makes sense to streamline the process and integrate both of them to perform a single cohesive process.
NetSuite and Salesforce Integration Methods
There are many ways of integrating both NetSuite and Salesforce and it is important for business to understand their business requirements and business process, The method of integration largely depends on the time and budget the business is willing to expend in the integration process but generally most businesses opt for third-party integration solutions providers like Excelym and their NetSuite EYM.IO connector.
1. Integrating through NetSuite Solution Provider Partners
The most popular method in integrating both NetSuite and Salesforce. Business Solutions Providers like Excelym have their own proven and tested EYM.IO Connector that encapsulates both software in a single solutions framework. This method is also the most cost-efficient, and convenient because Solutions Providers like Excelym have years of experience integrating both software in a number of different business industries and sectors.
2. In-House NetSuite and Salesforce Integration
Some companies opt to do the integration with their in-house developers but integrating NetSuite and Salesforce is not as straightforward as it seems and businesses will not be able to leverage the seasoned experience of Consultants like Excelym. Businesses will need to tap and hire developers for the integration process and end up the cost of maintaining the integration might end up costing more than hiring business solutions providers up front.
3. Integrating off the shelf solutions like Celigo and Dell Boomi
This method is popular for organization with simple requirements and have the internal resources to do the configuration and implementation themselves. (DIY) As soon as the integration requirements become complex and/ or the demand in volume become significant, then this method is no longer cost effective and is a NetSuite Solutions Provider Partner like Excelym.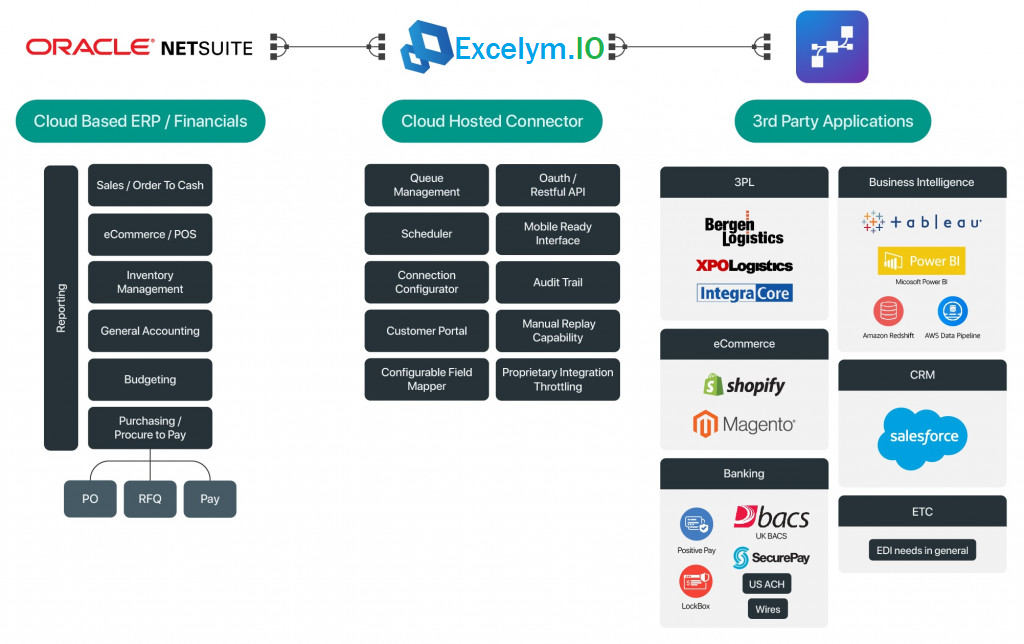 Things to Plan Ahead when Integrating NetSuite and Salesforce
The actual Integration of both NetSuite and Salesforce should be the last process in the project and the first subject on the agenda should be business data and business process mapping. Excelym has a streamlined methodology that will help businesses with their NetSuite and Salesforce integration through their  EYM.IO Connector.
1. Business process and Data Mapping
A successful integration between the two business solutions starts with a good planning process. Businesses should determine their requirements and the goal they want to achieve with the integration process.  Analysis and design of the key business process that is to be integrated into both environments is key to a seamless integration process. This process also involves defining the data that is going to be mapped out in both systems.
2. Data Transformation
Most data can easily be translated in both NetSuite and Salesforce environments like Accounts will still be Accounts in both sides of the fence and Customers are Customers but certain data elements may not easily be translated back and forth. Excelym provides businesses with streamlined solutions to handle special requirements for any industry or sector from Food and Beverage, Logistics, Construction and More.
Moving Data between the two systems is crucial in the integration that's why it often determines the success or failure of the integration as resolving issues that stem from broken data can cause businesses time and money but Excelym has a proven EYM.IO connector to ensure that no data is lost in translation.
3. Sandboxing
Integrating both NetSuite and SalesForce may seem straightforward but the processes that map across systems can be complicated depending on the nature of the industry of the business, the scope of the integrations and the requirements. Fortunately, Excelym's expert consultants have experienced in handling integrations from different business industries and sectors and are able to handle potential problems through sandboxing.
Sandboxing allows the consultants to simulate scenarios and test the integration to determine if they meet the client's specific requirements. This also allows the consultants to provide solutions for potential problems and iron out issues before the "go-live".
4. Determining Optimal Schedule
Scheduled integrations are great. But they can also pose real performance issues when not thought out properly. Aside from knowing the timing/frequency, you must also be able to narrow down the criteria for integration. Obviously, not just any change would trigger it, right? Determining all potential triggers is crucial to a successful integration.
5. Determine the Source of Truth
While you are still in drawing table, trying to define the business requirements for your integration, it's imperative to choose what records will reside where and determine its source of truth, or also known as source of record , or system record
Integrating both Salesforce and NetSuite can be a big decision for most companies and like every business decision, there are risks involved. Risk like overdue delivery of the integration or even an unsuccessful integration but Excelym helps businesses minimize those risk by providing streamlined solutions like the EYM.IO connector and their excellent team of consultants that will ensure success in NetSuite and Salesforce Integration.
Did you find any outdated reference or broken content?
This is an older page and may contain outdated contents or references. We are currently working to update and fix these old pages but would appreciate a little help. Please let us know if you find anything that requires our immediate action.