Last Modified: February 3rd, 2022
3 min read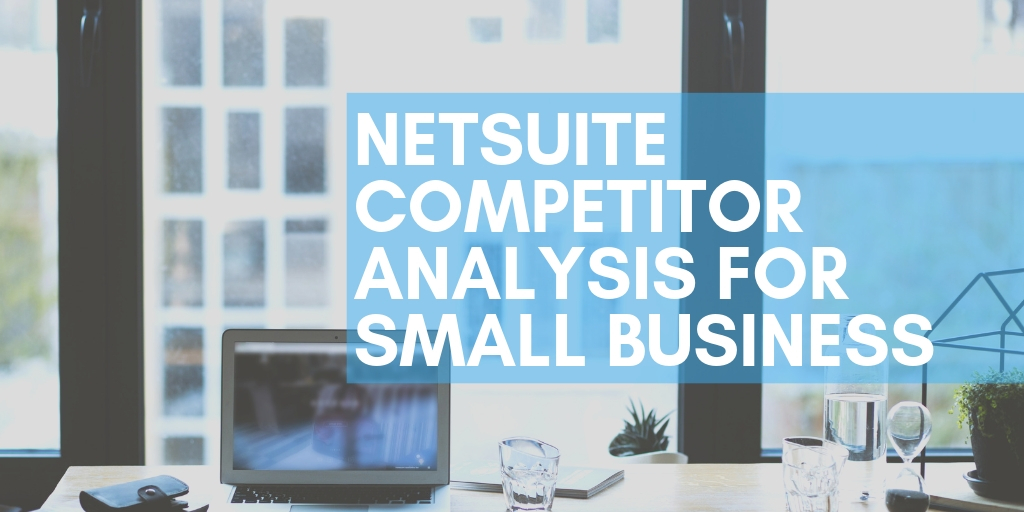 Enterprise Resource Planning (ERP) was previously not an option for Small Businesses because of the cost of On-Premise ERP. On-Premise ERP requires a sizeable investment because of the expensive I.T. infrastructure that needed to be in place before the implementation and the recurring cost in maintaining the system. Cloud-Based ERP systems like NetSuite is perfect for Small Businesses because it doesn't require a large initial investment compared to On-Premise Systems and some NetSuite Competitors.
Small businesses are always sensitive to their bottom lines and are greatly conservative in terms of the Return of Investment (ROI) and risk. NetSuite Implementations present a substantial risk to small businesses because of the initial cost involved, the time needed, and the potential disruption to day-to-day operations of the business.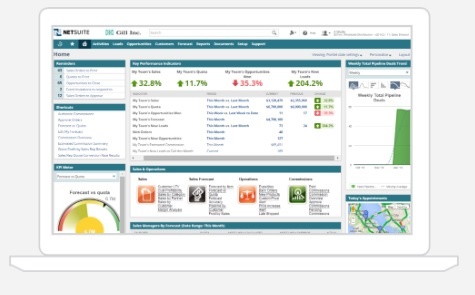 NetSuite Competitors
The surge in development for Software as a Service (SaaS) cloud-based platforms has revolutionized the Enterprise Resource Planning (ERP) industry. For years, companies have no other option but to opt for on-premise implementations. On-premise ERP systems are exponentially expensive compared to cloud-based systems because of hardware costs, maintenance, and the hardware upgrades needed every 5 years or so.
Now, a number of cloud-based Enterprise Resource Planning (ERP) software is available in the market specifically for small and medium businesses. The most popular of this ERP software is NetSuite with more than 40,000 businesses organization using it. NetSuite Competitors like Quickbooks, SAP, and more also target small businesses with their affordable rates and targeted functionalities specific to business industries and sectors.
Here is an overview of the main NetSuite Competitors in the Small and Medium Business Market.
1. Intuit QuickBooks
A staple name for accounting for small businesses, Quickbooks provides companies with solutions for their basic accounting like payroll, sales, and basic inventory management. Quickbooks improves on the basic functionalities of the spreadsheet but lacks several functionalities to make it a true Enterprise Resource Planning (ERP) software.
For more information: NetSuite vs Quickbooks Analysis
2. Sage Intacct
Sage and Intacct were two popular accounting software for small and medium businesses. Intacct was acquired by Sage in July 2017 integrating the functionality of both software into one seamless platform. The core services of Sage Intacct is the automation of financial processes that focuses heavily on accounting.
For more information: NetSuite vs Intacct Analysis
3. SAP Business byDesign
SAP Business byDesign is one of the big contenders in the midmarket ERP segment. Business byDesign has many similarities with NetSuite ERP functionalities and is delivered in one platform.
For more information: NetSuite vs SAP Analysis
4. Workday
Workday is also one of the popular cloud-based enterprise resource management (ERP) software in the market that is capable of handling business in a global and enterprise level across several different business industries. Workday focuses on finance and human resources.
5. Infor
Infor is an Enterprise Resource Planning (ERP) software that is designed for medium and large businesses specifically for businesses in the manufacturing and distributorship sector. Infor provides the Manufacturing sector with industry-specific ERP solutions.

The NetSuite Advantage
NetSuite provides a comprehensive and integrated Accounting and Finance system that is cloud-based that allows businesses to access crucial business information in real-time. NetSuite provides businesses with one unified business management suite together with a comprehensive and detailed real-time reporting. The ERP Dashboard is intuitive and simple to use allowing for easier data interpretation and analysis.
NetSuite is designed to support growth and its Scalability allows small and medium businesses to utilize the software in a cost-effective manner. Businesses have a number of options to purchase NetSuite licenses in pre-determined packages according to the business size and number of users. NetSuite also has role-based users designed for all levels in the business organization to improve navigation and security.
NetSuite is built for business right out of the box with a number of industry-specific functionalities for Retail, Manufacturing, Food and Beverage, Transportation and many more. NetSuite Solutions Providers like Excelym allows business to customize and integrate NetSuite with other third party Software as a Service (SaaS) so businesses can fully leverage NetSuite Functionalities.
---
Related Articles
Did you find any outdated reference or broken content?
This is an older page and may contain outdated contents or references. We are currently working to update and fix these old pages but would appreciate a little help. Please let us know if you find anything that requires our immediate action.