Considering NetSuite for your businesses?
You're in good company!
NetSuite is and has been the fastest growing ERP for several
years and that trend continues to increase year over year.
Given your reading this post I'd guess your curious to know
how much NetSuite cost for your particular business and needs.
Questions like…
• What is NetSuite pricing model?
• How much does NetSuite cost per month?
• Is there NetSuite small business pricing available?
Keep reading to find out everything you wanted and needed to know about NetSuite pricing!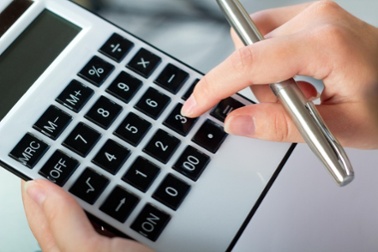 Question: 1) What is NetSuite pricing model?
NetSuite licensing is comprised of three main components:
• The Suite, based upon company size
• The Modules, based upon your company/business process
• The Users, based upon the number of people that need access to the application
These three factors make up the majority of your annual NetSuite license expense.  Of course there are other factors such as support and other features (e.g. NetSuite Sandbox) that could come in to play but for the most part it really comes down to these three factors.
Question: 2) How much is NetSuite price per user?
A NetSuite Full User license cost $99/month per user (named user – not concurrent)
There are other user types with limited functionality that cost less however if you intend to transact or interact with NetSuite you will require a full user license.
Question: 3) How much is NetSuite for a small and/or startup business?
There is a NetSuite small business pricing program referred to as NetSuite Limited Edition.  NetSuite LImited Edition is designed for companies with less than 50 employees and require less than 10 users.
For a detailed comparison on NetSuite Small Business Pricing go here: NetSuite Limited Edition vs NetSuite Mid-Market Edition Comparison Guide.
Question: 4) How much is NetSuite ecommerce pricing?
NetSuite offers 3 SaaS based ecommerce products.
1. SuiteCommerce SiteBuilder is an entry level integrated webstore
2. SuiteCommerce Standard offers a "Shopify like" approach to building a modern webstore
3. SuiteCommerce Advanced offers a fully customizable approach for high volume ecommerce companies
Pricing for SuiteCommerce is highly dependent upon company size, needs and complexity.  To calculate your NetSuite Ecommerce cost click here:
Question: 5) How much does NetSuite CRM cost?
You can license NetSuite CRM as a stand alone product or you can access it as part of the suite.  Stand alone NetSuite CRM that includes Sales force automation, case management, partner relationship management and marketing automation.
Question: 6) How much does NetSuite ERP cost?
You can license NetSuite ERP as a stand alone product or you can access it as part of the suite.  Stand alone NetSuite ERP that includes financial management, procurement, item management, order management and self service for employees (NetSuite Employee Center) and customers (NetSuite Customer Center).
Question: 7) Is it possible to self implement NetSuite, to keep cost down?
A NetSuite self implementation is flush with opportunities for missteps, some of which may be costly.  A better option is to leverage a firm like Excelym that can "guide' you through your self implementation.  More info here: Guided NetSuite Self Implementation
Question: 8) How much does NetSuite cost to implement, normally?
A NetSuite implementation cost will vary quite a bit depending scope, complexity and approach (methodology).  That being said most NetSuite implementation projects fall within the 25-75k range for the "typical" SMB.
Question: 9) Does Oracle publish the NetSuite price list?
No, however NetSuite Solution Providers may share NetSuite pricing information with potential customers. Have a question about a particular module?  Click the blue button to calculate NetSuite pricing info for your particular needs.
Question: 10) How much is NetSuite OneWorld pricing?
NetSuite OneWorld is designed for companies that have more than one legal entity that will require access to NetSuite.  A NetSuite OneWorld license is dependent upon how many companies you have in a single country.  If you operate in a single country you can expect to spend between one to two thousand dollars per month for this access.
NetSuite Pricing Bonus Question: How do I save on my NetSuite cost?
Whether you license NetSuite through a leading NetSuite Solution Provider like Excelym or with NetSuite directly, there is no inherit pricing advantage either way. We all work off the same price sheet!
It really comes down to who's going to negotiate the hardest for your best interest and provide the most comprehensive solution at the most competitive price point, which we have down to a science!
Need an affordable NetSuite solution in 100 days or less? Let's talk!