Last Modified: August 24th, 2021
3 min read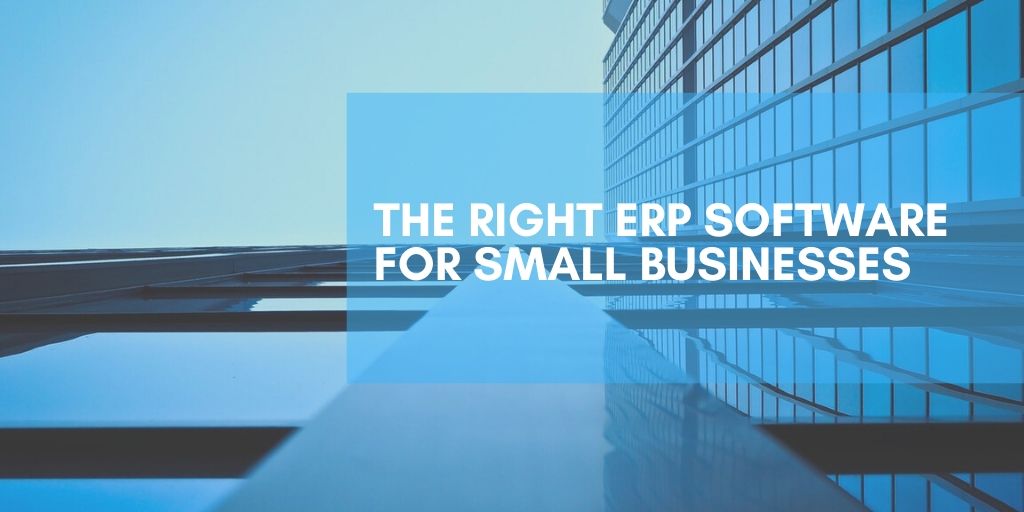 At some point in time, you will tend to ask if your business is ready to integrate ERP software. It is a sign that you're already planning to take your business to the next level. 
But first, you might want to have a clear understanding of what ERP does.
ERP or Enterprise Resource Planning is a suite of customizable applications that enables small businesses to access centralized data that will strengthen interdepartmental collaboration. It integrates technologies, processes and people who use them across modern industries.
How does ERP software support and enhance your current operations?
Having access to centralized data and bolstered interdepartmental collaboration, your business will be able to improve both user efficiency and productivity which improves customer service. It can handle all the resources required to process customer orders by integrating all the information flowing through the various departments from small to complex organizations and all industries, or client needs by tailor fitting workflows that is just right for your kind of business. 
What is the right ERP software for your business?  
To determine the right ERP software for your business, you should consider the following:
The Right Cost
Small businesses often use cheaper tools, however, with complex business processes and increasing transactions, the right ERP software becomes a must. Although you can save money by maintaining data over spreadsheets, the benefits of integrating ERP software will make you realize that it's a necessity for your business.
Instead of spending on various systems that require people, place and licenses, you can focus all these costs into a centralized ERP software.
You should also keep in mind that the right software company will thrive on making a software that meets the needs of their clients without overwhelming them with unneeded functionality and help them cut the cost without compromising the quality of product and service that they provide.
The Right Benefits
In every company, avoidance of costly mistakes must be practised. With streamlined information, it does not only offer real-time access to everyone utilizing the solution but also eliminates manual duty that potentially leads to errors keeping data accurate and consistent.
The right ERP software should have the automation and streamlining capabilities that eliminate redundant processes giving its users more time to work on tasks that require more time and attention. This helps your business adjust to your growth without ever feeling disorganized or overwhelmed.
The Right People
You should not be dazzled by a software that has promising capabilities, instead, you should focus on the solution that addresses your business' actual needs.
Talking to the right people leads you in choosing the ERP software that is just right for your business. Given its customizability, you should also take time to observe and assess the relationship that comes with your new software by asking your ERP vendor to provide a way for you to experience the software and the support that they could offer.
In considering the decision of selecting the best platform that is right for your business, the most important thing to do is weighing the pros and cons but you should not let the negative possibilities scare you away from the tools that could help your business level up. You should also focus on the solution that addresses each of your business' actual needs. 
Choosing a software that can do a lot of what you don't need is never the right solution.
If you feel that you've already got the basics down and you're already looking to take your business to the next level, Excelym is ready to support your needs!
(add NetSuite centric content) advantages of NetSuite for small business
Advantages of NetSuite ERP for your Business
NetSuite is designed for small businesses because it is engineered to scale with the business as they grow. This allows the business to streamline their processes according to their requirements. NetSuite is a cloud-based ERP system that is designed to support growth because businesses can easily add and customize functionalities depending on their size and needs. This also means that businesses will only be paying for what they actually use making it a cost-effective solution for new business.
Key NetSuite Features
Financial Management
NetSuite combines financial management with built-in intelligence to help businesses make smarter and more informed decisions.
Financial Planning
NetSuite's financial planning functions help businesses shorten cycle times and also help improve planning, budgeting, and forecasting.
Order Management
NetSuite ERP accelerates the order-to-cash processes by tying sales, finance, fulfillment to pricing, sales order management and returns management.
Supply Chain Management
It also allows businesses to define, execute, and support supply chain and distribution management plans from a single unified platform.
Warehouse and Fulfillment
Manage end-to-end inventory and inbound/ outbound logistics in real-time while minimizing total cost of ownership.
Procurement
Improves the accuracy of procure-to-pay processes to decrease risk of errors.