NetSuite For Retail Businesses
We have deep experience in implementing NetSuite for retailers globally. Our current clients include Flywheel Sports (North America), Big Home Shop (United Kingdom), and Reebonz (Singapore). Our services range from full implementation for NetSuite retail to integration of various 3PL service providers, incorporating CC (credit card) payment processing, and sales tax compliance.  The NetSuite Ecommerce Integrations can help companies fully leverage the softwares functionality.
We enable the customer journey with our leadership expertise in retail including a former Nike Digital Product Director on the Excelym leadership team.  We know NetSuite for retail.  Our customers have relied on us to launch new products to market, merchandise existing product lines, enable an omni-channel customer journeys, and implement NetSuite retail to fulfill all their business needs.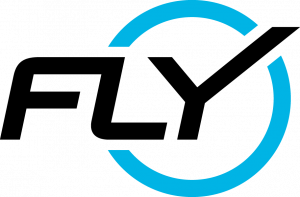 With a lean in-house team, limited budget, and robust project pipeline, Flywheel needed to scale quickly and cost effectively. Excelym answered the call. From operationalizing our CRM, to implementing NetSuite POS integration to providing staff aug on marquee projects, Excelym delivered at a high quality on-time and under budget. They have mastered the hybrid on/off shore model by providing accessible tech leadership in the US with a closely managed offshore team.
Michael Burlando
Chief Technology Officer
Flywheel Sports
New York, NY, USA
Some of the Retail Integrations we've done
Excelym has successfully integrated the above listed platforms and definitely can do more!
For more information on our integration solutions, visit our EXCELYM.IO product.
Have access to crucial data anywhere around the globe at any time of the day

Give customers a consistent and unified view of products regardless of medium or channel

Minimize shipping and handling cost of products with end-to-end solutions from warehouse to retailers

Get real-time insights of customers, inventory and sales

Increase productivity and growth with real-time product tracking
Integrated Point of Sale Systems

Unified E-Commerce Hub and Portal

Powerful CRM and Marketing tools

Real-time end-to-end data monitoring and tracking

Crucial Data for Financial Management and Supply Chain Management
Some of Our Key Customers
For pricing and additional information, please contact us via the form below and we will respond to you immediately.
Retail: In-store & eCommerce White Paper