How we started
On January 2014, Excelym was founded by I.T. industry veterans coming from Oracle NetSuite and Deloitte Consulting. It set out to fully serve the NetSuite client base, offering services from A to Z, across a multitude of industries, regions and business challenges. The founding partners have a combined relevant work experience of more than 70 years.
Since then, Excelym has grown to also offer its own iPaaS / Integration Platform/ Connector product. Leveraging its years of domain knowledge in doing a lot of integration projects across multiple business scenarios, Excelym.IO was born to offer a better, more scalable and flexible data integration solution that was most cost effective.
Most recently, ExcelymGO/ Global OutSourcing was launched to fully serve our client base throughout their journey as they scale and grow. By offering our customers BPO/ business process outsourcing services for such administrative and back office functions like accounting and monthly bookkeeping, among others, we let them focus on their core business processes.
Today, Excelym has offices and onshore resources in the USA, UK, and Australia. These offices and markets are complemented by offshore talent at Excelym's sizeable IT Ops Center in the Philippines that operates mostly, but not exclusively, on USA Eastern Time. Excelym has perfected the art and science of an ONshore + OFFshore Delivery Model, translating to huge benefits, efficiencies and cost savings to our growing base of happy customers.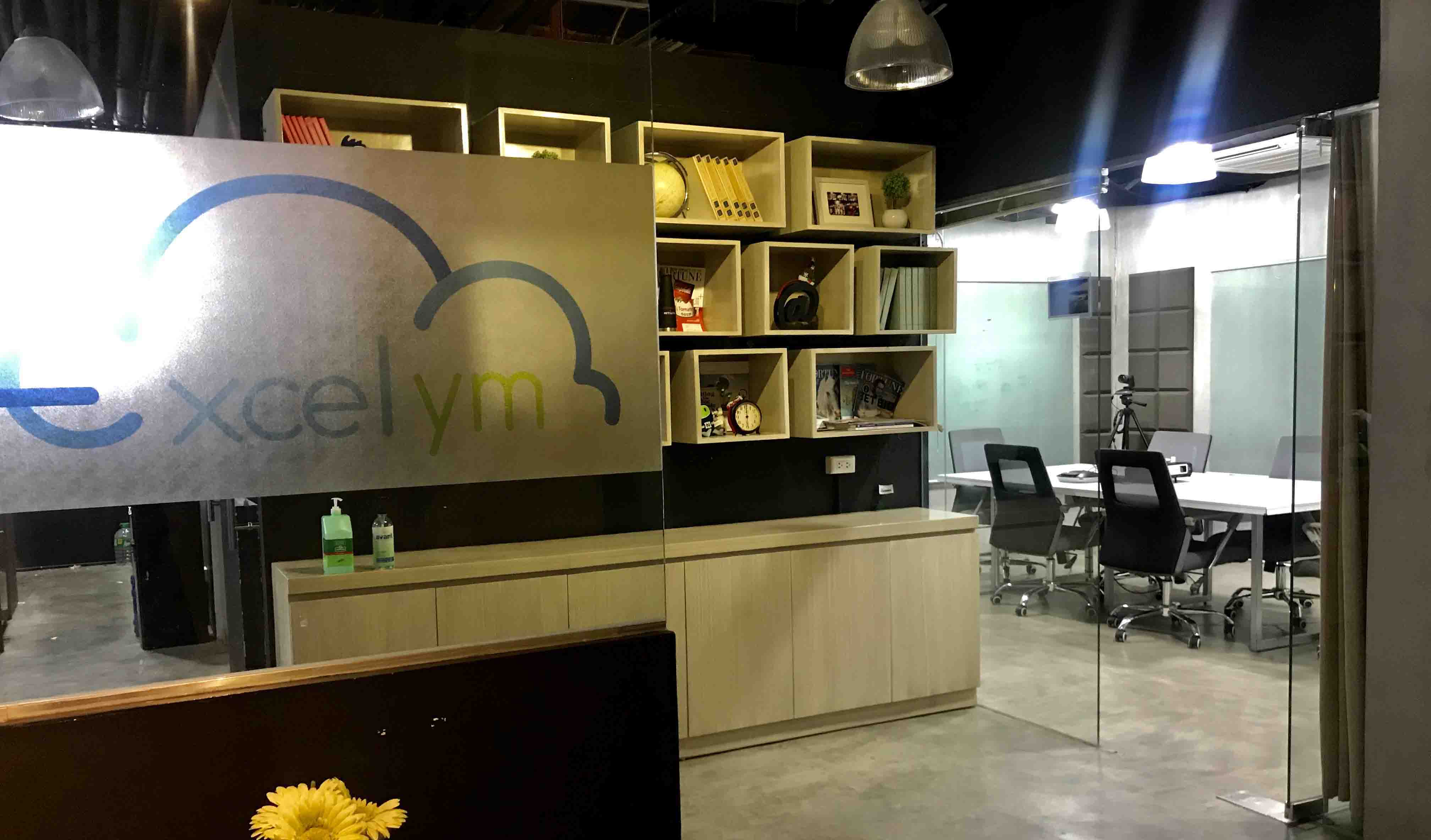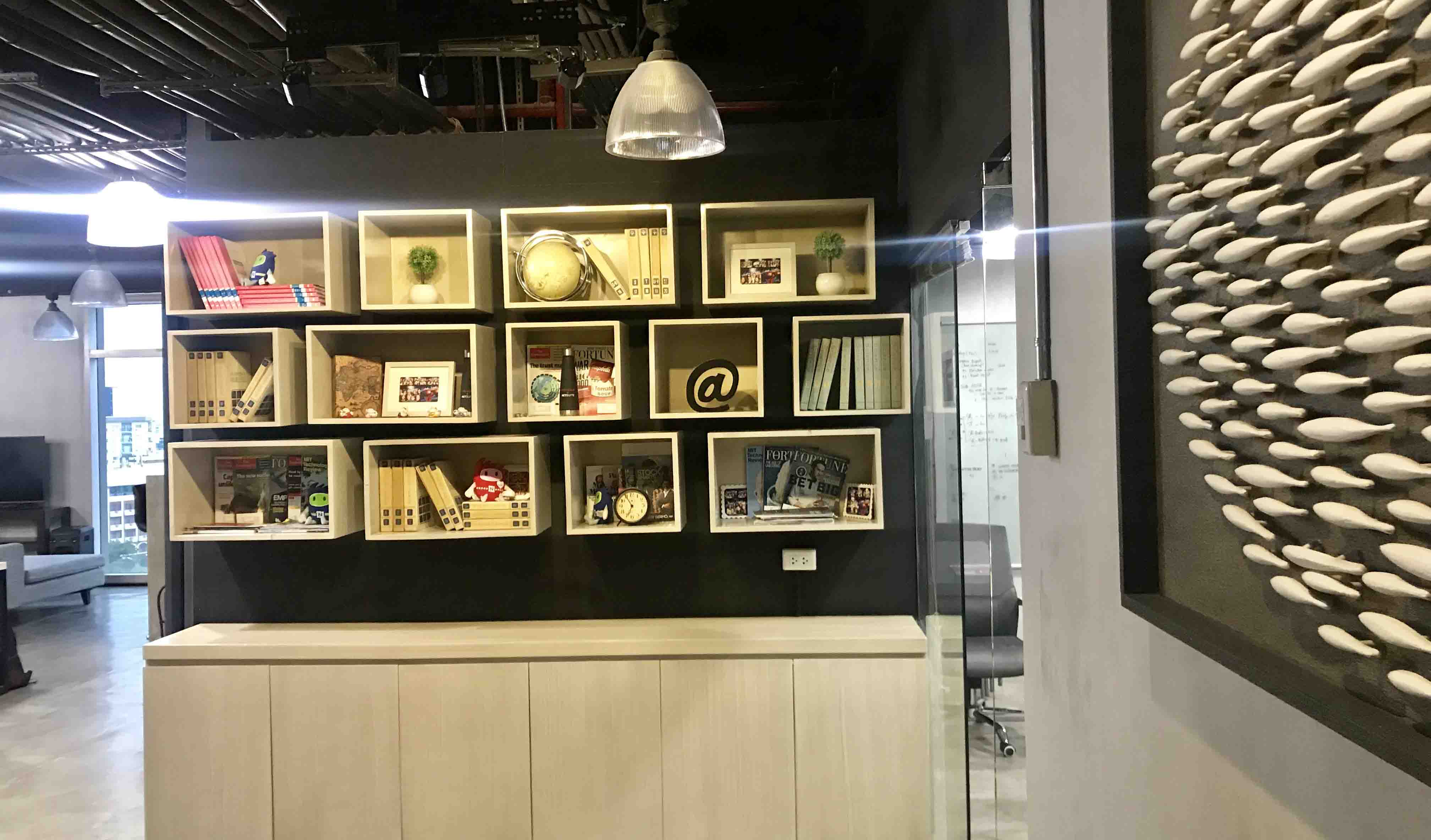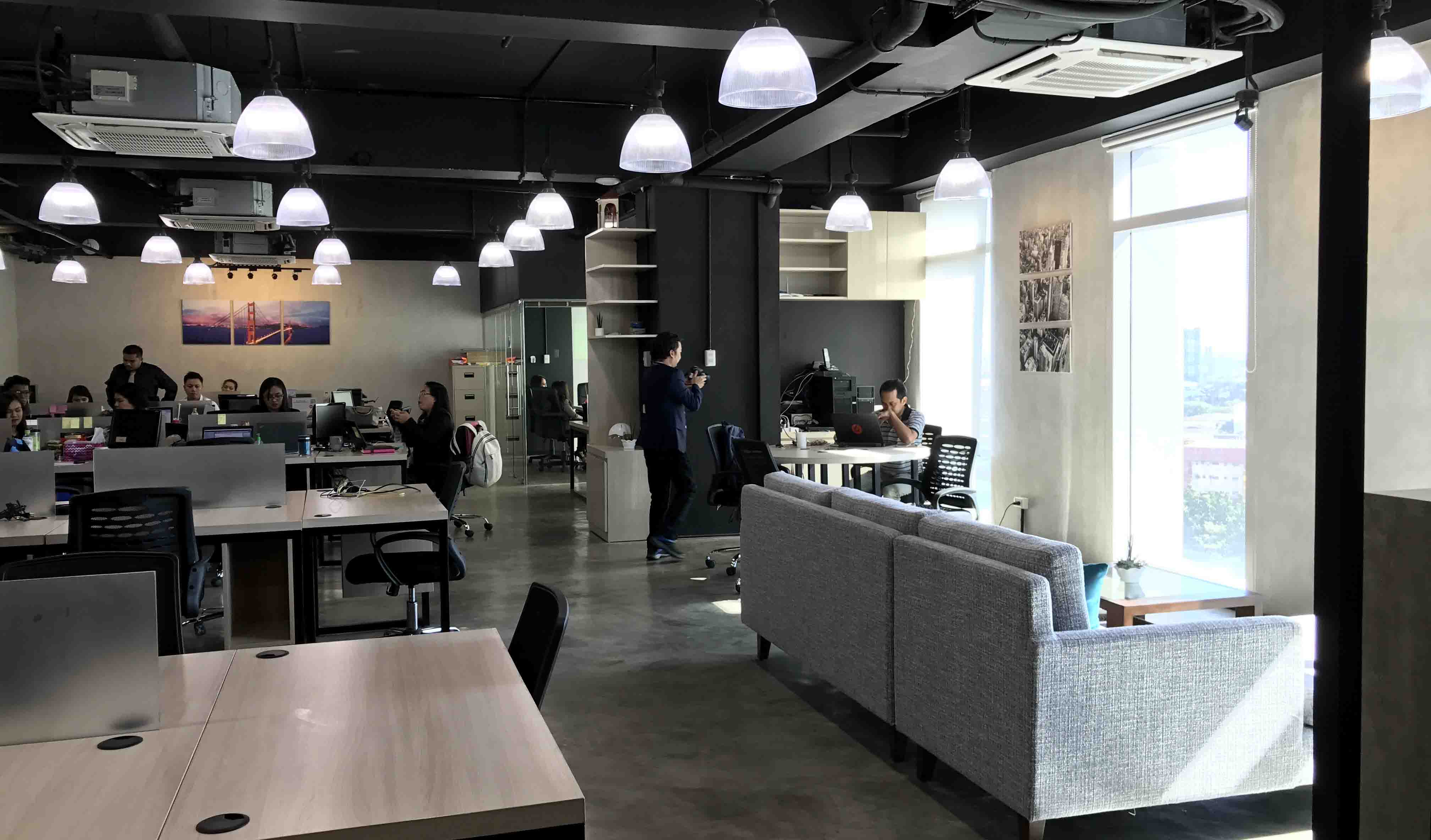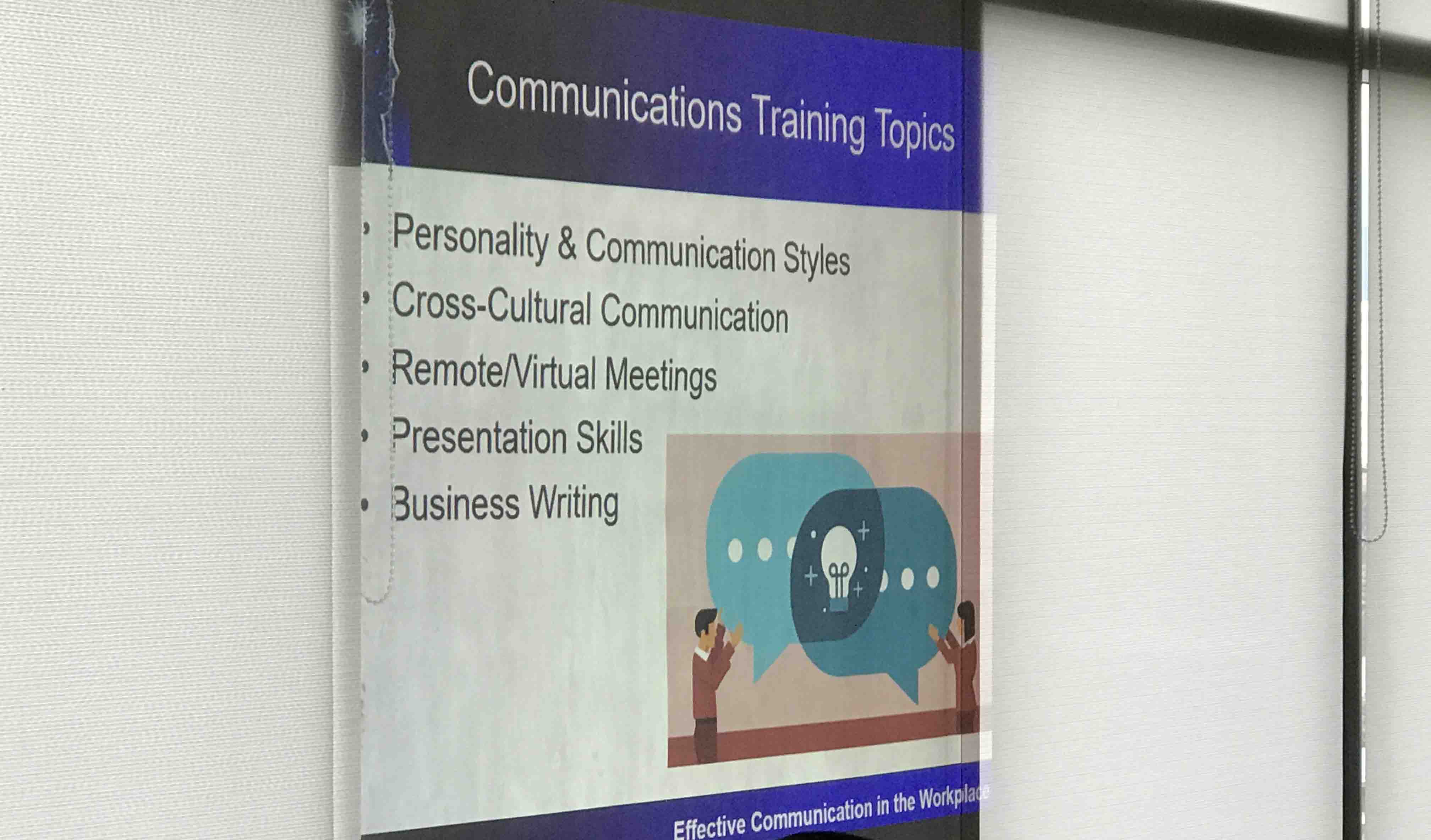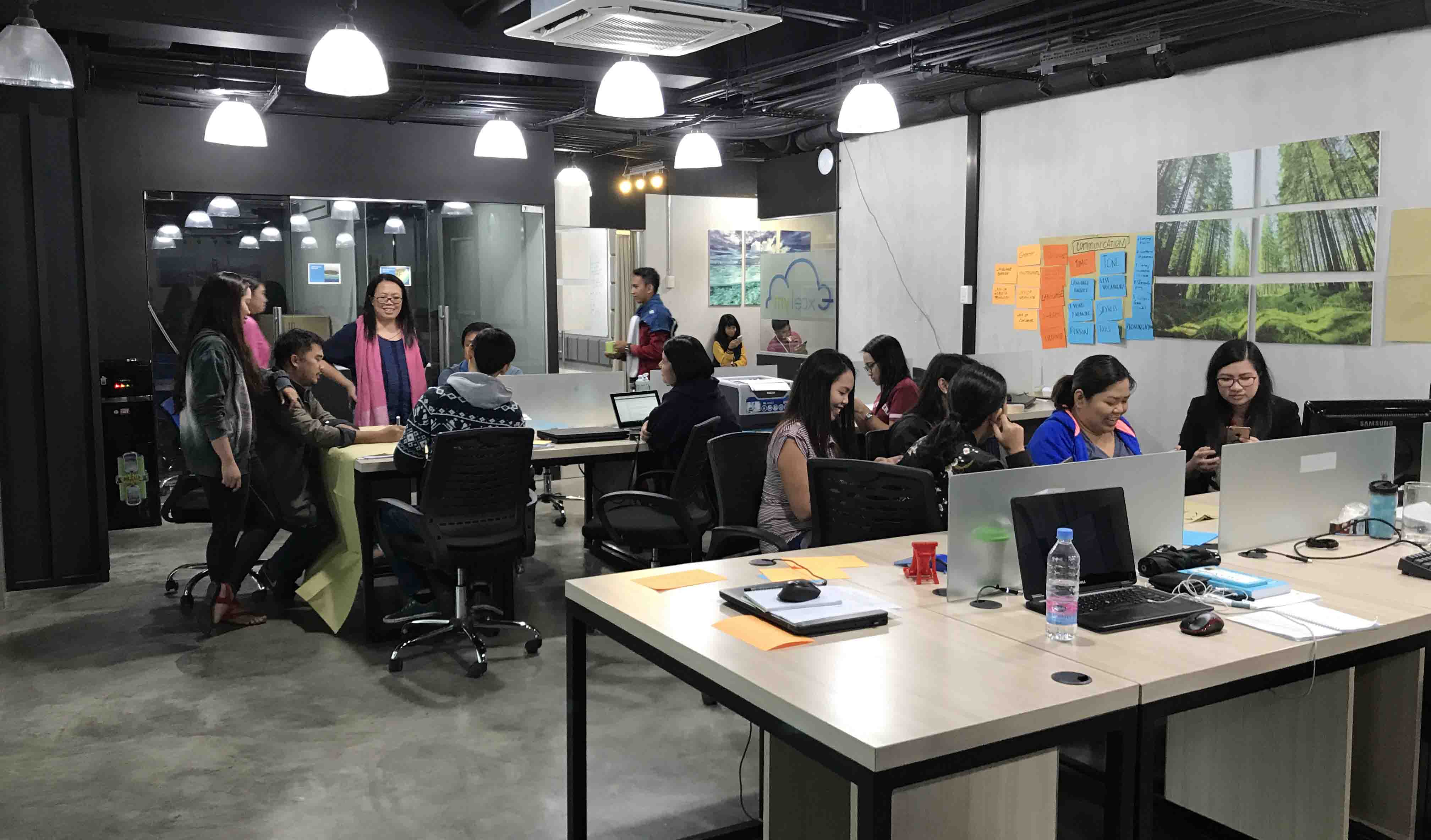 Excelym IT Ops Center in the Philippines
Where we operate
With management based in the United States and Australia, we operate an I.T. Operations Center in the Philippines. While marketing, sales, account management, business development and overall operations oversight are centered in the USA, bulk of the support and software development operations happen in the Philippines complemented by onshore USA consultants.
We believe that with a capable management model and an extremely efficient technology arm, businesses both small and large can benefit from our onshore-offshore model. By affording our offshore organization a stronger compensation and benefits package including the opportunity for equity, we are well positioned to best guarantee both greater employee and customer satisfaction.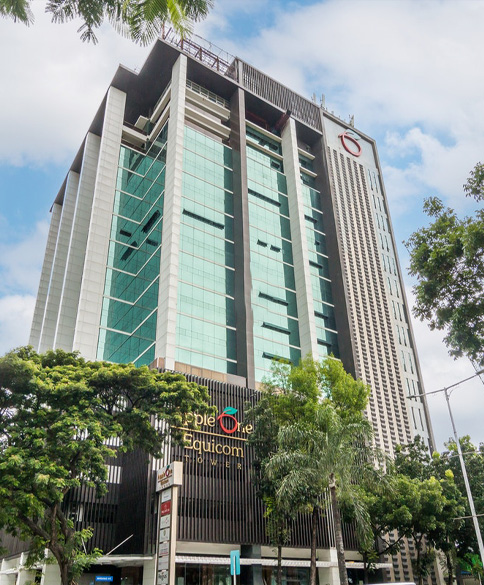 Excelym IT Ops Center in the Philippines
Markets served
We mostly serve clients from the USA, UK, Singapore, Australia and New Zealand, but also cater to other locations.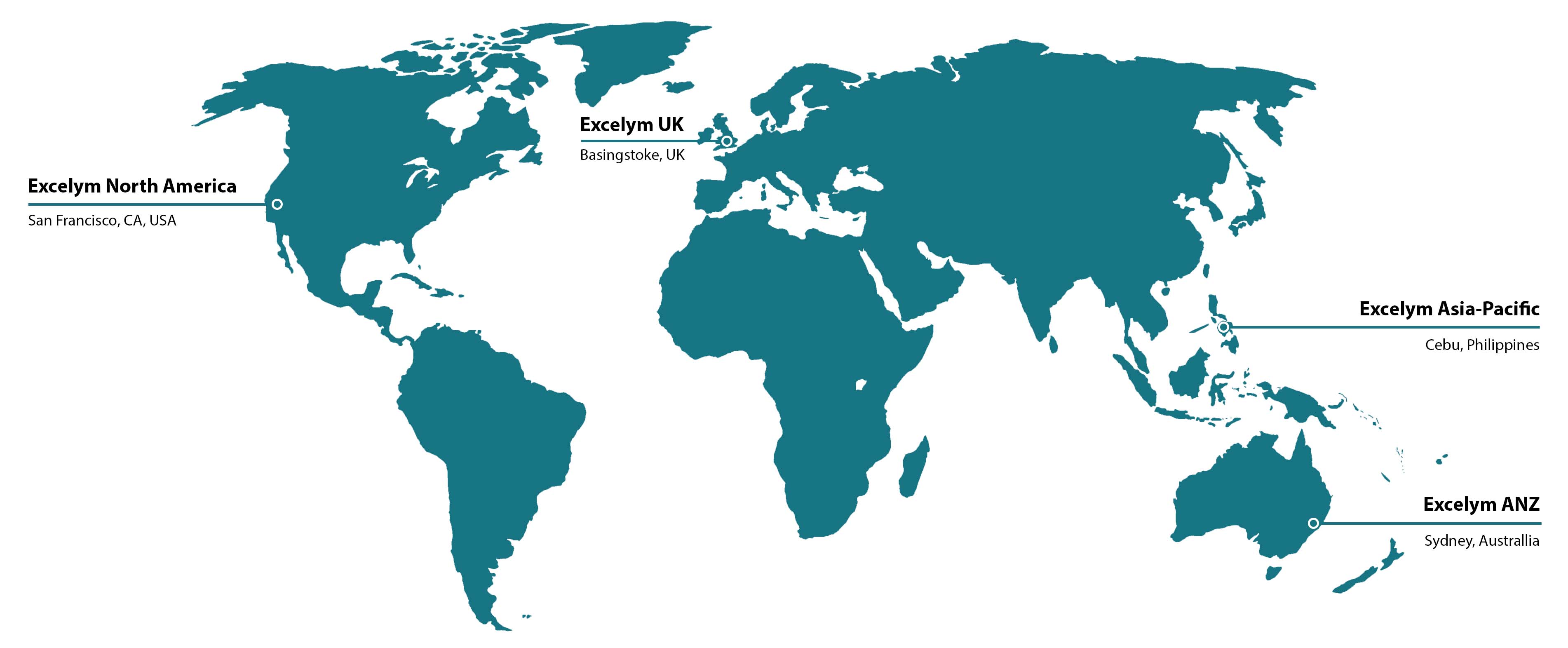 Our Engagement Model
Our engagement model is to directly partner with you, providing you the services, manpower and expertise to supplement existing capacity and enable you to better meet your organization's and your customer's expectations. For our systems integrator/ business technology consulting firm partners, we can collaborate with you as a "third-party" partner, or offer the "white labeling" of our services, with the appropriate NDA's/ non-disclosure agreements in place.
In essence, we will be your "shadow" I.T. development staff, allowing you to focus on your core competency of business technology assessment, advisory, requirements structuring, solution design and delivery.

Data Privacy Shield Certified
Excelym is certified with the EU-US Privacy Shield Program, adhering to the data privacy principles of the Data Privacy Shield Framework.

Cyber Security and Data Insured
Excelym is cyber security and data insured by Lloyd's of London, committing to provide clients with general, professional, cyber security and multimedia liabilities coverage.
Below are just some of our extremely happy customers.
About Us: Operations Model
The "Old Model"
• Distorted Solution
A typical offshore interaction looks something like this. You have a quick requirements discussion with the offshore vendor. There is usually a lot of silence on the end of the line. You ask if they understood and have a plan to get after the challenge. Usually the on shore sales person or intermediary answers in the affirmative. There is radio silence for a few days. Finally someone delivers something. Somehow they produced "something" that sorta looks like what you wanted, but is completely unusable. Rinse and Repeat until you've built a sub standard product and completely lost the advantage of using the off shore model in the first place…. Cost Savings and Efficiency.
• The Turnover Problem
You hire an offshore firm to perform some augmentation or service. Your key people spend days and weeks essentially training the offshore team on how to understand your business and solve your problem. After much time spent building up the support and understanding, you finally see some success. Then surprise, the contact you were working with is no longer at the off shore firm. They now have a job in the US at another business for a much higher salary. Well… at least you trained them right?
The "Better Model"
Our key values are there to help drive a different/ better off-shore interaction and relationship.
• We build culture and community.
Excelym is a great place to work. We care for each other like we are family and in some cases are actually family. We are an equal opportunity employer and firmly believes in diversity and inclusion.
• Our team is our strength.
Our employees will be given a path to a better future. We will pay above market salaries, provide for profit-sharing and provide US style benefits. We will give our people a reason to stay and if they are looking for another opportunity or are wanting to relocate elsewhere, we will help. This openness will allow us success in managing our services and products, giving foresight into turnover, allow for continuity for our customers. We live and breathe a vision of shared success and prosperity with our employees as well as our customers. We jointly define a career and life roadmap with each of our employees, ensuring a win-win outcome for both parties.
• We share in our customer's vision.
Excelym is more than a technology partner. Our leadership will help share in the strategy, offer insight from years of consulting, and help drive your vision in our partnership. The only way to do great work, is to be passionate and to believe. We purposefully organized a US entity to provide a responsible, local, and accountable party to work with. It will not feel like you are working across a vast sea and you will have a partner you can trust.
• We share in our customer's success.
Your success will be our success both monetarily and emotionally. We will be proud together. We will grow together.
There is a better model that does not feel so distant. It can encourage opportunity and strengthen ties. Our leadership is dedicated to the constant improvement and operational excellence in our offshore model.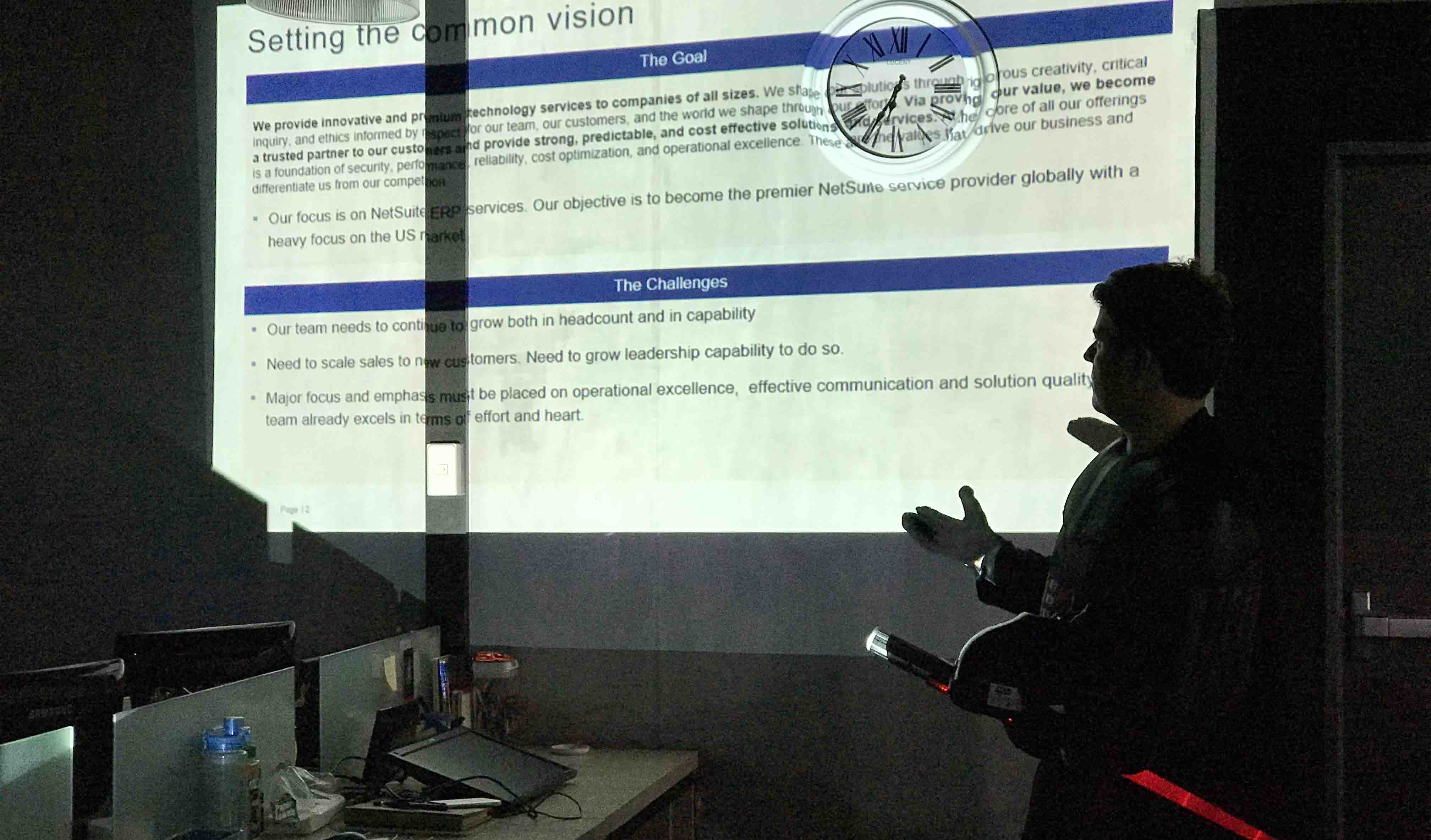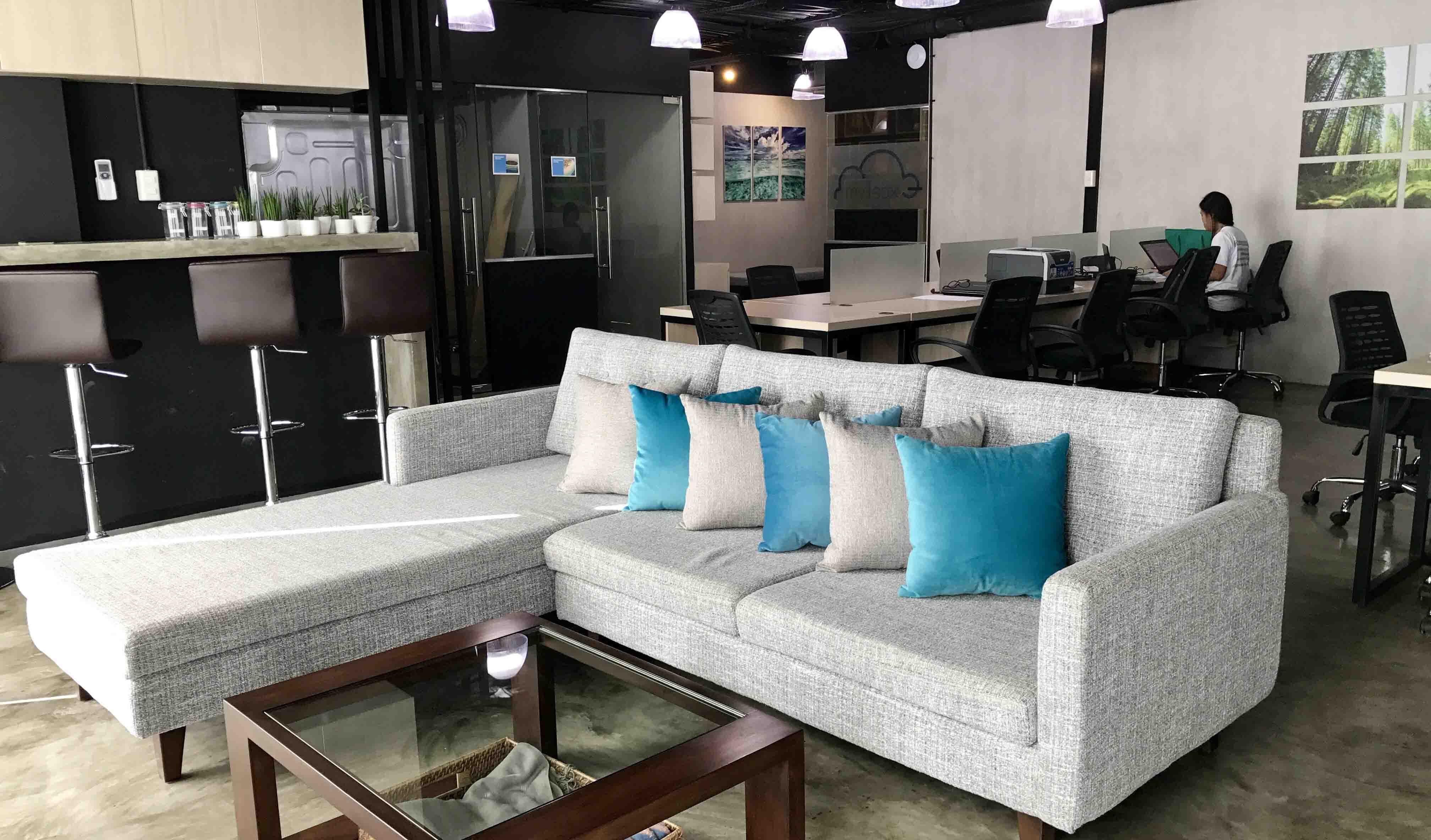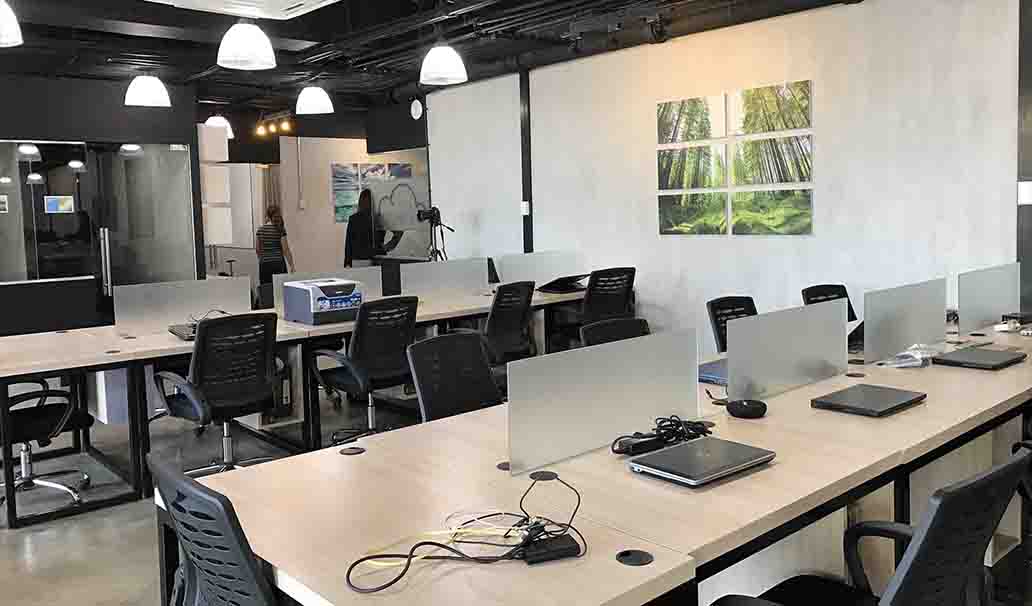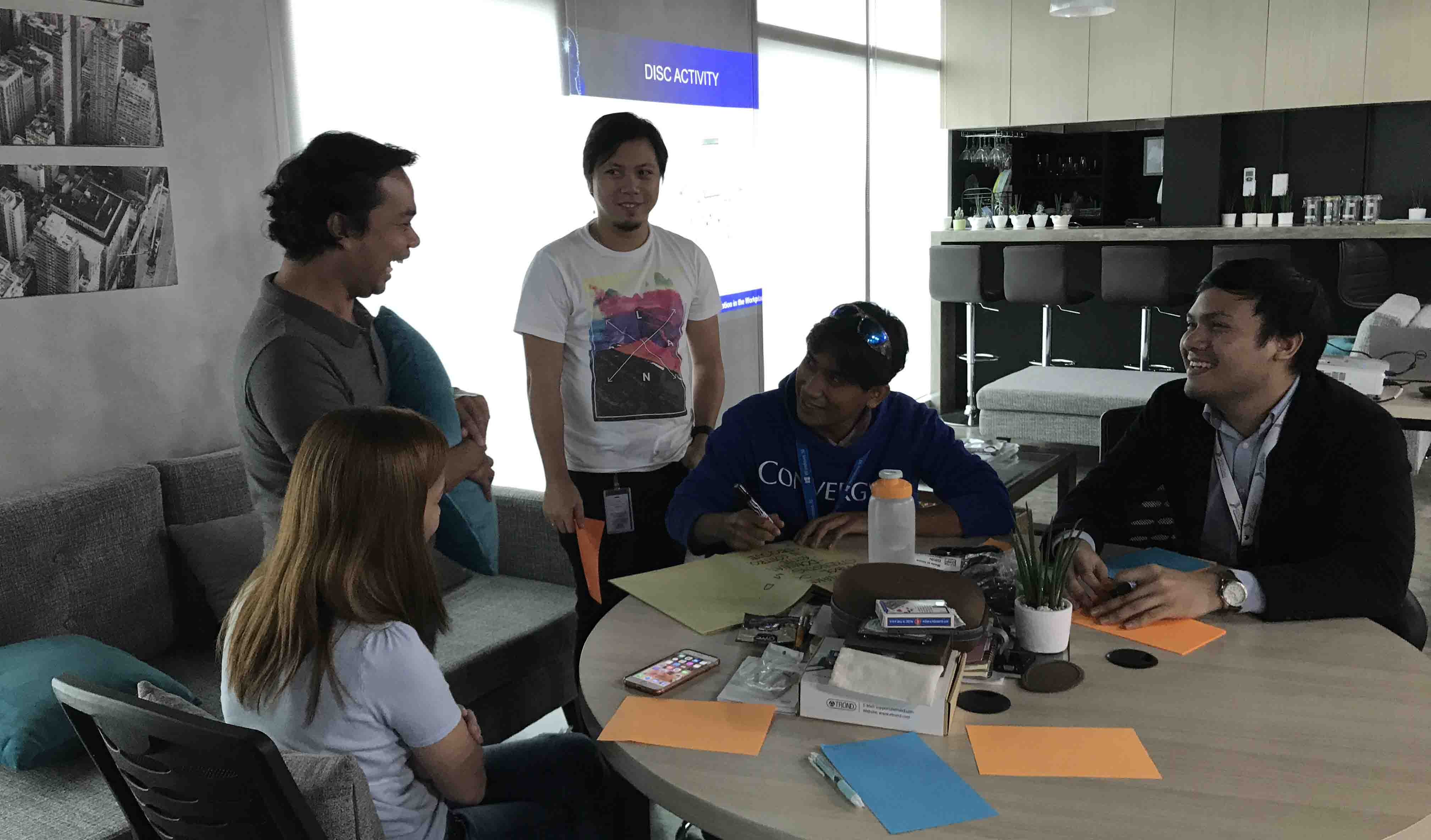 Excelym IT Ops Center in the Philippines
EXCELYM VALUES
Excelym is more than a technology partner. Our leadership will help share in the strategy, offer insight from years of consulting, and help drive your vision in our partnership