Why NetSuite Excels in the Transportation and Logistics Industry
NetSuite offers a comprehensive suite of finance and accounting tools, providing full visibility into your integrated financials through prebuilt, accounting-intelligent capabilities. This includes the secure and reliable processing of electronic payments from customers, tracking, managing and reporting of your company's fixed assets' book value and depreciation. With NetSuite, you can close with confidence, report financials swiftly and accurately, and maintain complete audit trail visibility to ensure proper security and compliance. Furthermore, NetSuite lets you configure and monitor business processes and workflows. You can get immediate insights into financial performance with our pre-built reports or customize them as per your preference.
Integrated Budgeting and Forecasting
NetSuite's integrated budgeting and forecasting feature offers the capacity to model and evaluate limitless 'what if' scenarios, comparing real-time data with projections and allowing for flexible forecast updates. The feature also supports the establishment of rolling 12-month forecasts with comprehensive analysis of variances between actual and projected results. Additionally, customized data entry sheets, along with reusable formulas and allocation methods, enable the creation and consolidation of driver-based plans. To round off, this feature also ensures convenient and self-service reporting across your organization, promoting easy access and use.
NetSuite adheres to accounting standards, ensuring accurate reporting. It boasts an auto-generate and dispatch feature for invoices, ensuring punctuality with recurring timelines. The system also has capabilities for scheduling renewals automatically, or setting advance reminders, thus creating ample opportunities for upselling and cross-selling. Furthermore, NetSuite allows for bespoke service packaging based on specific rate types and durations, providing flexibility to cater to diverse customer needs.
Inventory and Supply Chain
NetSuite empowers you to administer the production and supply of your products as if you were the manufacturer, regardless of the actual location. This feature delivers a comprehensive global view of your inventory, with no regard for its location or consumer, delivering seamless and efficient inventory and supply chain management.
The Spend Management feature allows for swift and easy request approvals for goods and services, ensuring your recurring procurement needs are optimized. With negotiated terms, tiered pricing, and pre-set delivery schedules, it supports compliance with purchasing thresholds and guidelines. The whole process, from acquisition to payment, can be automated, making it a hassle-free solution. It accepts various credit and debit cards as well as other electronic payment methods for online processing. The feature also enables the establishment of budget and spend controls to guarantee policy compliance. It uses online self-service tools to enhance the accuracy and timeliness of timesheet and expense processes. Moreover, it provides real-time insights into your organization's spending trends, promoting transparency and control.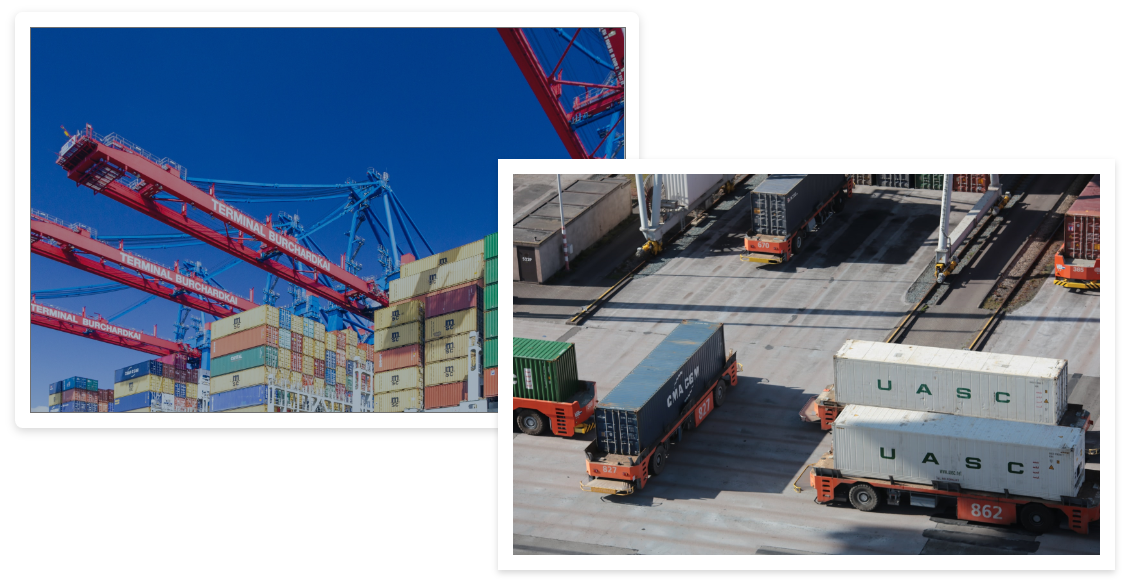 Some customizations we've made to cater to critical scenarios and use cases for logistics operators
Streamlining Shipping Movements:

With the native NetSuite functionality allowing for only a single shipping movement, logistics companies had difficulty tracking multiple movements to a destination. Our custom modifications now enable tracking of multiple shipping charges for various transportation modes, solving the challenge of complex and multi-route shipping.

Inventory Replenishment:

Managing inventory was a major issue for Logistic Operators, especially with the requirement to maintain a consistent supply level for their customers in the face of fluctuating demand. Our custom-built inventory replenishment system on NetSuite ensures warehouses and transport hubs are adequately stocked, confronting this challenge head-on. This ensures a consistent level of supply for customers, even in cases where demand is erratic or unpredictable.
Steer your business towards uncharted growth!
Don't let logistics and transportation challenges hold your business back. Enjoy benefits from financial management to spend control, and capitalize on our customizations for logistic operators. Take the first step in transforming your business operations today. Contact us now for a free consultation, and let's explore how NetSuite can steer your business towards uncharted growth!
Increased business capacity and efficiency through automated processes

Improved Insights and Overviews through real-time and consolidated reporting

Better Financial Security through Integrated budgeting and forecasting

Decrease inventory cost through automated Inventory and Supply Chain Management
Global Business Management. Businesses can manage multiple business units across continents by leveraging the NetSuite ERP cloud system

Automated Inventory and Supply Chain Management

Integrated Budgeting and Forecasting

Client Relationship Management
For pricing and additional information, please contact us via the form below and we will respond to you immediately.
Contact us to learn more about how we can improve your NetSuite experience.
We serve clients globally from these locations:
View Our Current Offers on NetSuite Implementation, eCommerce (Shopify), and Outsourced Business Services to help jumpstart your business.