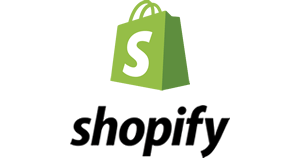 Shopify and Shopify Plus eCommerce Services
Our Shopify Ecommerce implementation team provides both Shopify and Shopify Plus implementation, integration, and customization services.
Advisory – Store Setup and Configuration, Integration to ERP

Configuration – SKUs, Product Catalog & Attribute Management, Templating and Themes in Shopify Liquid Framework

Shopify Customization – Application Development, Workflow Customizations, Custom Checkout

Custom Application development integrated to Shopify Plus

Custom Design implementation, CSS, Javascript, and HTML
Integration to NetSuite ERP
Most companies need a strong ERP in the background. We've extensively integrated Shopify to NetSuite and can offer a solution immediately to our customers.
Businesses need the end to end customer order and order to fulfillment processes built in order to bring products to market. In the following Retail depiction of our integration (Figure A, below), customer orders will real time integration to our proprietary middleware solution, integrate sales orders into NetSuite, and upon NetSuite confirmation of inventory and and payment processing, integrate those orders to 3PL providers for fulfillment to the end customer.
Robust integration that covers the consumer journey is absolutely mandatory in today's retail environment. Our team is standing by to help you bring this experience to your customers. See our NetSuite integration services for more details or contact us today.
Figure A:
Case Study Example
A company based out of New York needed to get their core product online, integrated to financials, and fulfilled to the end customer. This solution needed to be robust, modern, and have a premium consumer experience for their end customers.
Excelym delivered on the following:
Full implementation of Shopify Plus (with custom checkout flow, premium consumer experience and site design)

Robust integration to Netsuite of Sales Orders and Order Status

Robust integration from NetSuite to Shopify for order tracking and management

Email fulfillment via a 3rd party marketing automation tool

Integration of NetSuite to 3PL providers for product delivery

Revenue recognition and reporting for this new business line
Excelym delivered on all the requirements. Our experience with Shopify eCommerce, NetSuite, Integration, and Support all combined delivered a service that not many service companies are capable of delivering. This case demonstrates how Excelym is a skilled and trusted partner for even the most critical of business needs.
Contact us today to learn more about what we can do for you.