Excelym has a proven and tested strategy to help businesses with NetSuite ERP Implementation. The team of expert and dedicated NetSuite Implementation Consultants has developed a successful implementation methodology that maximizes NetSuite functionality with respect to the client's requirements in a cost-effective way., and ensuring that while implementation is ongoing, they are still able to perform their day to day operation.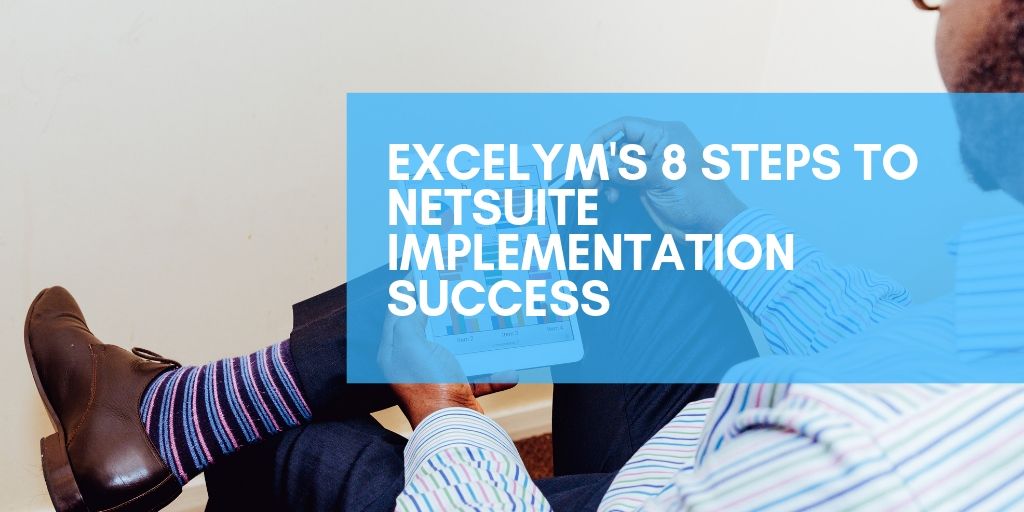 Excelym's NetSuite Implementation Consultants utilizes a refined Project Management process like Agile planning to implement NetSuite in a series of modules that is designed for rapid implementation, adaptability with existing processes and flexibility to changing conditions and unforeseen circumstances.
Excelym implements NetSuite in a series of modules that continuously builds upon itself until the implementation is completed. The iterative development of modules allows greater collaboration between Excelym's NetSuite Implementation Consultants and their clients through regular feedbacks in between modules. The test-driven implementation allows Excelym to fully maximize NetSuite's functionality through integration with third-party applications and customization of modules to fit the client's business need.
The 8 sprints to NetSuite Implementation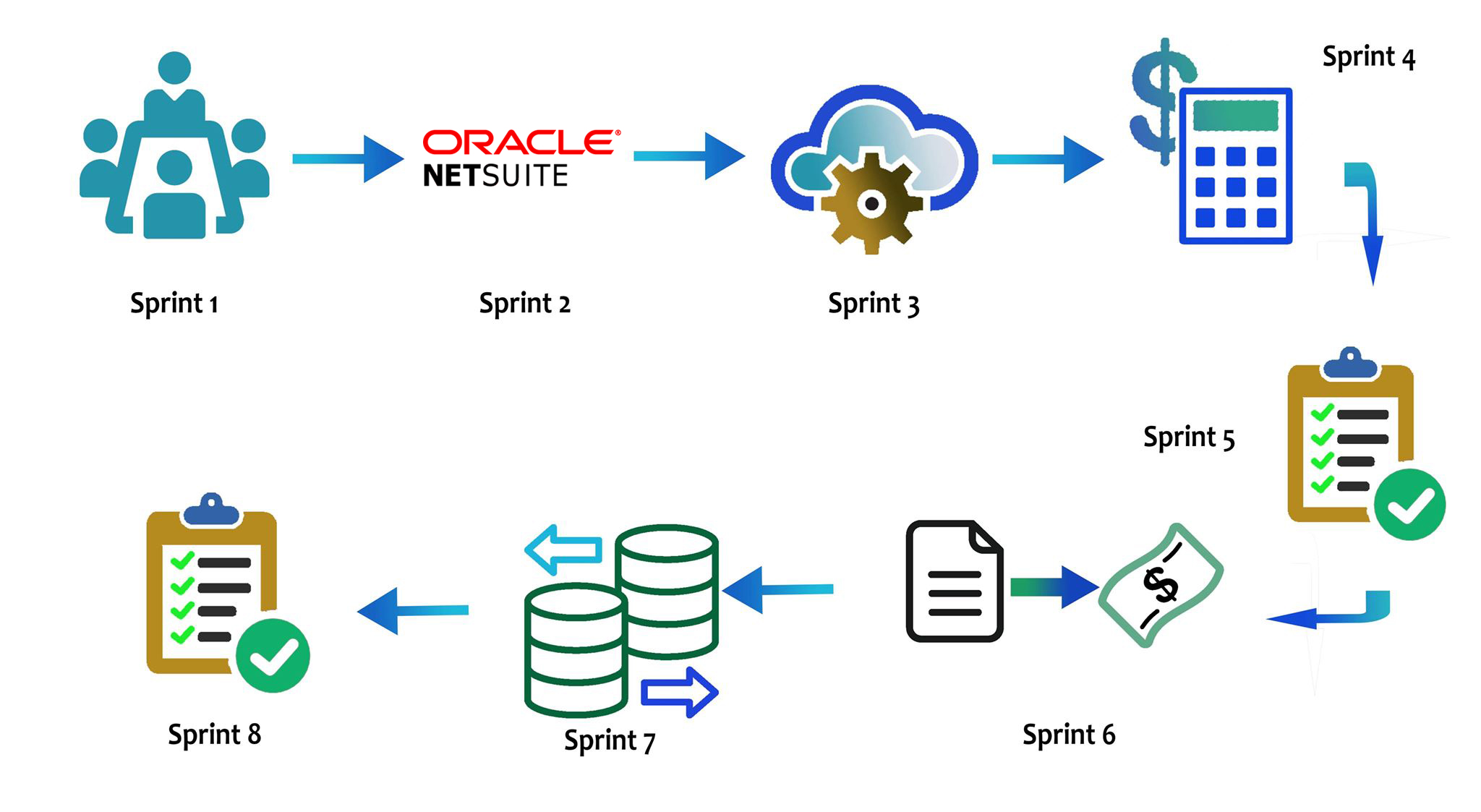 The use of Agile Project Management has been a glaring success in Excelym's NetSuite Implementations. By using the Agile process, the collaboration between the client and Excelym's NetSuite Implementation Consultants are greatly improved compared to conventional processes. The improved interaction between Excelym and the clients greatly translates to a better business relationship, transparent reporting, and faster implementation through clear channels of communications.
Excelym has 8 sprints that contain modules that are crucial to the success of NetSuite Implementation.  Each sprint typically runs from 2 to 4 weeks with dedicated NetSuite Implementation Consultants assigned in SCRUM teams. The SCRUM team is a small group that consists of the client or product owner and the NetSuite Implementation Consultants assigned in specific roles like the Scrum master, Analyst, Developer and Tester.
Sprint 1 :  Business Requirements
The first sprint is dedicated to requirements gathering and initial planning. NetSuite Implementation Consultants meet with clients and project stakeholders to discuss their business needs and requirements.
Sprint 2: Products, Procure to Pay and Fixed Assets
The second sprint involves the actual migration to NetSuite. The NetSuite Implementation Consultants help users adapt to the new NetSuite Environment by creating user accounts, setting up account hierarchy in NetSuite.
Sprint 3 and Sprint 4: General Accounting, Budgeting
The third and fourth sprint focuses on automating the inventory process from supplier to warehouse. The sprints also focus on setting up the products included in the inventory and also includes the integration of vendors and suppliers in the supply chain for efficient supply chain management.
Sprint 5 – General Accounting, Budgeting
Sprint five focuses on the automation of business processes like General Accounting and Budgeting. The process includes the uploading of journal entries, the creation of recurring transactions, journal workflows and financial statements of the clients.
Sprint 6/7- Order to Cash
Sprint 6 and 7 focus on the automating the accounting of the transactions of the clients with their respective customers. These involve automating the creation of invoices/ credit memos, Management of collections and invoice delivery.
Sprint 8 – Data Migration
Sprint 8 involves the data migration to the NetSuite ERP environment and migration of existing processes to NetSuite. Sprint 8 ensures that there is no redundancy between existing business processes and the new processes to be implemented in NetSuite.
Final Words
Each business has its own requirements and unique business processes, that is why NetSuite out-of-the-box implementation costs more in the long run than implementations conducted by NetSuite Solutions Provider Partners like Excelym. NetSuite Implementation Consultant ensures that businesses can fully leverage the Enterprise Resource Planning (ERP) system through a comprehensive process, stringent discover process, and thorough requirements gathering.
Excelym's comprehensive NetSuite Implementation process also minimizes costly downtimes specifically in the data migration stage. Data Migrations can make or break a NetSuite Implementation and botched data migration can be time-consuming to reconcile that is why through Excelym's Implementation process that risk is minimized.
Did you find any outdated reference or broken content?
This is an older page or may contain outdated contents and references. We are currently working to update and fix these old pages but would appreciate a little help. Please let us know if you find anything that requires our immediate action.