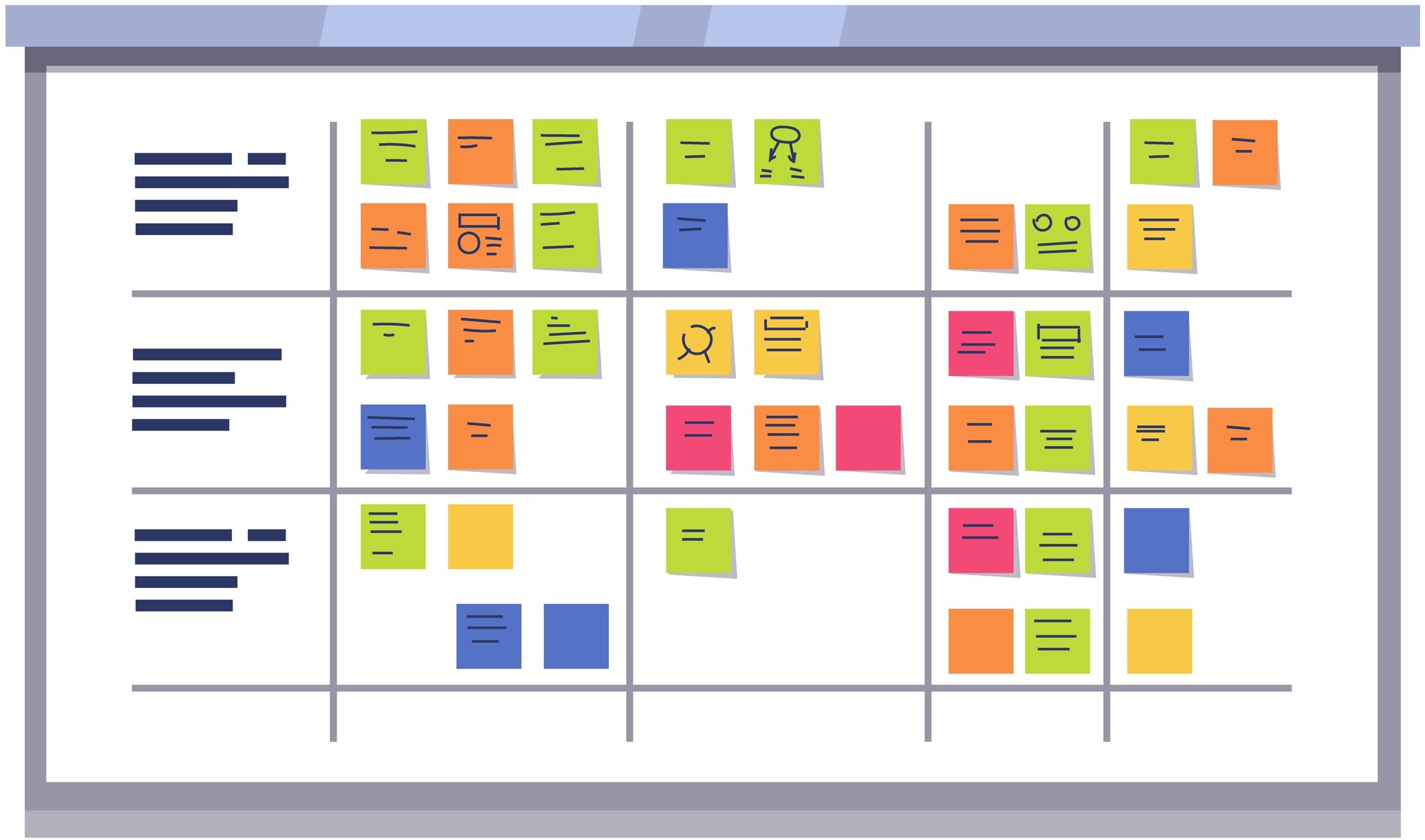 The principle behind Agile is being adaptive to business needs by providing an iterative framework that allows for adapting to change. Change can be in either the business priority, change in schedules, change in team, or any other type of project change. So how do you go about delivering a cloud ERP implementation with Agile? First, let's understand a little more about what Agile is.
So what is Agile in a nutshell and what does it buy me? Agile is a programming methodology that allows for a team, typically a SCRUM team, to iterate a product over 2 -4 week sprints. It starts with a Product Backlog that houses the requirements (often referred to as Epics or User Stories) in a priority order. There is a Product Owner (usually the customer or the solution owner) that will define what needs to be built for the organization. The SCRUM team itself is a small team composed of every resource type needed to deliver the product or solution. Here's an example of the roles typically found:
Product Owner

Scrum Master

Analyst

Developer/s

Tester
Most teams are less than 8 people. At Amazon, they have the principle of the 1-2 pizza team. If it takes more than 1-2 pizzas to feed a team, then break it up into another SCRUM team. The SCRUM team itself owns the work. For more information on Agile and what it is, check out the following resources:
The key benefit to using this approach is the adaptation of the team, the team self reliance, and the ability to move quick. They say if you are going to fail, then fail fast, adapt and overcome, and succeed / win! Waterfall on the other hand delays failure, what would take a week or two to realize is wrong under Agile, takes months in Waterfall methodology. So, the question becomes, why do we do waterfall for our biggest and most critical ERP projects?
We've found success in using Agile for critical eCommerce, ERP, CRM, and other business operational projects. Rather than roll out products, we roll out solutions. Cloud ERP along with AWS for infrastructure allows us to move extremely quickly and to plan Module customizations, integrations, or implementations in a Sprint focused way. We plan, we execute in a 2-4 week increments, and we demo the solution live, online, and working to the customer. The team forms, norms, and storms allowing for greater effectiveness of the iterative method. The Customer Product Owner becomes ingrained in the team and the business and team both adapt to changing conditions. Schedules are met, and the business benefits.
Here are the crucial points for a successful Agile ERP implementation:
Make sure everyone understands their Role and the Cadence

Everyone must understand that the team is self managed. The SCRUM Master is a facilitator of the process and not the decision maker.

The Product Owner must be available to answer team questions. The Product Owner must groom their backlog of requirements.

Adhere to the cadence at all costs. If you must cancel a sprint then cancel a sprint. But get right back on your cadence

Estimate your work and run a burndown chart. The team must learn to move more efficiently

Prefer Progress of documentation. ERP solutions are notoriously over documented and that documentation is never used again. Make progress and utilize whiteboards, stories, and other methods to capture what is being done

Build a sprint schedule and release schedule. It's not just about 2-4 week iterations. You must still map out a release and sprint schedule. What modules do you want to finish and by when

Everyone must understand and know how to resolve change. It will happen…

The demo and sprint retrospective are crucial steps. Don't skip them. It's how the team self improves

The main takeaway from this article is to understand that Cloud ERP implementations do not need to be a top down command and control structure. They do not need to be long drawn out costly water fall projects. You can build self reliant teams that own the work and adhere to product / solution prioritization. At the end of the day, the ERP will more align to the business need, it will be more likely to be completed on time, and Agile will have engaged key stakeholders along the way.
Did you find any outdated reference or broken content?
This is an older page and may contain outdated contents or references. We are currently working to update and fix these old pages but would appreciate a little help. Please let us know if you find anything that requires our immediate action.