Last Modified: May 11th, 2022
4 min read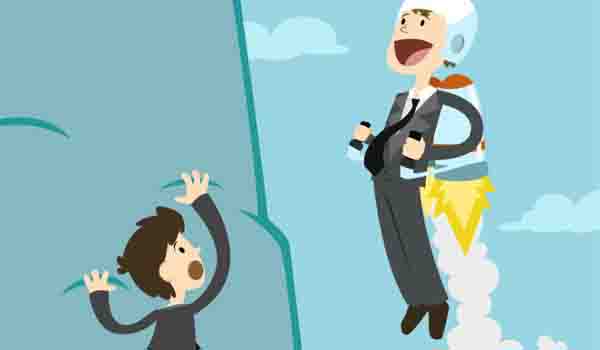 When comparing Sage Intacct vs NetSuite, the first step is to identify your preferences when it comes to the best of breed vs single platform approach. Do you want to license, implement, and integrate a handful of systems based upon departmental preferences or are you looking for a tightly integrated suite of applications to run and grow your business? The answer to this question will largely determine which path you should consider taking.
In this blog post, we'll explore both options in order to help you decide which is best for your emerging business.
Sage Intacct vs NetSuite: Top 3 Things to Consider (Update for 2022)
#1: Best of Breed vs Software Suite
NetSuite offers more than just accounting and finance features
Sage Intacct's sole focus is exclusively within the financial management realm. Anything beyond financial management will require integration into another application. Whereas NetSuite's offerings span well beyond the needs of accounting and finance professionals to include things like Customer Relationship Management (CRM), Order Management, E-Commerce, Point of Sale, Inventory and Warehouse Management, Manufacturing, Human Resource Management, and more.
NetSuite can be used as a best-in-class Financial Management application like Sage Intacct but is capable of so much more. Does your organization simply need a stand-alone financial management application or are you looking to run your entire business from a single suite?
NetSuite has a wider ecosystem with more compatible integrations
One thing to keep in mind: once you go down the best-of-breed path with a solution like Sage Intacct, you'll need to develop a strong understanding of your integration options. Many Sage Intacct customers overlook the cost of third-party applications and their associated integrations cost and ongoing maintenance. A common complaint among Sage Intacct users is that Sage Intacct doesn't play well with other applications.
#2: Future Growth & System Migration Strategy
Sage's products (including Sage Intacct) are fundamentally siloed
Both Sage Intacct and NetSuite should be more than capable to serve the majority of most SMBs' accounting / financial management needs however Sage Intacct is now one of several ERP and accounting products that Sage is selling in its marketplace. Does Sage expect customers to start with Sage One, then over time reimplement with Sage Live, only to have to rip and replace that with Sage Intacct or Sage X3 as they grow? Sage One, Sage Live, Sage Intacct, and X3 are all siloed products with no shared codebase, common design principles, or clear migration path. 
NetSuite is one ERP product, one codebase, and one platform that can accommodate businesses regardless of industry, region, or market segment.
NetSuite is the scalable option
The argument could be made that Oracle has multiple ERP products as well. The big distinction here is that you can start with NetSuite today as a small 1-10 employee company and scale up to a billion-dollar enterprise on a single platform. With NetSuite, the sky is the limit in terms of scalability. With Sage Intacct, this is just not the case.
#3: Sage Intacct vs NetSuite Pricing
NetSuite has better value for money
Let me be clear, Sage Intacct can be very cheap if you are looking for a stand-alone financial management application with limited customization capabilities. Sage Intacct's financial management module starts at $7.5k per year whereas NetSuite starts at $12k Annually. That's a big difference, at face value. 
However, when you license NetSuite you will not only get access to a specific module but to other functions as well. You'll get access to CRM (salesforce automation, marketing automation, partner relationship management, case management), basic item & inventory management, order management, procurement, basic project management, employee center with time & expense management, and more (e.g. SuiteScript, SuiteFlow, SuiteCloud, etc.) with NetSuite's core product offering.
A case study on overall platform costs
[Please note that the cost amounts provided in this section are conservative estimates only.]
Let's take a look at a recent real-life example of a fast-growth $5M+ B2B eCommerce company that was outgrowing QuickBooks and looking for a system to scale its business outside the United States.
Sage Intacct's Proposed Solution
Financial Management: Sage Intacct Financials: $2,520

Inventory Management: Sage Intacct Inventory Management: $3,300

Email Automation: Marketo (Entry Level): $1,995

CRM: Salesforce CRM (5 Users Lightning Professional): $4,500

Ecommerce:

Advanced Shopify

(~2M Online Sales): ~$60,000

Workato iPaaS: Sage Intacct + Salesforce + Shopify Connector (Self-Service Professional) $7,188
Total: $79,503 per year in software licensing fees & 5 vendor relationships to manage
NetSuite's Proposed Solution
NetSuite SuiteCommerce Starter Cloud Service: $29,988

NetSuite Users (10) – 5 CRM + 5 ERP Users: $11,880
This already includes support for Financial Management, Inventory Management, Order Management, Procurement, eCommerce site & hosting, CRM, Marketing automation. No integration is required.
Total: $41,868 per year in software licensing fees & 1 vendor relationship to manage.
Note also that the Sage Intacct vs NetSuite pricing models above assume you would be paying list prices which is hardly ever the case but the illustration proves the point that as you begin to build your own best of breed solution the cost and complexity can add up very quickly as you layer on new applications & vendors within your environment.
The Bottom Line: Which is best for your company?
In the battle of Intacct vs NetSuite, it's clear that NetSuite is the better option for most businesses. It offers more scalability and value for money, and its pricing is more straightforward. If you're looking for a comprehensive ERP system that can scale your business, then NetSuite is the right choice.
Whatever your needs are, we hope this guide has helped you understand the key differences between Sage Intacct and NetSuite, so you can make the right investment decision for your company. Good luck!
Compare NetSuite to Intacct Pricing
Did you find any outdated reference or broken content?
This is an older page and may contain outdated contents or references. We are currently working to update and fix these old pages but would appreciate a little help. Please let us know if you find anything that requires our immediate action.