Last Modified: February 10th, 2023
6 min read
What is the best NetSuite alternative? There is no one answer to that question. It really depends on your needs and what you are looking for in a cloud-based ERP software solution. In this blog post, we will help you outline the top 3 main differences or things that matter the most to you when looking for a reliable cost-effective ERP. Our goal is to help you determine which ERP is best for your business.
Table Of Contents
1. NetSuite vs QuickBooks (Top 3 Differences)
NetSuite supports multi-language, multi-currency & tax, multi-subsidiary consolidation, and other complex accounting functions, such as fixed assets, multi-book accounting, recurring billing, revenue recognition, and more.

While QuickBooks focuses exclusively on accounting, NetSuite is a complete CRM, ERP, eCommerce, PSA, POS, and HCM business suite.

NetSuite is a cloud-based ERP accessible by an internet connection and web browser or NetSuite mobile app. Many versions of QuickBooks are still deployed locally on a server or computer.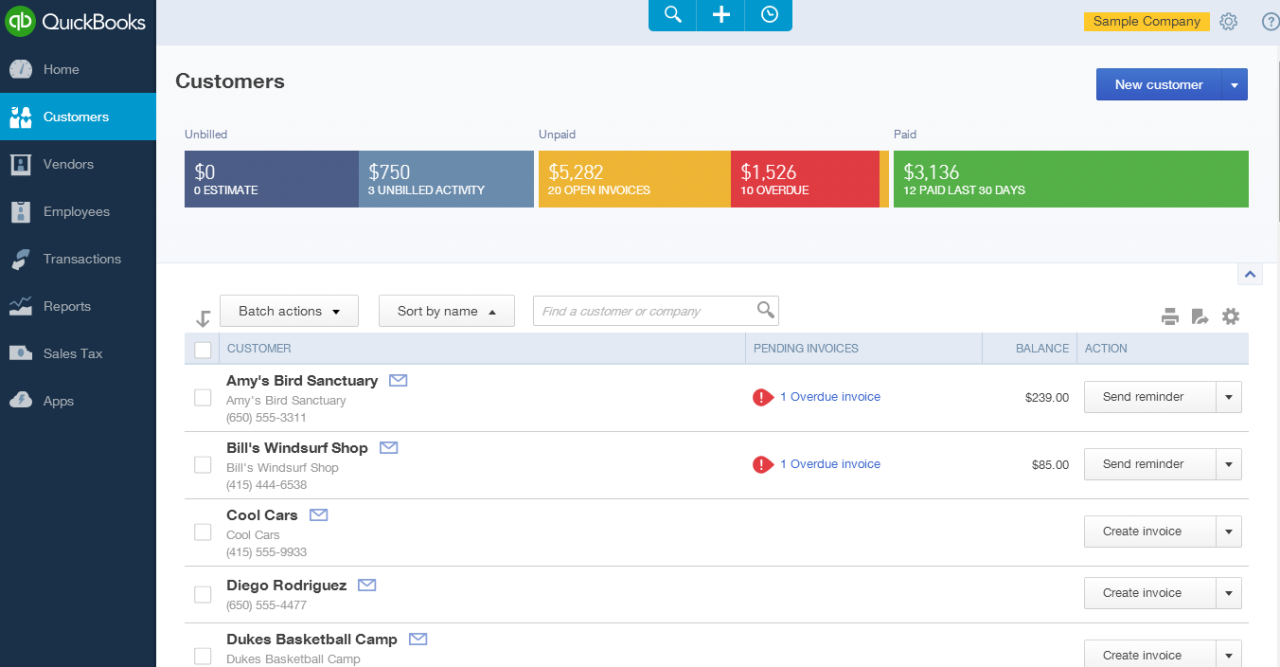 Quickbooks Online Overview
If you are looking for a financial management system that contains basic accounting features and is best suited to manage the needs of a small business such as payroll, sales, and basic inventory management, then Quickbooks could be the platform for you.
Where it does fall short is the inability to create rollups and financial consolidations and address the needs for businesses with subsidiaries, multiple currencies, and complex accounting functions. QuickBooks leaves little room for customization, either.
For more info about NetSuite and Quickbooks:  NetSuite and Quickbooks Comparison
2. SAP ByDesign vs NetSuite (Top 3 Differences)
SAP Business ByDesign is so complex to operate, it takes so much work to do one task at a time. While very intuitive, NetSuite is also very easy to customize. You can customize data fields in the reports without the need of a product specialist.

NetSuite has a larger ecosystem of partners. SAP ByD has seen limited adoption in the marketplace over the years and is largely sold through a dozen partners globally. 

NetSuite has more integration options. It has more available (and popular) add-ons or complementary solutions that extend its functionality.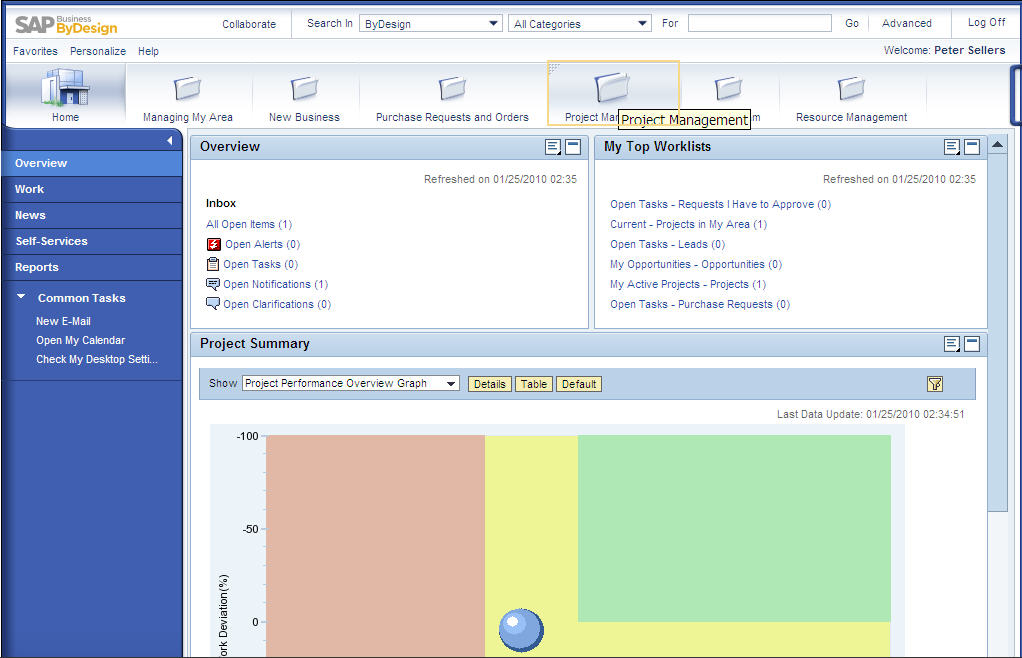 SAP Business ByDesign (ByD) Overview
SAP Business ByDesign is an integrated software suite that supports business processes in the latest SAP technology. It has been designed to be easy to use and can support small, medium and large-sized enterprises. It's targeted to subsidiaries of larger global companies that are also on SAP S4/HANA (SAP's ERP for large companies) but desire a more economical solution that is also HANA based.
3. Microsoft Dynamics 365 vs NetSuite (Top 3 Differences)
NetSuite is more easily customizable. Dynamics 365 is difficult to customize for most organizations since it requires advanced development knowledge.

NetSuite has superior project accounting over Dynamics 365; the Dynamics 365 project accounting solutions require 3rd party partner solutions.

NetSuite dominates Dynamics 365 when it comes to billing: NetSuite automates complicated billing schedules across a variety of industry use cases that flow through to customer-ready invoices.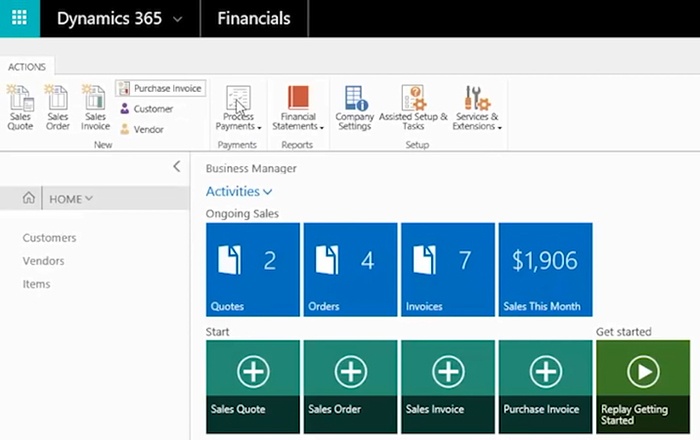 Microsoft Dynamics 365 Overview
Microsoft has offered legacy ERP solutions for over 15 years with Solomon now SL, Great Plains now GP, Navision now NAV and AX. Microsoft's latest within the Dynamics family of products is known as Dynamics 365 aimed at Manufacturing, Distribution, Public Sector, Retail and Service organizations between 10-250+ users. Dynamics 365 offers support for operations (Financial Management, Supply Chain Management, Warehouse Management, Project Accounting, Manufacturing, Retail Operations and Human Capital) as well as support for PSA, Field Service, Sales and Customer Service.
4. Infor vs NetSuite (Top 3 Differences)
NetSuite is a true Cloud-based business solution. Infor CloudSuite was not built for the Cloud. It is rearchitected Syteline hosted on AWS. It is not written on a unified data model with one line of code; all customers run their own version of CloudSuite Industrial making upgrading all customers at once impossible.

NetSuite has the complete module set for all types of businesses or industries. Infor is just so simple and designed only for companies in the manufacturing sector. It lacks the versatile element common in robust ERPs like NetSuite.

NetSuite delivers real-time data. Infor's architecture model for CloudSuite Industrial depends on a middleware component, called ION. It is through ION that all the disparate Infor functionality is enabled to "talk" to each other.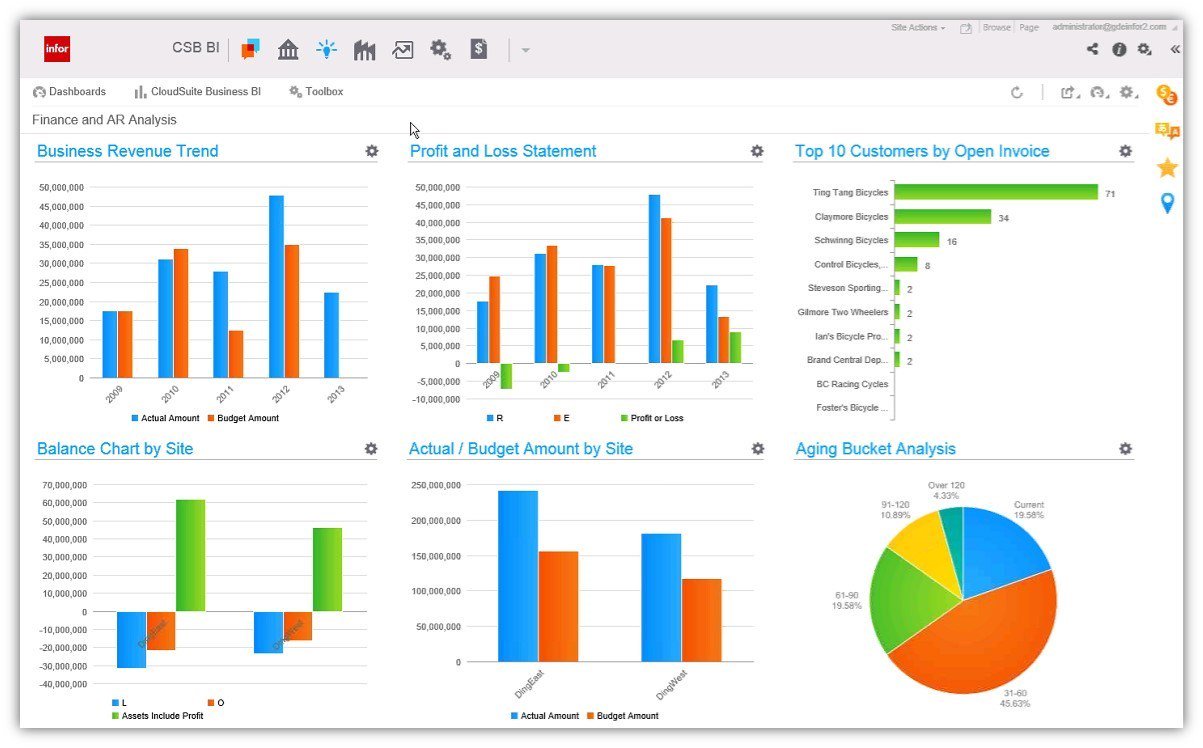 Infor CloudSuite Overview
Infor, originally founded in 2002, the company originally focused on software ranging from financial systems to ERP, and in 2010 began to focus on software for industry niches like supply chain and customer relationship management, as well as user-friendly software design. Most recently Infor has doubled down on its CloudSuite products, given this is where the market is heading, is creating some challenges for prospective customers with overlapping features and products and concerns about where future investment will be made. Infor also has historically been known to acquire legacy software solutions (Lawson, MAPICS, SalesLogix, etc.) within the manufacturing industry. 
5. NetSuite vs Intacct (Top 3 Differences)
NetSuite is a complete suite – Intacct is just financials and lacks additional solutions like Customer Relationship Management (CRM) and Human Capital Management (HCM).

Intacct relies on a dated subledger architecture – creating batch processing and hindering reporting & searching.

Customization/Flexibility – Intacct offers limited workflow, form customization, and a small marketplace. NetSuite offers an intuitive graphical workflow, easy form customizations, and a large partner ecosystem of ready-to-use solutions.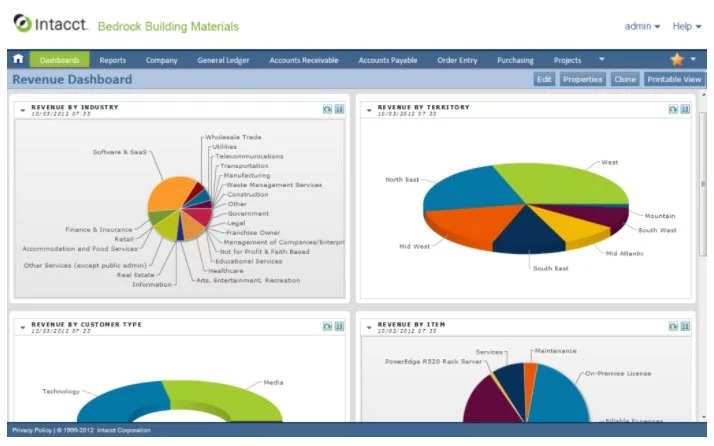 Intacct Overview
Intacct was founded in 1999 to provide customers with an online alternative to on-premise financial management software. Intacct serves small to medium companies in software, services, and nonprofit industries looking only to manage their financial functions. Intacct is an accounting solution, not a platform.
Read The Full Netsuite Vs Intacct Comparison 
Don't do it alone!
With the top 5 most popular NetSuite competitors explored, we hope you have a better idea of what to look for in an ERP software solution. We want to help you find the right fit for your needs and wants as it relates to cloud-based solutions like NetSuite. Be sure to engage a trusted NetSuite partner that has your best interest in mind that can help you navigate the pitfalls seen with ERP software purchasing. 
Eager to learn how to save money with your NetSuite purchase? Let's chat.
Editor's Note: This post was originally published on May 13, 2018, and has been completely revamped and updated for accuracy and comprehensiveness.
This blog our creative re-write of NetSuite's "ERP Modules: Types, Features & Functions" blog.
FYI: NetSuite is a Hit for Small Businesses!
Cloud-Based ERP systems like NetSuite is perfect for Small Businesses because it doesn't require a large initial investment compared to On-Premise Systems and other cloud-based ERP competitors. NetSuite implementations present an advantage for small businesses as it does not require a substantial amount of initial cost, the time needed, and there is no potential disruption to day-to-day operations of the business. Small businesses are always sensitive to their bottom lines and are greatly conservative in terms of the Return of Investment (ROI) and risk. 
Furthermore, NetSuite provides businesses with one unified business management suite together with a comprehensive and detailed real-time reporting. The ERP Dashboard is intuitive and simple to use allowing for easier data interpretation and analysis. The system is designed to support growth and its Scalability allows small and medium businesses to utilize the software in a cost-effective manner. 
Finally, businesses have a number of options to purchase NetSuite licenses in predetermined packages according to the business size and number of users. NetSuite also has role-based users designed for all levels in the business organization to improve navigation and security. Right out of the box it is built with a number of industry-specific functionalities for Retail, Manufacturing, Food and Beverage, Transportation and many more.