Last Modified: February 3rd, 2022
2 min read
Open source cloud computing is on the rise, and one vendor is hoping to take things to the next level. Odoo, formerly OpenERP, recently went through a change of name, and the company has also raised $10 million in funding to push its open source cloud marketing, but it also plans to soon release version 8 of its suite of cloud-based business services.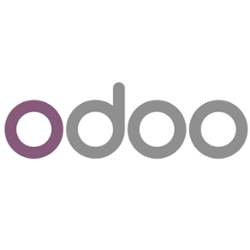 A media alert noted that the company has made "gentle waves" in the open source software world, but it is hoping to make a bigger splash this year. Odoo provides customers with a suite of open source business applications that are aimed at organizations with a lower level of technology experience and knowledge. Its goal is to help small and medium businesses (SMBs) with any of their online needs, from building their own websites to running ecommerce, accounting, customer relationship management (CRM), human resources, manufacturing and more. 
The company changed its name from OpenERP to Odoo in May after it completed a $10 million round of funding that is meant to boost its research and development. Odoo also noted it currently has 2,000 developers and more than 500 active partners marketing its services.
Prior to turning to the cloud, the company was focused on on-premise deployments, but in early 2011, the organization shifted its focus to software-as-a-service (SaaS) deployments and included the channel in its cloud-based go-to-market strategy.
At the time, OpenERP (now Odoo) had begun selling subscription-based cloud services based on its suite of business applications. The company has been relatively quiet since then, but now it has re-emerged as Odoo with the intent of helping potential customers avoid paying for software licenses and then having to pay for customization.
"We don't think customers should pay a license for software and then pay again to have it customized. Our apps are free for two users forever and because it's open source, companies can customize it however they like. We only charge if a company wants more than two users, us to customize the apps for them, help and support, maintenance and bug fixes. But the Business Packs we sell come with unlimited support, maintenance and bug fixes. If a company pays for cloud-based services, after two years they are free," the company wrote in a media release.
---
Did you find any outdated reference or broken content?
This is an older page and may contain outdated contents or references. We are currently working to update and fix these old pages but would appreciate a little help. Please let us know if you find anything that requires our immediate action.