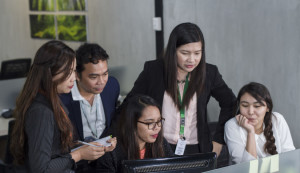 Excelym Team Scrum
Excelym Team Members
Managed Technology Services
At Excelym, we specialize in business leading Cloud technology. Our retainer services model has evolved to provide continual development, support, operational services at predictable and affordable cost structures for small to large businesses. Expect project delivery quality and  the ability to leverage a pool of experts across many fields to address unique business needs.
Planned Service Description
Excelym plans are available for 1 month trial, 3 month, 6 month, or 1 year contract durations or extensions. We do work with our customers to build blended or customized service across several disciplines (any of our technology competencies) or business needs (consultation, support or development).

* Custom plans with varied team sizes are available based on the need. Simply leave us a message via our support function to proceed further.
Pay as you go Support
The "Pay-As-You-Go" support plan is available for customers that have reached systems and process stability, that do not have a steady need for support, and who are comfortable with a slower response time and who do not need critical systems support coverage. Unlike the packaged monthly support plans, this will be priced at a slightly higher rate as there are no economies of scale achieved.
For these customer we recommend our BPO (Business Process Outsourcing) services in order to drive further cost optimization and achieve business and/or product focus.
Available Services
The following sampling of our managed technology services are available as retained services. We also offer full project delivery capabilities for one time efforts. Any or our services may be requested to be blended under a single support package. Each service listed below are services we are actively supporting across a variety of clientele.
Support, Consultation, Training, Configuration, Workflow, Operational Support, Advanced Scripting – SuiteScripts,  Suitelets, and more.
Magento & Shopify customization, Catalog management, order management, Style and Design, Support, and Consultation
Configuration, Workflow, Document Library, Page creation, Site Collection Administration, SharePoint Designer
AWS EC2 Management, Development Operations, Cloud Scale and Deployment, AWS Service Consultation, and AWS Service Implementation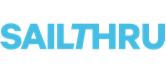 Marketing Automation
HTML Marketing Template Creation, Responsive Design, Trigger logic creation and analysis, Campaign Deployment

Service Desk
Jira Service Desk and Zendesk Service Desk implementation, Support, Consulting, and Operations

Development Team
Need a team of engineers? Php, Javascript (node, ext), AWS, Git, Code Deploy, Docker, JUnit, Robot Framework, and many more skilled team resources are available

Web Content & Design
 Designer services are available for User Experience design and development. Professional graphic artists, wireframe development, media asset development. Direct work with Digital Marketing teams.
Terms
Rollover
Up to 30% of contracted plan hours will roll over to the following month if unused. Rolled over hours will not compound. Unused hours for a given month will not roll over if the next month's service is terminated.
SLA
Support Request acknowledgement will be immediate, and email alerts can be set-up for status updates. A request can be sent at anytime using the following portal Submit a Ticket, or by simply Leaving us a Message via any one of our support forms on this site. We will be responsive and get back to you shortly.
Support Package SLA terms vary by plan. We are completely open to specifying an SLA that works for your business.
Service pricing and scope
Service pricing and scope may vary depending on the nature of the work. We are flexible and agreeable to several pricing models based on the specialty of the skill sets required, the complexity of the work environment, or dedicated hours.
One month trial
All new customer may opt for a no obligation 1 month trial of our services on any one of our three plans. At the conclusion of the 1st month, the customer may opt for any one of our plans and the appropriate duration.