NetSuite Overview
NetSuite is a cloud-based Enterprise Resource Planning (ERP) system.  The number one ERP is perfect for small and medium businesses because of its relatively low initial cost of investment compared to on-premise Enterprise Resource Planning Systems. NetSuite also operates as a Software-as-a-Service (SaaS) business model offering a business with flexible subscription options depending on the current business requirements of the business.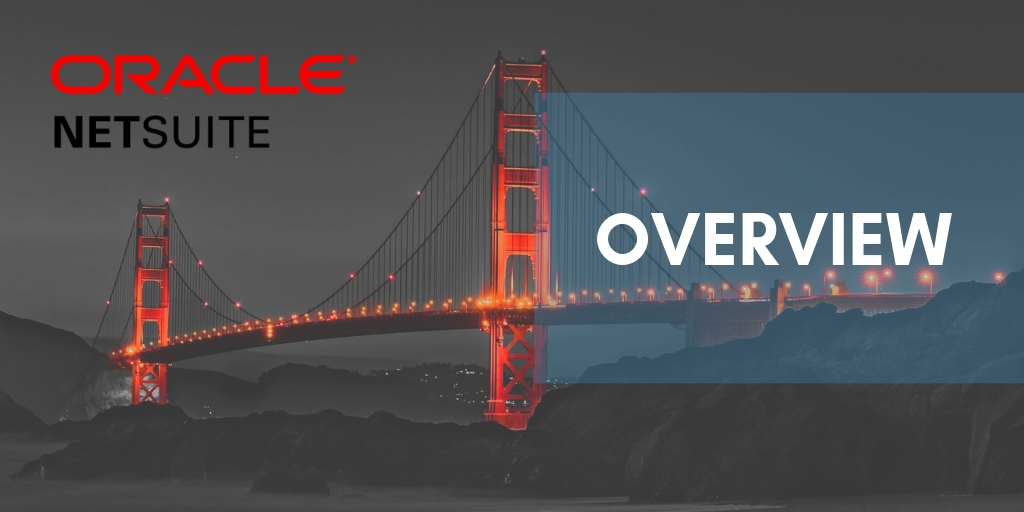 What is Enterprise Resource Planning?
Enterprise Resource Planning or ERP for short is a business software or a suite of software that helps businesses manage and monitor business processes from different departments like accounting, human resources, project management, supply chain, and etc. What is ERP and how can ERP help businesses are one of the common questions asked by small and medium-sized business owners. As Enterprise Resource Planning (ERP) software tackles multiple industry verticals it can be very difficult to determine how ERP systems can benefit small business without knowing how ERP systems work.
ERP systems in its basic description is a business process management software that keeps tracks, manages, audits, reports, and automates the company's accounting,  inventory, operations, and other important business processes.  ERP systems also help businesses integrate separate business software for each department or business units into one omnichannel software for a more accurate database and reporting. One of the key function of an ERP system is a centralized collection of data from different departments of a business and is consolidated into a single source of truth.
Through a single database of all data from each department, the workflow is streamlined and errors due to inconsistent data are avoided.
Who is Enterprise Resource Planning For?
Traditionally ERP systems were restricted to large scale business enterprises because of the huge investment needed to implement and maintain the system. The recent development of cloud-based ERP systems like NetSuite has lowered the barriers of entry for small and medium business because of the lower cost of implementation, maintenance, and the overall total cost of ownership. Cloud-based ERP systems cost lower to implement and require a smaller investment compared to the traditional on-premise ERP System.
Beyond the cost factor, Enterprise Resource Planning Systems like NetSuite is also for businesses in the following business sectors and industries;
Advertising and Digital Marketing Agencies

Apparel, Footwear, and Accessories

Campus Stores

Consulting

Education

Energy

Financial Services

Food and Beverage

Health and Beauty

Healthcare

Restaurants and Hospitality

IT Services

Manufacturing

Media and Publishing

Nonprofit

Professional Services

Retail

Software/ Internet Companies

 Transportation and Logistics

Wholesale Distribution
ERP systems like NetSuite are designed to accommodate and integrate each of the unique processes and business requirements of these business industries. ERP systems provide a number of short term and long term benefits to businesses that adopt them that far outweigh the total cost of ownership of an ERP system.
What are the Benefits of ERP?
Enterprise Resource Planning (ERP) systems represent a considerable investment in time and money for businesses regardless if it is an on-premise or cloud-based system that is why it is important to know how much value ERP adds to a business.
1. Streamlined Business Processes
A single source of truth for business data can greatly streamline business processes and reduce errors due to incompatible data or double entry data. Having a single database is important to avoid complex business processes and tedious migration of data from different business software.  Having one business software across several departments like finance, accounting, inventory, marketing, and sales allows for better accountability and data quality.
2. Accurate Business Intelligence and Reporting
One of the biggest benefits of ERP systems is greater data visibility, more especially for cloud-based ERP systems like NetSuite. Senior Management can easily access and monitor the data from every department of the business in real-time. This allows executives to gather information about the business from a single source of truth to generate accurate and precise reports that will help in forecasting and decision making.
3. Better Forecasting
Having a centralized repository allows businesses to quickly generate highly detailed reports that will help them properly forecast production versus market trends.  Better forecasting improves flexibility and allows businesses to quickly adapt to the rapidly changing digital business landscape. Forecasting allows a business to adjust their production schedule, supply chains, sales, and marketing to cope with consumer behavior and market trends.
4. Reduced IT Costs
An Enterprise Resource Planning (ERP) system consolidates all the software needed by different departments into one omnichannel.  Sales and Marketing will no longer have different Customer Resource Management (CRM) systems, Finance and Accounting will no longer have different Accounting software, and Inventory and Supply Chain will no longer have their own supply chain management software, Instead ERP system consolidates those individual systems into one single ecosystem for easier collaboration between departments. Having a single platform significantly reduces the  IT  infrastructure needed to maintain and reduces overall costs. Having a single system also reduces training costs since staffs are no longer needed to be retrained for various systems.
5. Better Business Relationships
ERP systems like NetSuite have a Customer Relationship Management (CRM) functionality that allows a business to track, monitor, and manage transactions with customers. vendors, suppliers and other third-party entities. With CRM integrated to other business processes that provide a seamless flow of information from lead,  to opportunity, sales order, fulfillment, and support.  CRM streamlines the lead-to-cash process accelerating the speed of business transactions at the same time reducing errors.
What is NetSuite?
NetSuite is the number one cloud-based Enterprise Resource Planning (ERP) that is available to small and medium business enterprises. NetSuite is trusted by over 18,000+ customers. The scalability allows businesses with limited budgets to leverage NetSuite's functionalities. NetSuite's functionalities are designed for Businesses of all sizes across different business sectors and industries.
NetSuite History and Background
NetSuite today is one of the largest companies that provide businesses with cloud-based management platforms like ERP with more than a decade of experience in the cloud-based business management platform NetSuite is is trusted by more than 16 customers and business.   It is considered as one of the first pioneer cloud computing software companies.   The origins of NetSuite can be traced to NetLedger where it was founded by Evan Goldberg in 1998. Netledger provided businesses with web-hosted accounting software. Evan Goldberg would be the chairman and chief technology officer of NetSuite until its acquisition by NetSuite.  One of the key players of NetSuite is Zach Nelson, He was appointed CEO in July of 2002 and was able to grow NetSuite from $1 million in revenue to a billion-dollar company. NetSuite was acquired by Oracle on July 28, 2016, and now operates as a subsidiary business of Oracle.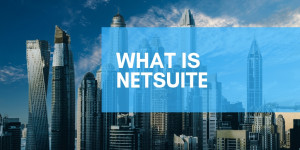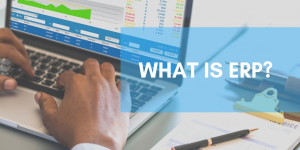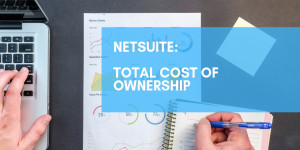 NetSuite Total Cost of Ownership