Last Modified: March 24th, 2022
5 min read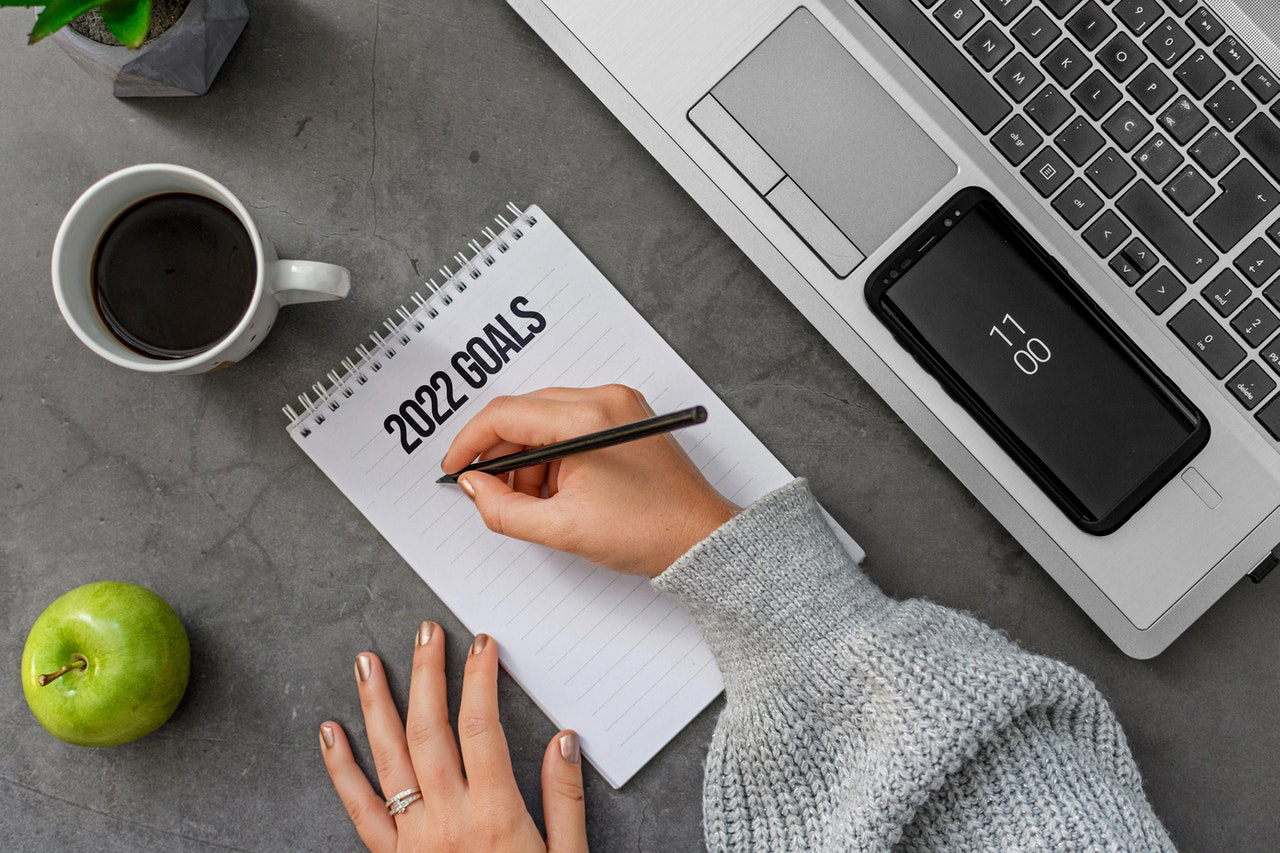 Whether you are just starting out or have been in business for a while, it is important to take some time each year to evaluate your situation. The New Year provides the perfect opportunity to take stock of where you are and determine what you need to do next. In this blog post, we will discuss 6 ways that will help get your business ready for 2022!
1. Get your taxes in order, and on time
It's generally recommended that you begin your return as soon as feasible. If you are receiving a refund, the choice of filing early may be determined by the intricacy of your return. For each month that your return is late, you will be charged a 5 percent penalty on top of any additional taxes owing. Double check everything, or you contact a tax expert to ensure that you aren't missing out on any possible deductions. Keep in mind that if you hire independent contractors, you must submit a 1099-MISC form both to the IRS and to that service provider as they also need to report the same. The IRS prescribes tax form 1099 MISC to track every miscellaneous income paid to non-employees or independent contractors.
You also have the option to use tax automation systems such as Avalara AvaTax and ExempTax. Learn more about this option.
2. Invest in new and relevant marketing strategies
Search engine optimization (SEO) isn't new and might be as old as the internet itself, but it may be something new for your business. SEO is critical to your business's success online. It is the process of gaining traffic from search engines by ensuring that content on web pages is closely aligned with keywords, so when users search for those keywords they find you in their results.
Another marketing strategy that you might want to explore is "social media marketing" which is also a must-do in order to boost brand awareness and engage potential customers directly with the business. For example, Facebook's advertising platform has improved its capabilities through dynamic product ads that let you promote multiple products at once, while simultaneously showing personalized recommendations within the ads themselves. Facebook advertising is a game-changer when it comes to local businesses who want to connect with their audience in real-time through targeted messages and engaging content that's optimized for social discovery.
Or you can also try Google Advertising or Google Ads to target customers. A Google Ads account can be set up for free and it takes less than a minute to create your first campaign.
Last but not least, you may participate in networking activities like conventions or tradeshows, or even workshops. These events enable you to get insights on current or relevant industry trends and best practices. It also allows you to meet other people who share your interests and knowledge, many of whom will have unique viewpoints and suggestions that can help you grow your business. For some, this might not be the right time to attend physical gatherings but there are certainly virtual options in attending networking events. More and more event organizers are offering online viewing channels or webinars as default means of attendance.
3. Update your content across all marketing channels
Prevent content decay, update content on your blog, website, and social media profiles. These channels essentially need freshness for 2022. Focus on accurate and high-quality content relevant to your niche. Even without advanced and expensive marketing research tools, you can try searching relevant keywords that you think your marketing is currently looking for. You can get a hint of these keywords from the news and social media or all over the internet.
4. Assess your staffing efficiency
Sit down with your team or employees to look at your day-to-day operations and evaluate how these processes can be streamlined, automated, or outsourced. Make a list of tasks that take up the most time and effort, then prioritize them based on their impact on your business. Be sure that each new member of your team knows their role within the business as well as what they should expect from their position.
Time-consuming, labor-intensive and repetitive tasks are better left to outsourced service providers. You can take advantage of the functional and technical services that professional services companies offer. They are more efficient and will cost you way less than hiring an onsite resource.
Below are some specific examples of these services:

Functional Services:
Outsourced accounting;

Billing & invoicing management;

Sales order management;

Collections management;

Payments management, and many more
Technical Services:
Business analysis;

Software development;

Quality assurance;

Project management;

UX/UI, and many more



5. Focus on established revenue streams
It's a good time to identify and prioritize the revenue-generating activities in your business. Look at current offerings, projects, or assets that you have already completed within the last two years or so, as well as those which were launched during this period but did not yet generate any revenue.
Then, list down all possible areas where you can further improve your business' revenue-generating activities. For instance, you may want to review the following:
Current performance of existing products/services;

The position and size of each product in its competitive set;

The sales cycle for each product or service offering;

Customer acquisition costs per sales channel and customer segment; and

Customer retention rates, and many more.
Once you have identified your revenue-generating activities that are currently "underperforming" or those which require additional effort for them to become productive, it's time to allocate resources accordingly. Better yet, you can also hire a professional services provider to help your business with this.
6. Invest in business systems or processes automation
It's never too late to invest in business systems or processes automation. Make sure that your company has the right processes and procedures for all of its activities. Here are all-time great business system investments (with specific examples) that companies make:
CRM (Customer Relationship Management)
This will help you streamline your business's day-to-day operations, saves you more time, reduces labor costs, improves consistency, and improves overall performance.
This is especially useful if you are constantly generating invoices, shipping orders, and processing payments for your customers.
AvidXchange

Bill.com

FloQast
This is important if you are handling all the data entry and coordination work involved in fulfilling customer orders.
If you are currently outsourcing your payment processing to a third-party provider, it may be time for you to invest in an integrated business solution that will allow you more control and visibility of all your financial transactions as well as give customers the convenience of one system.
ERP (Enterprise Resource Planning)
If you're at a level where you can already afford, get your business an ERP or "enterprise resource planning" system (like NetSuite). ERP is a platform that connects all of your company-wide activities and data, whether it be sales, marketing, finance, or human resources. It also provides a centralized view of your business and is typically used for organizing and optimizing the flow of information. 
NetSuite is the most trusted ERP solution for small and medium-sized businesses. It offers a complete business management solution that can help you run your company from end to end, overseen with the necessary updates in real time. This platform is also fully customizable so it can fit your unique industry or business needs, regardless of its size or complexity. Get a quote
Conclusion
If you are looking to take your business to the next level, it is important that you have a process in place for identifying and prioritizing revenue-generating activities. Once identified, allocate resources accordingly based on their impact on the company's performance. For instance, if an activity doesn't generate any revenue or generates little revenue but takes up a lot of time then outsourcing may be the best option for this particular task. The same goes with automating certain processes which can save both money and time while improving consistency.
If you are interested in any of the systems above, click here to learn more.