Last Modified: July 13th, 2023
4 min read
The availability of the internet is expanding year after year and more and more Americans are getting connected or have access to the internet. The internet has become more than just a channel to communicate it has now evolved into a platform where users can virtually do anything from online shopping, online financing, and even experience virtual reality.
The internet boom brought great opportunities to multiple business industries like manufacturing, automotive, medical, and retail and businesses scramble to take advantage of the new trend. New markets have emerged because of growing consumer demands like ecommerce, online retail, online banking, and more. However, with growth also come with obstacles and challenges.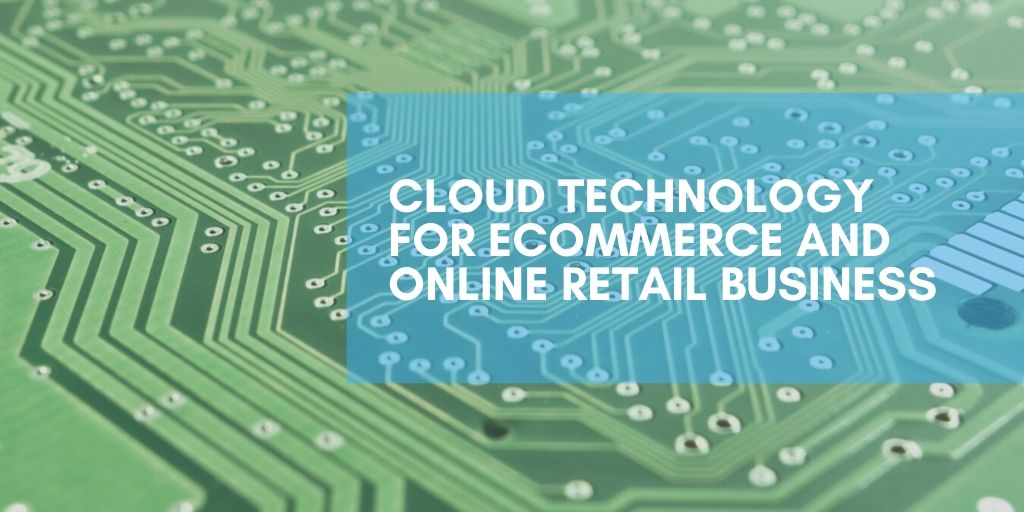 Challenges Faced by E-commerce and Online Retail
With the internet, online transactions are virtually done instantly and simultaneously and at the same time available across the globe and this provides a massive fountain of opportunities for online retail businesses because they can reach and interact with their customers even if they are not in their physical store. 
Retail and e-commerce sales have grown from $342.96 billion in 2015 to more than $600 billion in 2019. In the United States, the industry is projected to generate $100 billion in 2019. These figures highlight the fast-paced growth of the industry.
Growth comes with challenges and obstacles and the E-commerce and online retail industry is no exception.
1. Keeping with Customer Expectations
The internet has allowed small businesses to compete with industry giants in terms of direct to consumer sales and marketing. The intense competition in the online retail market place has put marketing into overdrive through innovative gimmicks and jaw-dropping price discounts which drove up customer expectations like next day delivery and in some cases free shipping.
2. Low-barriers of Entry
Low barriers of entry can be a double-edged sword for businesses in the eCommerce and online retail industry. Low barriers to entry mean that anyone can set-up an online store and start selling right away which can lead to increased competition and over saturate the market that can start pricing wars that drive profits to the ground.
3. Cutthroat Competition
The Ecommerce and online-retail industry is a very saturated industry due to low-barriers of entry and the profits it can potentially generate. These opportunities have attracted a lot of businesses across the spectrum from traditional brick and mortar stores adapting an online website to sell their products to big-box companies like Walmart and Target. 
The increased number of online retail stores selling the same products to the same target market has over-saturated the industry and businesses are finding it increasingly hard to capture the attention of their target customers or generate high-quality leads.
Getting Ahead with Cloud Solutions
Businesses big and small are adopting cloud solutions to help them keep up with rapid changes in their respective industries and these changes are more magnified in the retail industry where consumer behaviour is heavily influenced by current events.
The Amazon Effect has been attributed as one of the leading drivers on the shift of consumer behavior. Brick and mortar stores who are slow to adapt to the change have found it hard to compete with retailers who have adapted to the online craze. 
1. ERP
Cloud-based Enterprise Resource Planning (ERP) software help small and medium businesses automate crucial business processes. ERP systems help businesses manage important processes like accounting, procurement, project management, supply chain, risk management and compliance. ERP systems help unify these businesses into an omnichannel cloud-based platform that businesses can access in real-time from anywhere in the world.

Learn more about What is ERP.
2. CRM
Customer Relationship Management (CRM) systems allow businesses to quickly manage customer data across the entire buying cycle from the initial quote to order fulfilment. CRM helps Sales, Marketing, Accounting and Fulfillment connect and helps facilitate team communication. Teams can quickly access, make changes, and update the customer in real-time helping improve business relationships.
3. Ecommerce Platforms
Ecommerce platforms help businesses host and manage their online stores, websites, online marketing, sales and operations. Ecommerce platforms help business manage their online businesses in real-time like customer orders, supply-chain, and order fulfilment.
4. Business Analytics
Business intelligence software helps business collect, retrieve, analyze and transform data into useful business insights. Business intelligence tools provide data visualization, data warehousing, and reporting. Business Analytics and Intelligence software help businesses interpret large volume of quantifiable customer and business data that can be used to forecast market trends and demands. 
5. Collaboration and Project Management
Collaboration and project management software helps business with multiple teams across geographical locations communicate, share data, coordinate, and collaborate. Collaboration software allows businesses to share insights in real-time and synchronise task across multiple time zones. 
Advantages of Cloud Solutions
Cloud solutions help small and medium businesses take advantage of crucial business software without needing to invest heavily in on-premise infrastructure. Cloud-based technology solutions are scalable and flexible allowing small businesses to quickly grow without having to switch to different software to support their growing business requirements.
Fully leverage Cloud Technology with Solution Providers
Technology Solution Providers like Excelym provide businesses with cost-effective cloud-based technologies that are tailored to fit their industry to allow them to overcome unique challenges and pain points. 
Having the right technology stack can have a major positive impact both short term and long term to the growth and success of the business that is why it is critical for businesses to choose the right technology as early as possible for them to maximize the number of positive benefits that the software can bring to the table. 
Choosing the right technology can be difficult especially for new businesses because of the thousands of available software on the market.  Excelym provides advisory and consulting services to help businesses choose the right software the best fits their business requirements, needs, and most importantly their budget.