Last Modified: February 3rd, 2022
4 min read
NetSuite bets big on PH, expands operations 
By Vanessa B. Hidalgo
Philippine Daily Inquirer
May 26, 2014 at 12:11 am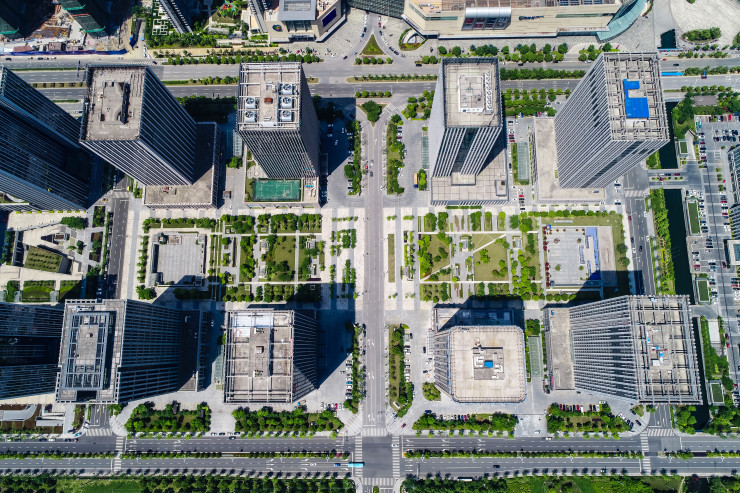 SAN JOSE, California—It is no secret that the Philippines is a home away from home for many global companies. The country is considered ideal primarily because of the communication skills and ingenuity of Filipinos.
NetSuite, one of the world's leading providers of cloud-based services, is one of a growing number of companies that consider the Philippines their "backyard."
NetSuite said during the recently concluded SuiteWorld 2014 here that it had a soft spot for the Philippines.
NetSuite Philippines general manager James Dantow recounted that there were only a handful of employees back when the company started in the Philippines in 2006. Operations were so small that he would sometimes rush to the supermarket to purchase toilet paper for the employees.
Times have changed dramatically as NetSuite Philippines today is home to 800 employees. By the end of 2014, NetSuite expects to add at least another 1,200.
"We love the Filipinos because of their commitment to the company, their loyalty and how employees look after each other. They look after us and our customers," Dantow said.
He said one of management's tasks was to create an environment that will enable employees to contribute to production and in turn, the culture in the office.
Filipinos were very receptive to management programs, he said.
"They help out with CSR (Corporate Social Responsibility) events. When someone gets in trouble, we pass the hat. They engage the management and make sure that their voices are heard for the improvement of the company," he added.
That NetSuite has good people he attributes to a rigid application process. Dantow said employees went through a battery of competency tests and even a security check. He is proud to say that most  employees got in because of referrals from other employees.
"That level of commitment we found  is very positive. That's why we keep growing back there [in Manila]," he said.
The passion that fuels NetSuite stems from the work of its top-of-the-line engineers who make applications and enhance features according to the needs and wants of discriminating NetSuite customers.
Dantow is happy to report that some features of NetSuite's app were constructed by Filipino engineers.
Dantow said he viewed the Philippine market as a "receptive market compared to other Asian markets when it comes to cloud computing." He attributes this to Filipinos' intimate knowledge of the outsourcing industry and better communication infrastructure.
"Philippine businesses tend to focus on cost efficiency. And a lot of Philippine companies have been around for a long time and they're looking for growth outside," he said.
He believes that all roads lead to a favorable market for cloud computing in the Philippines.
Cloud computing is defined as the practice of using a network of remote servers hosted on the Internet to store, manage and process data, rather than a local server or a personal computer.
Dantow said the Philippines had all the components that could make cloud computing work.
Small and medium entrepreneurs were the first to take the plunge when NetSuite floated the idea of using the cloud as their storage. Carryboy Diamond Rent-A-Car and Island Rose are old customers of NetSuite, and they are feeling the benefits of integrating cloud computing into their operations.
But there is still a long way to go before cloud computing becomes commonplace in the Philippines.
NetSuite Philippines has thus shifted its focus to educating consumers on the benefits of cloud computing. It aims to debunk myths about the accessibility and security issues that surround the cloud.
To help remove doubts in customers' minds, NetSuite shares other users' success story.
"We let our other customers speak of their own experience with the cloud, regarding ease of implementation and the vast power of running their business using a single system," Dantow said.
With the Philippine economy continuing to grow, NetSuite looks forward to working with Philippine companies who aim to diversify outside Manila. "Everybody's growing. We want to help drive their sales up by providing a business software which offers accessibility and continuity," he added.
Big companies like Mead Johnson, Ayala Foundation, American Chamber of   Commerce and University of Makati recently went to the cloud.
Evan Goldberg, founder of NetSuite, was in Manila last February, a testament to the global headquarter's support for the growing operations in the country.
"We have a great team in Philippines. I have over a hundred people there under product division. They are mostly developers and in charge of data security," Goldberg said.
Also, a big chunk of customer support is based in the Philippines.
When Goldberg came over, he was delighted to meet the people behind the voices who guide users of NetSuite around the world.
"They truly are a critical part of NetSuite operations," he added.
He was positive that the crew in Manila would keep growing as he emphasized that most employees in the Philippines were with NetSuite right from the beginning.
He said NetSuite had experienced tremendous hiring success in the Philippines.
Headquarter in RCBC Makati, employees have basically stamped their own vibrant culture on NetSuite, allowing the company to expand rapidly.
NetSuite said its mission was to eliminate or at least reduce the complexities of running a business.
"We're helping other companies help themselves. And we can only do that if we have competent people to rely on. This is why NetSuite has thrived, because of the employees," Dantow said.
Did you find any outdated reference or broken content?
This is an older page and may contain outdated contents or references. We are currently working to update and fix these old pages but would appreciate a little help. Please let us know if you find anything that requires our immediate action.