Last Modified: September 8th, 2022
3 min read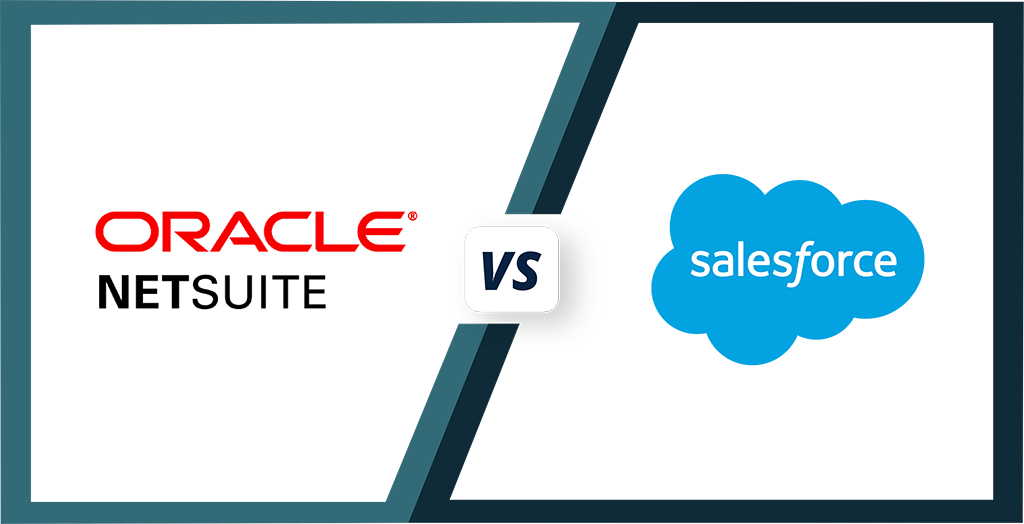 Salesforce and NetSuite are two of the most popular CRMs on the market. While they share some similarities, there are also some key differences between the two platforms. In order to decide which CRM is right for your business, it's important to understand the pros and cons of each system. In this article, we will compare NetSuite and Salesforce in terms of lead management, sales KPI management, mobile accessibility, document management, system integrations, marketing automation, analytics & visualizations, and web forms.
Lead Management
Salesforce offers a complete lead management system that allows users to track and nurture leads through the sales pipeline. The platform also provides users with valuable insights into their leads, such as lead scoring and activity tracking.
NetSuite's lead management, although less comprehensive, offers valuable features, such as the ability to track leads by source and automatically generate tasks and alerts based on lead activity.
Marketing Automation
When it comes to marketing automation, NetSuite has the edge over Salesforce. With NetSuite, users can easily create and send automated marketing emails, track email opens and clicks, and measure the performance of their marketing campaigns. In addition, NetSuite's built-in marketing automation feature allows users to create custom workflows that trigger specific actions, such as sending a follow-up email after a lead is contacted.
Team Sales KPI
Salesforce and NetSuite both offer team sales performance capabilities, which allow users to track the progress of their team's sales pipeline and measure their team's performance against specific goals. Both platforms allow users to track key sales metrics, such as win rate and average deal size.
Mobile Accessibility
While both Salesforce and NetSuite offer mobile accessibility, NetSuite has a slight edge over Salesforce due to its app customizability feature for Android and iOS. With Salesforce, users are limited to the features and functionality that are built into the app. However, with NetSuite, users can customize their app to include the specific features and functionality that they need.
Analytics and Visualization
Both Salesforce and NetSuite offer powerful analytics and report-building capabilities. However, NetSuite's reporting capability is more robust than Salesforce's, allowing users to create custom reports and dashboards. In addition, NetSuite provides users with the ability to create custom visualizations, such as charts and graphs.
Document Management
Both Salesforce and NetSuite offer document management capabilities, but NetSuite users can more easily store, share, and track documents. In addition, NetSuite offers features that allow users to version control their documents and add security permissions.
Webforms
Both Salesforce and NetSuite offer web form capabilities, but NetSuite's webform feature is more customizable. With NetSuite, users can easily create custom web forms and add them to their website or blog. In addition, NetSuite provides users with the ability to track form submissions and view detailed reports on form performance.
System Integrations
NetSuite CRM is just one of the many powerful modules within the NetSuite platform. This means that there is no need to integrate NetSuite CRM with NetSuite ERP because they are already integrated. Users can easily access customer data and information from within the NetSuite platform. But although this is not the case for Salesforce, the Salesforce AppExchange marketplace offers a wide variety of pre-built integrations that make it easy to connect Salesforce with other applications. Additionally, Salesforce connectors are widely built and are relatively easy to install and configure.
Bottom line
Salesforce and NetSuite are both popular CRM (customer relationship management) platforms. They offer a wide range of features, but they have different strengths and weaknesses. 
In general, Salesforce is more comprehensive than NetSuite, but NetSuite offers more customization options. Additionally, while both platforms offer powerful analytics and reporting capabilities, NetSuite's reporting tools are more robust. Finally, NetSuite's SuiteCloud technology gives it an edge over Salesforce when it comes to system integration.
The bottom line is that both Salesforce and NetSuite are great CRM platforms. It's important to assess your needs and choose the platform that is best suited for your business. However, NetSuite's focus is on providing an integrated business management solution, rather than just a CRM. As a result, NetSuite offers a more comprehensive set of features for accounting, inventory management, and order management.
Do you have any experience with using NetSuite or Salesforce? We'd love to hear your thoughts in the comments below!