Last Modified: February 3rd, 2022
5 min read
Did you know that over 400,000 shops and brands run on the Shopify platform? 
In 2016 alone, Shopify accounted for more than 100 million individual purchases!
Extraordinary companies and brands like Tesla Motors and Red Bull to celebrity personalities such as Kylie Jenner are all on the Shopify Plus platform.
Simply put, Shopify has become a dominant force in the ecommerce space.
When it comes to licensing Shopify, you have four options with "regular" Shopify and then you have Shopify Plus. This guide will focus squarely on the Shopify Plus offering.
For more info on the four "regular" Shopify Plans go here: "Shopify Pricing Cheat Sheet: What You need to Know Before You Buy"
Shopify Plus Background
Shopify Plus is a SaaS based, enterprise grade (99.99% uptime guarantee) ecommerce solution that scales way beyond standard Shopify features offered with the four (non Plus) Shopify plans.
Like all Software as a Service (SaaS) based ecommerce platforms Shopify Plus is licensed via a subscription model and is hosted and supported by Shopify. No additional hosting expenses to consider.
The Shopify Plus platform is geared towards high volume, large organizations and aims to compete against ecommerce vendors like Magento Commerce (formerly known as Enterprise Edition), DemandWare (Now Salesforce through acquisition), Hybris, Prestashop and BigCommerce Enterprise. While not as broadly deployed as "regular" Shopify, Shopify Plus currently has over 1000 live sites to date.
Shopify Plus can support both B2B and B2C business models and is an ideal fit for companies with leaner ecommerce teams that desire to focus their attention on sales and marketing vs time and money spent on IT infrastructure maintenance and administration.
Additional Features That Come With Shopify Plus
Customized Check Out Process: With Shopify Plus sellers can customize the entire look and feel of your checkout process on your domain
Native Avalara Tax Integration: Avalara simplifies the administration of complex sales tax management within the United States.
Shopping Cart Customization: Unlimited flexibility with cart scripting logic. Apply complex rules to the checkout process to personalize the shopping experience for customers.
Support for additional APIs: With the standard Shopify plans you do not get access to the Multipass or Gift Cards API. With Shopify Plus these are enabled. Multipass can be useful for business that sell product through a website forum that requires users to login
Interruption less Upgrades: As a SaaS offering Shopify will continue to invest in the Shopify Plus platform which customers get to take advantage of seamlessly.
Shopify Flow: Shopify Flow is a workflow automation tool designed to streamline repetitive task and processes to save you time without having to write a single line of code. Examples include, automatic inventory reorder points, tag high risk orders, remove product from store based upon inventory levels, etc.
Launchpad: Launchpad allows brands to switch between themes for a period of time. This is a great feature for companies that want to automate a promotion (e.g. Black Friday) or for companies with multiple brands and want to host a brand takeover with brand new new product menus, banners etc.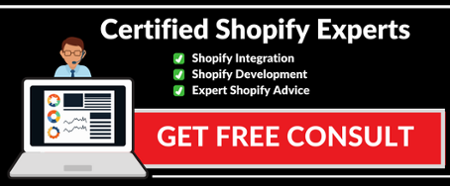 Shopify Plus Pricing Structure
In 2017 Shopify announced they would be updating how Shopify Plus is licensed. To determine the cost of a Shopify Plus site it really boils down to four main areas: Platform Fees, App Fees, Payment Gateway Fees and Maintenance Fees.
Shopify Plus Platform Fees
The Shopify Plus platform fee is based upon store usage (sales). The platform fee provides access to the application, site hosting, and site support.
Shopify Plus has a minimum fee of $2,000 per month and a maximum of $40,000 per month. If you are using Shopify Payments the fee is assessed at .15% of monthly sales. If you decide not to use Shopify Payments than the fee is assessed at .25% of sales.
Shopify Plus Pricing Examples
Acme Shoes

Acme Shoes runs a Shopify Plus store and sells $20,000 worth of shoes and accessories each month.
Acme's usage calculation would be $50 per month (0.25% of $20,000) assuming they decided to use a gateway other than Shopify Payments.
Since Shopify Plus carries a minimum fee of $2,000 per month Acme would be better served using a different platform or Shopify "regular" plan unless they anticipated a large and sustained spike in sales.
ABC Beverage Co

ABC Beverage sells $2,000,000 worth of beverages each month through their Shopify Plus ecommerce site and use Shopify Payments as their gateway.
In this scenario their usage calculation would be $3,000 per month (0.15% of $2,000,000).
To summarize Shopify Plus is not designed and packaged to support small businesses. At a minimum you'd need to sell $800,000 per month just to be at the Shopify Plus subscription minimum of $2,000 per month and for companies that sell over $16,000,000 per month would never pay more than $40,000 per month regardless of the usage fee.
App Fees
Shopify may provide sufficient capabilities out of the box for some businesses but it's not uncommon for Shopify users take advantage of the hundreds of apps available on the Shopify App Store available to customers.
Some Shopify apps are developed by Shopify and many are developed by 3rd party software companies. Some apps are free while others may be a few hundreds dollars per month or more.
Shopify apps support a variety use cases and departments but generally revolve around providing additional capabilities within the marketing, supply chain, accounting arenas. Common apps include Shopify – ERP integration (e.g. NetSuite Shopify Connector), Mailchimp integration and Wholesale Pricing to support B2B business models.
Payment Gateway Fees
Another fee to keep in mind has to do with the payment gateway fees. These are separate from the usage based fees outlined above. Fees vary by country and sales volume but you can anticipate to spend in the neighborhood of 1.5% to 3% per transaction. For example, a US based company selling to US based customers using Paypal can expect a 2.9% + $0.30 USD fee per transaction.
Top 3 Shopify Plus Pricing Advantages
Provides Fixed & Predictable Expenses: Being a SaaS based ecommerce platform eliminates the additional cost associated with a traditional (e.g. Magento) ecommerce approach; hosting fees, developer expenses, bug fixes, updates/upgrades and associated downstream cost.
24×7 Dedicated Account Management & Support: When you subscribe to Shopify Plus your dedicated account management team provides you with 24×7 support to help you every step of the way. Whether you need a bug fixed, strategic coaching or guidance on the platform the Shopify Plus team is staffed with Solution Engineers and front-end developers ready to support you around the clock.
Unlimited scale minus the additional hardware and head count: With Shopify Plus you don't need to hire a team of experts who's core competency is around server architecture or cloud hosting. Instead you can align your limited resources into marketing and inventory optimization not whether or not your website keeps crashing due to demands on your web servers.
Next Steps
Thinking Shopify Plus might be a good fit for your ecommerce needs but not entirely convinced? Initiate your free consult with the ecommerce pros at Excelym! Our team of experts can help you evaluate Shopify Plus, SuiteCommerce, Magento and more!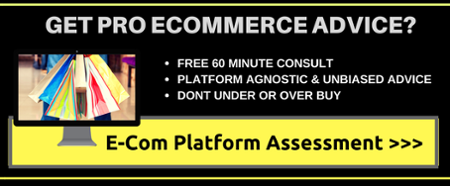 Did you find any outdated reference or broken content?
This is an older page and may contain outdated contents or references. We are currently working to update and fix these old pages but would appreciate a little help. Please let us know if you find anything that requires our immediate action.