Last Modified: September 8th, 2022
4 min read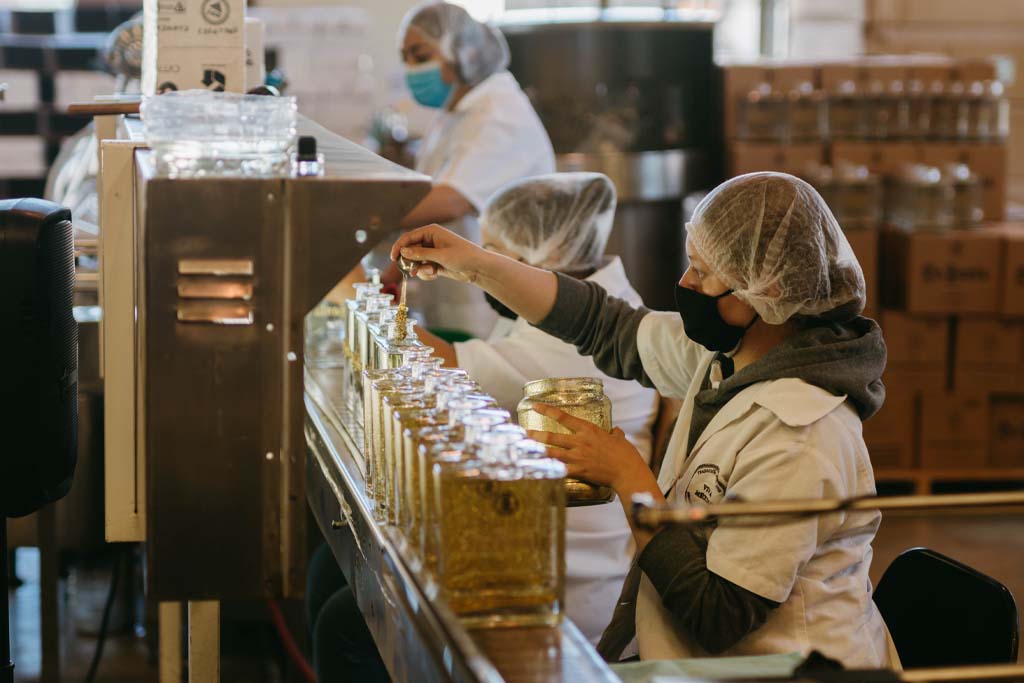 If you're in the manufacturing business, it's important to have the right tools and systems in place to help you operate efficiently. A NetSuite ERP system can be a great investment for your company as it increases efficiency, streamlines processes, and improves communication across departments so you'll have more informed decisions. But there are some things you should know before making the switch.
Here are things to keep in mind when considering a NetSuite ERP system for your manufacturing business.
Size and business process
NetSuite is a comprehensive system that can be scaled to fit businesses of all sizes, but it's important to make sure it will be a good fit for your specific needs.
If you have a small manufacturing business, you'll want to make sure that the system you choose is easy to use and implement. NetSuite offers a wide range of features and functionality, so it's important to take the time to understand what each feature does and how it can benefit your company. You'll also want to consider how much training will be required to get your team up to speed on the new system.
If you have a larger manufacturing business, there may be more complex needs and requirements. In this case, it's important to find a solution that can grow with your business and that has the flexibility to adapt as you expand. Some NetSuite features, like inventory management, are particularly well-suited for larger businesses.
Type of manufacturer
This will determine which specific features and functionalities you need, such as tools to optimize inventory levels, streamline order fulfillment processes, or improve communication between different departments. For example, a make-to-order manufacturer will have different needs than a repetitive or mass production manufacturer.  Or if you're a job shop manufacturer who produces custom products, you'll need a solution that can manage complex orders and multiple versions of products.
The good news is that NetSuite is highly customizable, so you can configure it to fit the specific needs of your manufacturing business.
Business processes
It's also important to take into account your current business processes and how a NetSuite ERP system can help streamline them. Do you have a complex manufacturing process with multiple steps? Are there areas where you're experiencing bottlenecks or inefficiencies? A NetSuite ERP system can help optimize your processes so you can run your business more efficiently.
Implementation and support
It's important to consider how easy it will be to implement and how accessible the support team is. Your business will benefit from working with an implementation partner that has experience in the manufacturing industry. This can help them better understand your needs and give you the support you need to get up and running quickly.
It's better to partner with NetSuite solutions providers as they are better suited than the NetSuite Professional Services. This is because they are more focused on the delivery of NetSuite Services than on license sales. 
Regulatory compliance
NetSuite is built to be audit-ready and friendly to all business processes. It offers a wide range of reporting tools, so you can pull the right data at any time and stay in compliance with local laws and standards. Compliance is a key factor, particularly in data migration, access, monitoring, and engagements with third-party service providers.
NetSuite is built to be SOX and ACS 606-compliant. If you are a publicly-traded company, this will be highly important for you.
The data involved
Manufacturing is often sensitive, so you'll want to make sure that your data remains secure when it's stored and transferred. NetSuite offers a highly-secure platform with strict security standards, risk management procedures, and a reliable compliance program.
Make sure that your NetSuite partner is capable of accurately importing your company's past/historical data accurately in NetSuite. This is a crucial step in order to avoid any business disruptions and to maintain high data quality in NetSuite.
Workflow and approvals
In manufacturing, there are often many moving parts and different teams involved in getting products out the door. A good ERP system will help you streamline your workflow and keep everyone on the same page.
NetSuite offers a feature called Advanced Workflow that can automate many of the manual tasks associated with approvals and manufacturing processes. This can free up time for your team so they can focus on more important tasks. Advanced Workflow can also help you create custom approval processes that fit your specific needs, and it integrates seamlessly with other NetSuite features like inventory management.
For anything else that NetSuite can't accomplish out of the box, getting an experienced NetSuite solutions provider is an advantage. For they can further extend NetSuite's capability via scripting and programming cost-effectively.
Dedicated resources
Most importantly, you'll need to make sure you have the dedicated resources in place to manage your NetSuite ERP system. This includes someone responsible for data entry, someone who can run reports and generate analytics, and someone who can provide support to users.
It's also important to have a team in place that understands the manufacturing process and can configure NetSuite to fit your needs. This team will be responsible for ensuring that the system meets your specific requirements and that it integrates seamlessly with your other systems.
Resource training
Manufacturing companies often have a lot of complex processes, so it's important to invest in training for the people who will be using the system. Choose a NetSuite partner that can provide comprehensive training resources, so you can be sure that your team is getting the most out of your new ERP system.
Quality assurance
In manufacturing, quality control is a critical part of the process. NetSuite offers a quality management module that can help you track and manage your quality assurance process. This module includes features like customer returns management, inspection qualifications and product recalls.
Make the move today!
Overall, NetSuite is a powerful ERP system that can help manufacturers streamline their workflows, improve compliance, and stay on top of all the moving parts involved with getting products out the door. Whether you're looking to migrate your data or upgrade your existing systems, NetSuite offers a reliable and customizable solution that can help you achieve your business goals.
If you're considering NetSuite for your manufacturing business, be sure to keep these things in mind so you can make the most of the system. With the right planning and preparation, NetSuite can help you take your business to the next level.