Last Modified: February 2nd, 2022
4 min read
How NetSuite Helps Transportation And Logistics Overcome The Impact Of Covid-19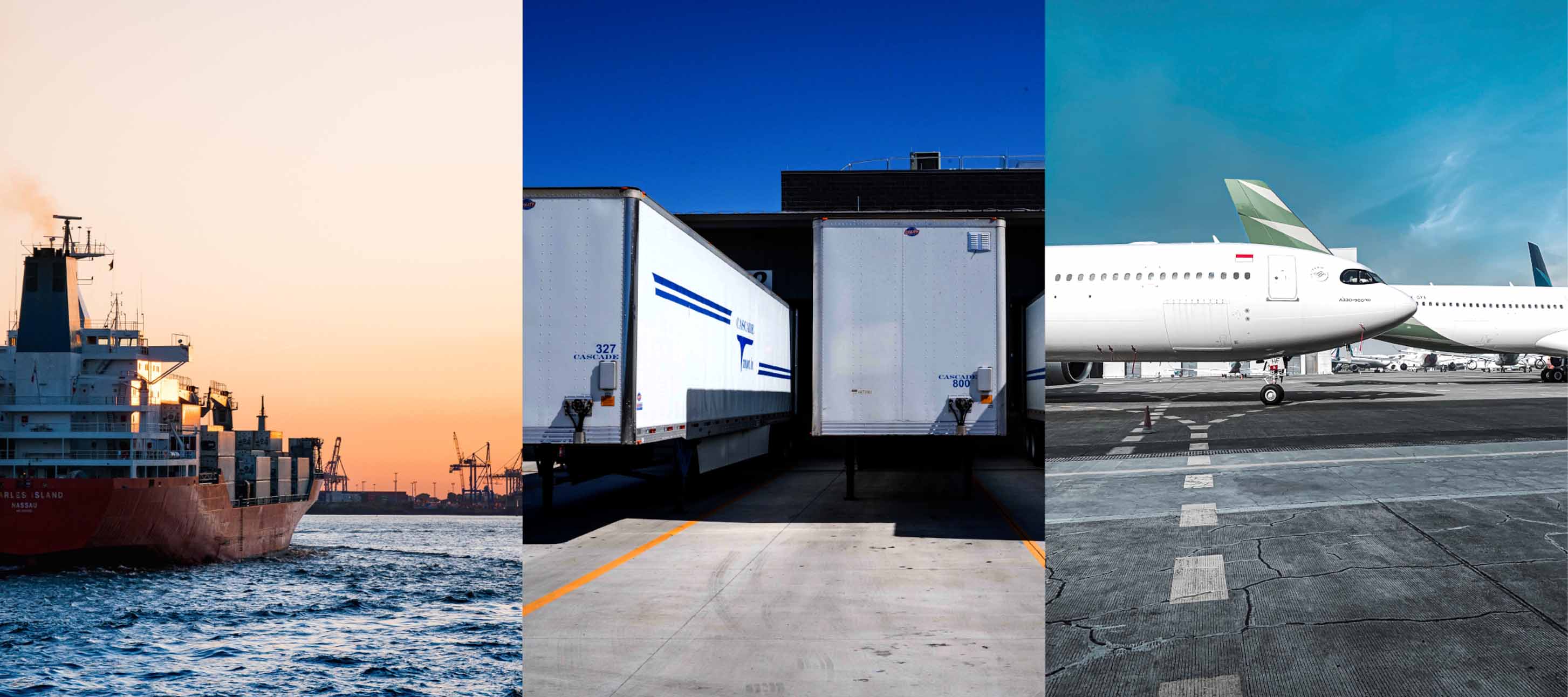 The challenges of transportation and logistics under the pandemic-driven market crisis
Logistics is considerably the backbone of any economy and is the one taking a great toll amid the current global crisis. Global manufacturing relies on the logistics and transportation sector to connect its plants to markets for raw materials supply and finished goods' distribution. But with the current infection numbers showing just a little light at the end of the tunnel, restrictions and other pandemic-driven risk factors will continue to affect and disrupt the global supply chain. 
Below we discuss a number of factors that are currently plaguing the logistics industry affecting the global supply chain and creating a ripple effect to the entire global economy. These factors vary from demand fluctuations, inventory management problems to operational constraints.
• Demand fluctuations
Having shifted the buy and sell setup from in-store to online, logistics face rapid demand for fulfillment and delivery. This is especially the case when a product suddenly pops-up in the market through digital media ads or social influencer endorsements then later also suddenly fades with the coming of another product substitute. This sudden rise and fall in consumer demand forces unplanned critical adjustments thereby disrupting the whole logistics operation.
• Inventory chaos
During the early months of the pandemic, supermarkets have seen empty shelves for toiletries in just days of time then an excessive stack the following week. Fluctuating consumer demand turns delayed goods into unwanted goods causing serious problems in supply chain inventories. 
• Operational constraints brought by lockdowns and travel protocols
Although certain industries like manufacturing, e-commerce, and pharmaceutical companies are seeing benefit from the spike of demand, the load of burden is left on to the transportation and logistics sector —  ow to move the massive volume of goods despite cross-border restrictions. Crisis response/mitigation efforts affecting intra and inter country goods transport such as stricter logistics requirements (e.g. the need to observe additional health guidelines and higher freight rates) are what causes congestion and delay in the delivery of goods. 
Unfortunately, the hardest hit is taken by the small players. Since these small trucking businesses do not have any recovery or backup plan such as concretely laid out intermittent operation plans, value-adding partnerships, and advanced management tools unlike established trucking companies. On the other hand, top players are also taking a severe hit. In mid-2020, companies like DHL and CEVA Logistics started to apply Force Majeure clauses on all their contracts which allows them to declare contracts null and void due to acts of God or other unforeseeable circumstances.
Crisis Adaptation And Resilience With NetSuite
The above are the current pressing challenges of the transportation and logistics industry. Below we discuss NetSuite's full range of features that helps companies quickly adapt to the operational changes brought by the current crisis and to remain resilient throughout its long-term impact. 
1. Financials – Real-time financial management in the Cloud 
Receive timely business performance information and insight and accelerate the financial close while maintaining compliance with applicable accounting standards.
2. Budgeting – Budget, Forecast, and Manage
Model and evaluate unlimited "what if" scenarios between actuals and projections and update forecasts as needed. Centralize your budget with forecast and actual information in one place, providing a single version of the truth.
3. CRM – Gain a 360-degree View of Customers
Generate a single view of a customer across all channels for complete visibility into all online, and call-center transactions and interactions. Build rich customer profiles based on behaviors and interactions that can be made available to sales, marketing and support personnel.
4. Revenue Management – Report Revenue with Confidence and Accuracy
Automate revenue recognition with financially intelligent capabilities to report results in accordance with accounting standards.
5. Supply Chain Management – Global, real-time view of inventory status
Control and monitor your outsourced manufacturing processes as easily as if they were your own. NetSuite gives you a global view of all of your inventory, regardless of where it is and who it's being consumed by.
6. Procurement – Optimize Company Savings With Better Spend Management
Optimize procurement for recurring needs with negotiated terms, tiered pricing, and pre-specified delivery schedules. Automate the procure-to-pay process and drive greater visibility into spend.
7. Reporting – Real-time Business Intelligence
Real-time transparency into company performance across all business functions—from summary level to transaction level. A single version of the truth with all of your data residing in a single source.
8. Global – Global Business Management
Manage your entire global operations on a single unified platform. Real-time management and financial automation capabilities can significantly reduce time to close. Role-based dashboards provide instant insight across the hierarchy of subsidiaries.
9. Other essential features/functions:
*In its deep commitment to helping its customers during the COVID-19 crisis, NetSuite is offering no additional costs access to essential business operation features through the SuiteApp Marketplace or suiteapp.com.
a. NetSuite Workforce Case Interaction
A new SuiteApp that helps you create, track and record in-person interactions with reported COVID-19 cases all in a centralized place.
b. NetSuite Community Exchange
The NetSuite Community Exchange provides a forum to help customers and partners find and share essential products and services. You can use this site to help locate and list needed products, as well any other supplies and services that are critical to help businesses reopen safely.
c. BusinessNow
A website providing tips, insights, and inspirational stories to help businesses build resilience and manage the uncertainty. It gives NetSuite customers access to helpful leadership guidance resources by industry, inspirational stories from business adapting to change, and industry training-relevant virtual events calendar.
Conclusion
The pandemic has exposed the vital importance of having a resilient supply chain and the role logistics strategy plays in shaping economic outcomes. As uncertainty still clouds the effectiveness of vaccine rollout in bringing things back to the old normal, companies will still have to hurdle and adapt disruptions of the present times. Moreover, as countries and regions take different approaches in easing and/or eliminating logistics disruptions brought by the pandemic, the prospects of industry recovery will also vary mainly based on the length of lockdowns and overall territorial health state. 
Finally, to be able to survive the onslaught of supply chain disruptions caused by global crises like the pandemic, transportation and logistics companies need core business systems (ERP) like NetSuite. One that gives them the ability to be agile and forward thinking as they deal with the modern challenges of the industry.