Last Modified: June 17th, 2021
About a year ago, Gartner, the leading research and advisory organization for IT professionals, suggested that ERP and Financial Management Software (FMS) is expected to grow around ~7% per year through 2021, which combined already represent a staggering $43 billion in annual spend.
The majority of this growth happens to fall right within the SMB space, which if you've followed the ERP space over the past few years you probably recall two major acquisitions. The first one, Oracle acquiring NetSuite for ~$9.3 billion and Sage acquiring Intacct for $850 million, both within the last 24 months.
You may be wondering what's driving all this growth and acquisition. One big driver happens to be the way we consume software today. Just a decade ago most software publishers were plugging away developing software to be installed locally or referred to as on-premise software.
On-premise ERP software is generally sold as a one time upfront license expense plus an on-going recurring maintenance agreement in return for support and access to future updates.
Assuming you paid your maintenance fees, you're eligible for access to an updated version of the application at some future date. One of the big challenges with model is that the upgrade really means get ready for an extensive services engagement and expensive hardware refresh. And just think you get to do this every 3 to 5 years, which is why most companies delay upgrades for much longer!
This legacy software consumption model proved too costly for many bootstrapped startups and even well funded emerging companies.
With the emergence of Software as a Service (SaaS) aka "the cloud" software model changed the dynamics for everyone involved, both the software publisher and the customer.
No longer were business required to buy all the hardware and IT infrastructure related to host their application and no longer did businesses have to spend insane fortunes on perpetual license agreements.
Instead this concept of subscribing to a particular application when you needed it and how much you need, on demand, became the impetus for smaller companies being able to leverage the tools once held reserved for large enterprises.
NetSuite's founders along with Larry Ellison's financial backing, saw the vision of how software would be consumed in the future and created NetSuite in 1998, now the leader in cloud-based ERP with over 40,000 customers to date. Side note, Ellison also invested in Salesforce right around the same time to help propel Marc Benioff"s Salesforce.com to become the leader in cloud-based CRM.
Given you are reading this blog, I suspect you may find yourself in the market for new ERP software, considering NetSuite alternatives and curious what other options may be available for your fast growth business.
Depending on your particular industry, there are a handful of high quality ERP/financial management applications available to choose from. Selecting the best one for your business should be based upon the following criteria:
ERP features & benefits for your particular industry. Can the application perform the way your business requires it, ideally with as little customization as possible? Does its deployment options align with your needs? Does the platform (or lack of) limit the future value you may receive? How many 3rd party solutions will be required if you pick "x" vendor.

The ERP partner ecosystem supporting the platform/application. Does the partner network have the maturity and depth available to deliver on your specific needs? Does the software vendor have its own professional services team or do they rely upon its partners for services and support? Are partners well equipped and supported by the software vendor?

And perhaps surprisingly, your internal team. Do you have the right team in place to successfully absorb a new ERP solution while simultaneously running the business? You may have picked the right software and have a great consulting firm onboard to implement the software however if you don't have the right internal team in place (weak management with little buy in, high turnover, change adverse) you may be setting yourself up for failure.
This particular blog post will focus squarely on the features & benefits of NetSuite competitors in the marketplace to help you better determine the differences between the NetSuite alternatives.
TABLE OF CONTENTS
Quickbooks Online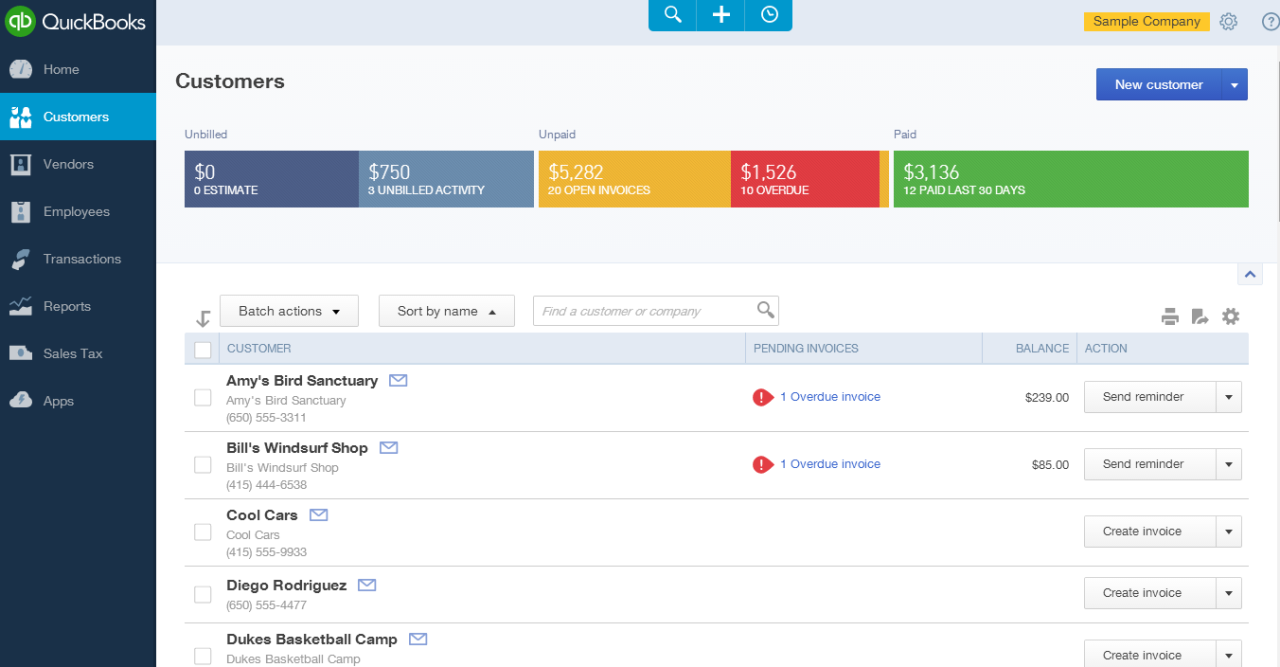 If you are looking for a financial management system that contains basic accounting features and best suited to manage the needs of a small business such as payroll, sales and basic inventory management, then Quickbooks could be the platform for you.
Where it does fall short is the inability to create rollups and financial consolidations and address the needs for businesses with subsidiaries, multiple currencies, and complex accounting functions. QuickBooks leaves little room for customization, either.
NetSuite vs QuickBooks Online (TOP 3 Differences)
NetSuite supports multi-language, multi-currency & tax, multi-subsidiary consolidation and other complex accounting functions, such as fixed assets, multi-book accounting, recurring billing, revenue recognition, and more.

While QuickBooks focuses exclusively on accounting, NetSuite is a complete CRM, ERP, Ecommerce, PSA, POS and HCM business suite.

NetSuite is a cloud-based ERP assessable by a internet connection and web browser or NetSuite mobile app. Many versions of QuickBooks are still deployed locally on a server or computer.
For more info about NetSuite and Quickbook:  NetSuite and Quickbooks Comparison
SAP Business ByDesign (ByD)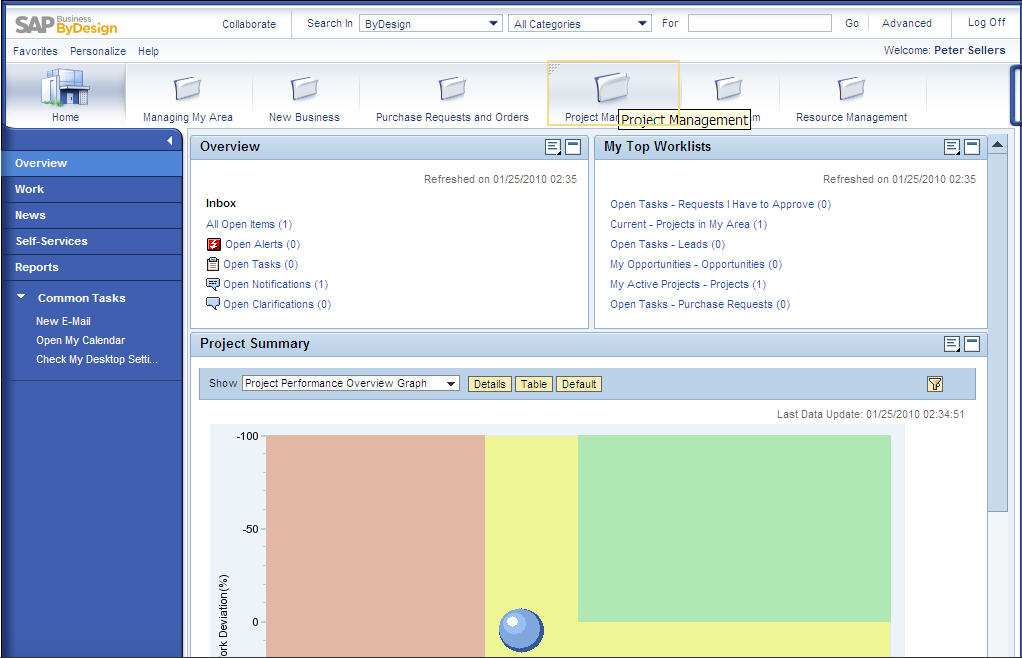 SAP ByD has seen limited adoption in the marketplace over the years and is largely sold through a dozen partners globally. Its targeted to subsidiaries of larger global companies that are also on SAP S4/HANA but desire a more economical solution that is also HANA based.
SAP ByD Application Weakness vs NetSuite (Top 3 Differences)
No Financial consolidation, serial numbers, landed costs, budgeting and planning, sub-contracting, revenue recognition and CRM.

No IRFS15 or ASC606 capabilities

No RF capabilities in manufacturing
Microsoft Dynamics 365 Overview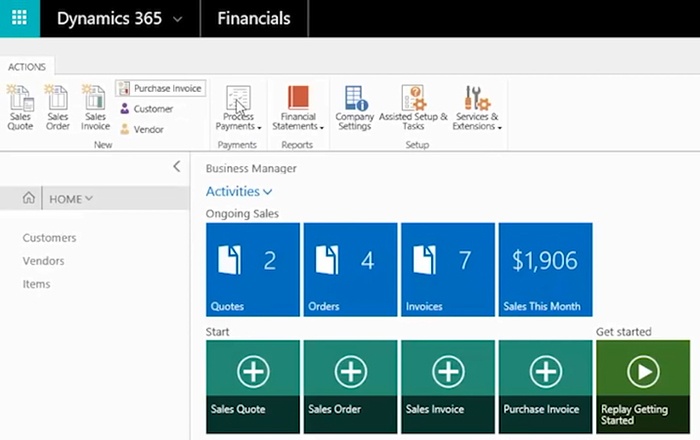 Microsoft has offered legacy ERP solutions for over 15 years with Solomon now SL, Great Plains now GP, Navision now NAV and AX. Microsoft's latest within the Dynamics family of products is known as Dynamics 365 aimed at Manufacturing, Distribution, Public Sector, Retail and Service organizations between 10-250+ users.
Dynamics 365 offers support for operations (Financial Management, Supply Chain Management, Warehouse Management, Project Accounting, Manufacturing, Retail Operations and Human Capital) as well as support for PSA, Field Service, Sales and Customer Service.
Microsoft Dynamics vs NetSuite (Top 3 Differences)
The Dynamics 365 (broader) applications suite (Financials, HR, Sales, Supply Chain, eCommerce) requires a mix of cloud, hosted and on premise solution that mostly have been acquired or re-platformed legacy, which can make upgrades extremely challenging. NetSuite upgrades occur quickly, and never at the end of a month or quarter. All customers get advanced notifications regarding upgrades.

NetSuite has superior project accounting over D365; the D365 project accounting solutions requires 3rd party partner solutions.

NetSuite dominates D365 when it comes to billing: NetSuite automates complicated billing schedules across a variety of industry use cases that flow through to customer ready invoices.
Infor CloudSuite Overview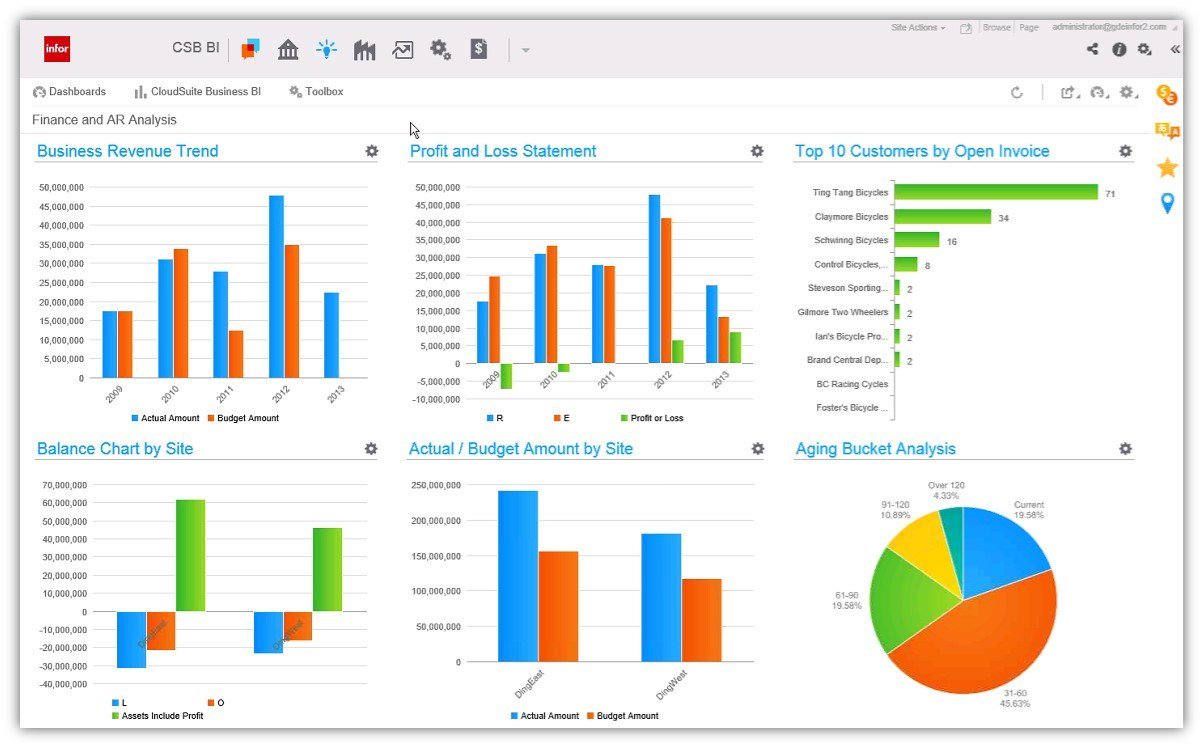 Infor, originally founded in 2002, is a 2.7 billion software company based in New York. Infor historically been known to acquire legacy software solutions (Lawson, MAPICS, SalesLogix, etc.) within the manufacturing industry over the last 14 years, 22 in total.
Most recently Infor has doubled down on its CloudSuite products, given this is where the market is heading, is creating some challenges for prospective customers with overlapping features and products and concerns about where future investment will be made.
NetSuite vs Infor CloudSuite (Top 3 Differences)
NetSuite is a true Cloud-based business solution. Infor CloudSuite was not built for the Cloud. It is rearchitected Syteline hosted on AWS. It is not written on a unified data model with one line of code; all customers run their own version of CloudSuite Industrial making upgrading all customers at once impossible.

NetSuite provides a secure Cloud environment, with only ERP customers. Infor leverages AWS public for hosting. AWS public cloud rents spaced to many customers, all running different business models with different levels of security. Customer data can be potentially exposed through a cyber attack on another customers section of the AWS data center. Infor customers must pay a premium for private cloud version of AWS to approach NetSuite's level of security.

NetSuite delivers real time data. Infor's architecture model for CloudSuite Industrial depends on a middleware component, called ION. It is through ION that all the disparate Infor functionality is enabled to "talk" to each other.
Intacct Overview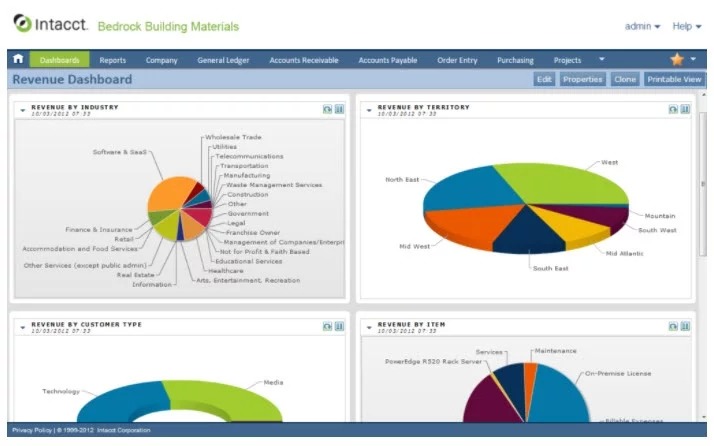 Intacct was founded in 1999 to provide customers with an online alternative to on-premise financial management software. Intacct serves small to medium companies in software, services, and nonprofit industries looking only to manage their financial functions. Intacct is an accounting solution not a platform.
Intacct vs NetSuite (Top 3 Differences)
Intacct relies on a dated subledger architecture – creating batch processing and hindering reporting & searching.

Complete Suite – Intacct is just financials and lacks additional solutions like CRM and HCM.

Customization/Flexibility – Intacct offers limited workflow, form customization, and a small marketplace. NetSuite offers an intuitive graphical workflow, easy form customizations, and a large partner ecosystem of ready to use solutions.
READ THE FULL NETSUITE VS INTACCT COMPARISON 
Don't go it alone!
As you evaluate NetSuite competitors and alternatives in the SMB space be sure to engage a trusted NetSuite partner that has your best interest in mind that can help you navigate the pitfalls seen with ERP software purchasing. Eager to learn how to save money with your NetSuite purchase, let's chat.
---
Further Reading:
NetSuite Competitor Analysis for Small Business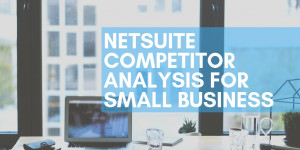 Did you find any outdated reference or broken content?
This is an older page and may contain outdated contents or references. We are currently working to update and fix these old pages but would appreciate a little help. Please let us know if you find anything that requires our immediate action.