Last Modified: February 2nd, 2022
3 min read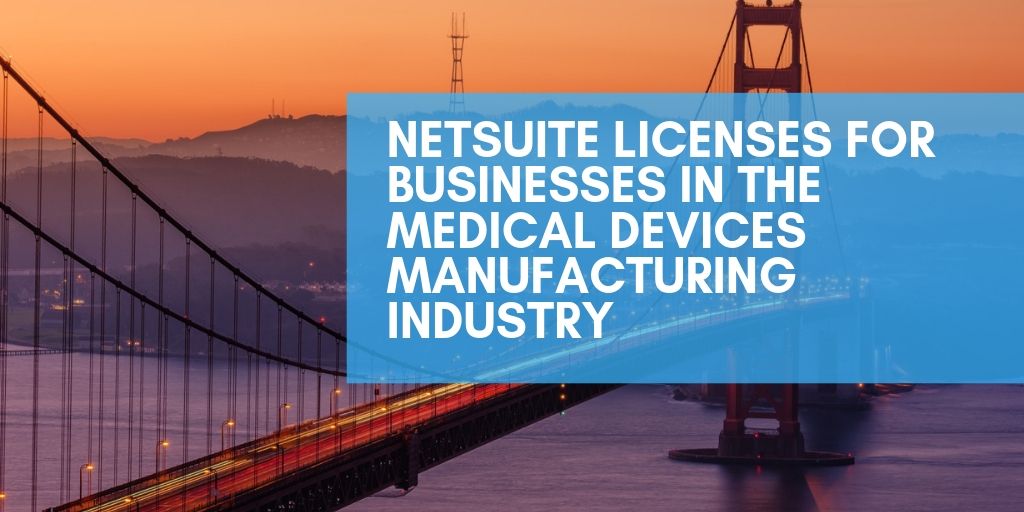 NetSuite Solution Providers: What are they? NetSuite licenses, specific to medical devices manufacturing companies, really focus on these modules: 
Advanced Inventory

Advanced Order management

Fixed Asset Management

Manufacturing WIP and Routings

Work Orders and Assembles
A lot of the configuration, customization and workflows creation really center around these five essential modules for medical devices manufacturing companies as we have learned through experience.
Businesses like yours, often find it hard to decide what NetSuite Licenses to buy, how many, or what kind of modules to add with NetSuite that is why consulting with NetSuite Solution Provider like Excelym provides the best value for your investment in implementing an Enterprise Resource Planning (ERP) software like NetSuite to your business.
There are many factors to consider when choosing a NetSuite License like what features do you need from NetSuite or the type of implementation that best fits your business and the type of NetSuite licenses that provides the best value for your business with respect to your needs and budgets. This is where Solutions Provider Partner like Excelym brings value to your business by providing you with solutions to address your needs and concerns.
The Three Best Practices When Buying a NetSuite  License
Our experience in providing advisory services to clients from different business industries has allowed us to gain insights into the best practices for businesses when buying a NetSuite License.
1. Determine Your Business Requirements
Before deciding on buying a NetSuite License, businesses must go through a planning and discovery process in order to determine the needs, business requirements, and specifications that the business might need from NetSuite. This is important because, your business needs, will determine what type of NetSuite License, Modules and Implementation will best fit your business.
Solutions provider partners like Excelym provides Advisory and Consultation services to help businesses discover opportunities that will help businesses full take advantage of NetSuite.
2. Live Demo
Solutions provider partner like Excelym allows businesses to experience the real deal without having to fully commit investing in NetSuite through live demos. A live demo helps businesses asses the capability of NetSuite and allows them to determine the features and specifications that will best fit their business model.
3. Choosing the License
This is where the value of Solutions Provider Partners like Excelym comes in. Excelym's Advisory and Consultation services help businesses determine the best type of licenses that best fits your business's needs and budget.  NetSuite is a Software as a Service (SaaS) and it can be tricky for businesses, especially for those in the medical devices and manufacturing industry. Excelym can provide businesses with recommendations on the type of License, the best modules to include and the optimal number of users that will best fit your business requirements and budget.
Types of NetSuite License
There are a number of Licenses available to businesses which they can use depending on the size of the business, the number of users needed, and the number of modules bolted on to NetSuite. The license packages or license tiers allows businesses to choose packages that best their needs and budgets.
1. Small Business Edition
This NetSuite package is popular with small businesses who are scaling up and have a limited budget. The Small Business Edition only has one user access but can have 10 users with limited access.
2. Limited Edition
The NetSuite limited edition is for businesses that need access for up to 10 users and for one legal entity. This package is perfect for businesses that have at least 50 employees.
3. Mid-Market Edition
The Mid-Market Edition is best for businesses who have two or more legal entities. This edition has both the Enterprise Resource Planning (ERP) and Customer Relations Management (CRM) built it. NetSuite Mid-Market edition is perfect for businesses who need 11 up to 1000 users.
4. Enterprise Edition
The Enterprise Edition is for businesses who have two or more legal entities and require access for more than 1000 users.