Last Modified: February 6th, 2023
8 min read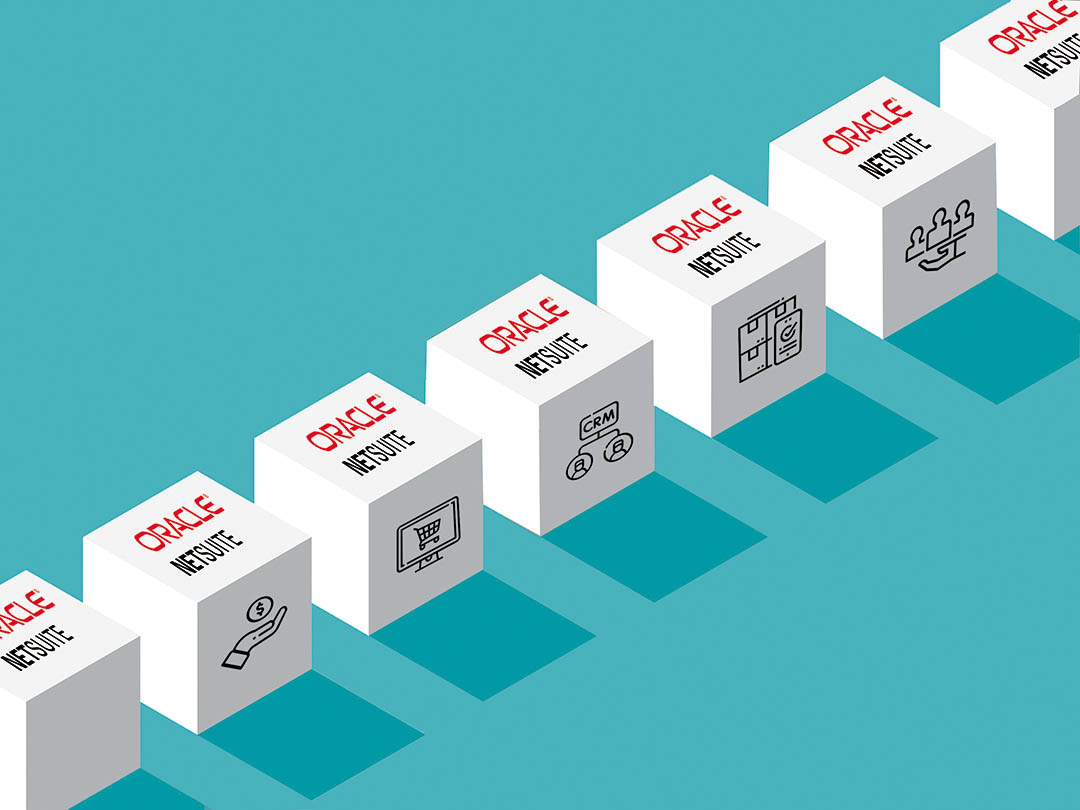 NetSuite is a suite of business management software available in modules to meet the needs of industries from small businesses to Fortune 500 companies. This blog post will highlight what each NetSuite module does and when it should be used, so you can decide which one best meets your company's needs. 

1. NetSuite Finance and Accounting module
As a manager of the finance department, you'll have to make sure your company is tracking its assets and liabilities. You can do this by setting up accounts payable (AP) and receivable (AR), as well as making sure everyone stays on top of general ledger procedures so that everything adds up in the end. The data center also archives financial documents such as balance sheets, tax statements, or payment receipts to keep the information safe and secure.
The finance module has the data that financial planning and analysis employees need to prepare key reports, including P&L statements and board reports. It also allows for easy reconciliation of accounts with current revenue recognition standards by automating tasks related to billing and vendor payments so that accountants can close their books on time. No wonder why NetSuite calls the Finance module their most important module.

2. NetSuite Procurement or purchasing module 
If you're looking to purchase the supplies your company needs, then it's time for that procurement module. This tool is a lifesaver: NetSuite Procurement module not only helps secure materials and products needed by manufacturers or sellers of goods but also keeps track of those requests with detailed analytics. If a company has approved vendors from which they can acquire quotes for certain items such as paperclips, this software automates request processes to daily get the best deal possible on any given item without having to manually peruse through countless different companies online.
With the help of this module, companies can now track their purchase orders from quotation to delivery. With a few clicks in your browser or using an app on your phone, you'll know when it's time for materials and supplies. Also, purchasing departments have just one less thing to worry about because this module will automatically update records once product orders are completed or delivered.

3. NetSuite Manufacturing module
NetSuite Manufacturing module helps production managers more easily plan what they need for planned products and ensure that there are enough resources available. The manufacturing module is a key component of an ERP system which helps with the planning process by ensuring everything necessary to complete desired tasks has been accounted for, like raw materials or machinery capacity.
This module provides a real-time picture of the shop floor and can track actual output against forecasted production. It also updates goods-in progress, providing an accurate view on items in process or finished good inventory numbers so companies know when to replenish their supplies. The time it takes to produce an item is calculated which then allows for adequate supply planning between demand and product availability.

4. NetSuite Inventory Management module
With this module, inventory control is a breeze. It's easy to keep track of what you have and where it's at. With the integration between your procurement tool, tracking incoming stock becomes easier than ever before. Now that everything has been updated in one central location-making sure there are enough products without tying up too much cash seems less daunting than usual.
The inventory management module helps prevent potential dangers like missed sales opportunities and losing money when there is no one buying your goods anymore because you don't have any to sell. This module also helps with the planning process by ensuring everything necessary to complete desired tasks has been accounted for, like raw materials or machinery capacity.

5. NetSuite Order Management module
Orders are a double-edged sword. They provide profitable revenue but can also be the cause of costly inefficiencies if not properly managed. Yet, what is good with the NetSuite Order Management module? With advanced technology and cloud computing, this piece of ERP helps to prevent losses by tracking orders from receipt until they're delivered successfully – boosting on-time delivery rates while simultaneously reducing expenses for expedited shipping.
The benefits are clear: better inventory control, improved on-time delivery rates which leads directly to happier customers – not only because their products were delivered timely but with care given throughout the entire logistics chain.

6. NetSuite Warehouse Management module
NetSuite Warehouse Management module can make sure your employees are using their time efficiently. The application helps them find the right items to pick, pack and ship on a daily basis by telling them about upcoming orders based on expected order volume. This module can support a variety of different picking strategies. Batch, wave, and zone picking all have their own benefits for your business; which strategy is best will depend on the given circumstances. The warehouse management module is integrated with inventory and order management applications to get shipments out the door quickly.

7. NetSuite Supply Chain Management module
The NetSuite Supply Chain Management module is the brains of any business, ensuring everything runs smoothly. It tracks every step in each product's journey from manufacturers to distributors and retailers or consumers- so that nothing ever goes missing. This way if a customer brings back an item for refund or replacement, it can be easily found.
This module may include other functions like procurement, manufacturing, inventory management, order management, and warehouse management, as well as beyond its provided core capabilities.

8. NetSuite Customer Relationship Management (CRM) module
When it comes to customer service, the NetSuite CRM module could be one of your company's most valuable assets. The data stored within provides an excellent way for employees to quickly access all information about a given client—even before they start speaking with them on the phone or emailing back and forth. This means you can more easily plan calls based on how much time customers are spending in between communication sessions, figure out who should take care of what when responding to emails from different departments as well as follow up without having forgotten anything important.

9. NetSuite Professional Services Automation (PSA) or Service Resource Management module
The PSA module is the perfect tool for any company that offers professional services. The application tracks all projects from start to finish and can automatically send invoices at predetermined intervals. Additionally, it provides a space where teams of professionals can collaborate without losing track of time or money spent on individual tasks; managers have access to important details about project progress in real-time so they know when approvals are needed before an invoice goes out – this not only saves countless hours but also prevents mistakes like forgetting to bill clients who've already paid their final balance.

10. NetSuite Workforce Management module
NetSuite Workforce Management module is the perfect solution for companies with more hourly than salaried employees. The system can track worker attendance and hours, examine employee productivity, absenteeism among other things. Payroll could also be under this category as a submodule that automatically sends paychecks to workers on a set schedule adding appropriate taxes beforehand while handling expense reimbursement reports from time-to-time too.

11. NetSuite Human Resources Management module
NetSuite Human Resources Management module can hold detailed records on all employees and stores documents like performance reviews, job descriptions, and offer letters. It tracks not only hours worked but also paid time off (PTO)/sick days and benefits information. This allows organizational leaders to see the big picture of their workforce from a variety of angles – making it easier for them to make informed decisions about who needs training or promotion opportunities before they've even applied.
The module goes above and beyond by storing all the information about every employee in one easy-to-access place. This means that as an administrator, you no longer need to worry about errors or duplicates because there's only one record for each person – just like they deserve.

12. NetSuite Ecommerce module
It's no secret that the Internet has changed how many businesses operate, and it can be a difficult transition for those who have been set in their ways. Indeed, some of them are just now catching on to popular trends like eCommerce websites and mobile apps. For companies interested in starting an online store or revamping their current one with new technologies, the NetSuite eCommerce module is the good news. This module allows business owners to quickly launch either B2B (business-to-business) or B2C (business-to trade/consumer) sites with user-friendly tools that make managing inventory easy as well as stylish features such as changing the look and feel of your website at any time without having to go.
The integration of the NetSuite Ecommerce module with other NetSuite ERP modules or with other third-party applications ensures that every order processed and fulfilled has been audited by an impeccable third party before it reaches its destination; which then guarantees accurate tracking of orders as well as shipping dates for timely delivery.

13. NetSuite Marketing Automation module
NetSuite Marketing Automation module is built to help marketers generate leads and customer loyalty. This module can automate marketing campaigns across digital channels like email, web, social media, and SMS in a way that ensures the right message reaches the right person at just the right time. In addition to saving money on manual data entry by automating processes such as campaign setup and sending emails based on rules set up for each user or segment of users.
Get the NetSuite advantage today!
NetSuite is an all-inclusive suite of business management modules and includes everything from payroll to marketing automation. As you read in the article above, NetSuite has many features that will make your life easier as a small business owner or even just part of a larger company with hundreds or thousands of employees. Its easy-to-use interface makes it possible for anyone on any level without IT knowledge to get started using this powerful software suite today.